The Council was elected to provide leadership for the good governance of the municipal district and the local community. In 2020 the Strathbogie Shire Council community elected this Council for a four-year term. The municipality is divided into five wards, represented by one Councillor each ward with the exception of two Councillors in the Lake Nagambie and Seven Creeks Wards.
The seven Councillors are the elected representatives of all residents and ratepayers across the Shire. They have responsibility for setting the strategic direction of the municipality, policy development, identifying service standards and monitoring performance across the organisation.
→ Click here to fill out a Councillor and Executive Officer event invitation
Type your address in the box below to discover which ward you reside in:


Below is a list of Strathbogie Shire Councillors.
Strathbogie Shire Councillors 2020-24
Mount Wombat Ward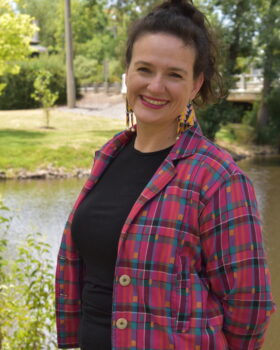 Cr Laura Binks (Mayor)
Councillor Laura Binks put up her hand for the 2020 Strathbogie Shire Council election because she wanted to "bring a vibrant voice to the table".
Cr Binks brings broad experience to the role: a graduate of architecture; hands-on professional in building design and construction; artist; environmentalist; small-scale farmer; long-time volunteer; and committed listener and communicator.
Cr Binks grew up on the family farm on Harry's Creeks Road at the foothills of the Strathbogie Ranges.
A member of the Save Our Strathbogie Forest, the Strathbogie community's arts group, Bogarts, and graduate of the 2020 Fairley Leadership Program, and Small Giants Academy Mastery of Business and Empathy, Cr Binks excels in leadership roles.
This was recognised when she was voted as Mayor by her fellow Councillors at the 2021 Mayoral Election.
"If people ask me what I'd like to achieve by the end of my term, my answer is: 'A productive and prosperous working relationship between the community and council."
Hughes Creek Ward
Cr Paul Murray (Deputy Mayor)
Councillor Paul Murray's involvement in local education as a leading teacher at Euroa Secondary College spanned over 35 years.
As a result, Cr Murray developed a huge passion for the community and the local Strathbogie Shire youth. Both interests, as well as Cr Murray's tenure working for local newspaper The Euroa Gazette as a reporter, were the catalysts for his decision to stand for Council.
In addition, Cr Murray continues to be involved in many grassroots clubs and groups within the community.
Elected to Council in 2020, Cr Murray took on the role of Deputy Mayor at the 2021 Mayoral Election.
Cr Murray lives in Longwood and is married with three adult children and two grandchildren.
Honeysuckle Creek Ward
Cr Chris Raeburn
In a Strathbogie Council full of fresh faces, Cr Chris Raeburn, provides a welcome balance to the chambers through his wealth of experience. A former Mayor of the City of Port Melbourne (now City of Port Phillip) in 1990-91 and 1991- 92, Cr Raeburn prides himself on engaging with and empowering the community for which he tirelessly works.
Cr Raeburn is the only returning Councillor for the new term, after winning a by-election following the retirement of a sitting Councillor in 2019.
Cr Raeburn has quickly become a favourite in his hometown of Violet Town, since he relocated there with his partner, Becc. He has immersed himself in community life through involvements with the Violet Town Football Netball Club and the Violet Town Action Group.
Cr Raeburn has previously held the role of Mayor at Strathbogie Council, elected at the Statutory meeting on Tuesday, 17 November, 2020.
In his professional life, Cr Raeburn boasts an extensive background within the Victorian railway industry, where he started as a casual labourer and worked his way to numerous senior positions.
He has also worked at the Moama RSL, with people living with a disability and, as a teacher's aide at a special school in Echuca. He also has extensive experience in hospitality and retail around Australia, and, as a gardener and caretaker on cattle-stations.
Lake Nagambie Ward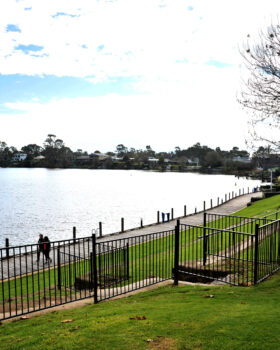 Extraordinary Vacancy
Lake Nagambie Ward
Cr Robin Weatherald
Seven Creeks Ward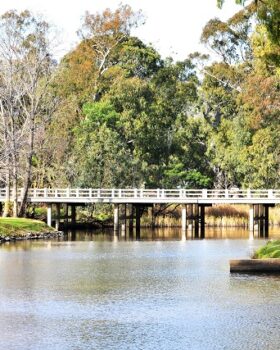 Extraordinary Vacancy
Seven Creeks Ward
Cr Sally Hayes-Burke
As the mother of two young children, Sally Hayes-Burke could have chosen to lay low during the 2020 council elections. But, despite the sleep-deprived existence of early parenthood, the qualified lawyer felt compelled to throw her hat into the ring of local government.
Cr Hayes-Burke grew up in Euroa and Longwood before living in Shepparton throughout high school. She completed her arts degree at Melbourne University and undertook her postgraduate studies in law while working for seven years as assistant to the vice-chancellor.
At 34, Cr Hayes-Burke is the youngest member of the shire's new-look council. She has ticked off her goals of establishing a Memorandum of Understanding with the Taungurung people and advocating for climate action.
Often seen cycling in the township of Euroa, her vision is to improve the connectivity between the shire's towns and create infrastructure which encourages residents to keep active by walking and riding.