LATEST WORKS
NEW BROCK STREET TOILETS - MEMORIAL PARK, EUROA
The project aim is to provide upgraded infrastructure to the community with modern and clean toilets to the main street (Binney Street) and also a Memorial Service Park - in memory of those who served at World War 1 and for locals and visitors to go to rest, reflect and gather informally. The project includes:
An all-abilities access toilet facility and adjoining shelter veranda area
Service infrastructure to the site, water, sewer, stormwater
Solar power units to run the electrical needs of the site within the building and includes solar lights
Solar tower lights in the garden area
Seats and bins also planned
Goulburn Valley Water donated hydration station/drinking fountain
Additional street light near toilet area
Old toilet block removed and new pavement and carparks planned, including a disabled bay
Rotary and members of the community to complete the landscaping and memorial plinths
Plinths have been supplied through a grant fund - from State funds of the Victoria Remembers Project (Anzac) - in memor of WW1
Council and Rotary to coordinate and financially support the project wherever possible.
Above: New kerb and channel being finalised on Brock Street at the end of October. Work on creating additional parking spaces to begin soon.
Above: New accessible toilets on Brock Street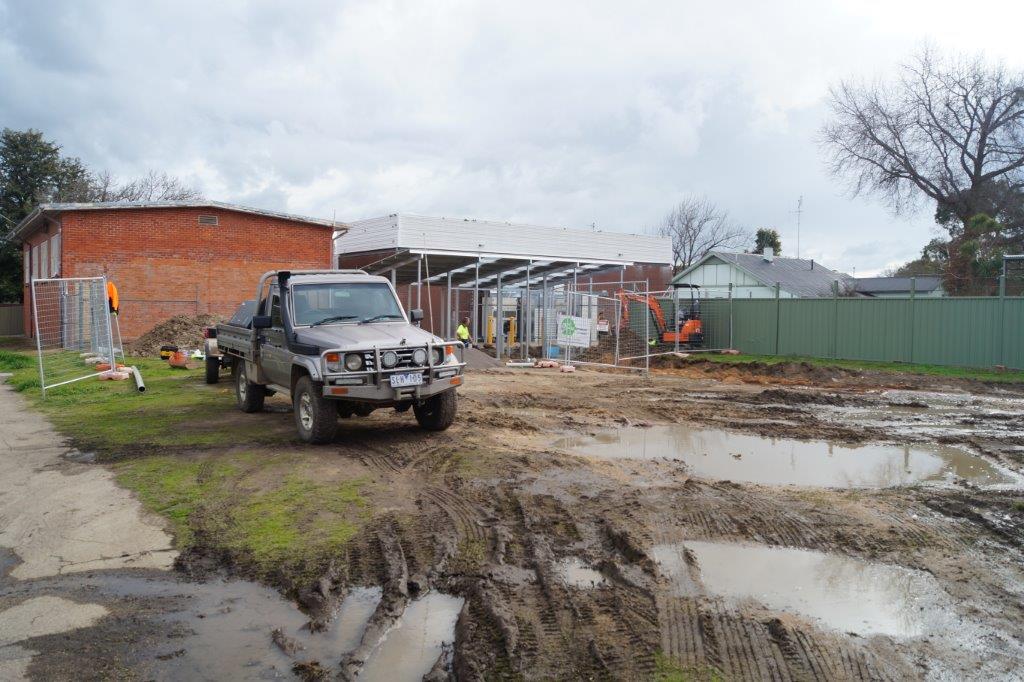 Below: The original Brock Street toilet block before construction
Below: Construction begins on Brock Street, paving the way for additional parking spaces (including one disabled space)
Below: The old toilet block has now been demolished on Brock Street.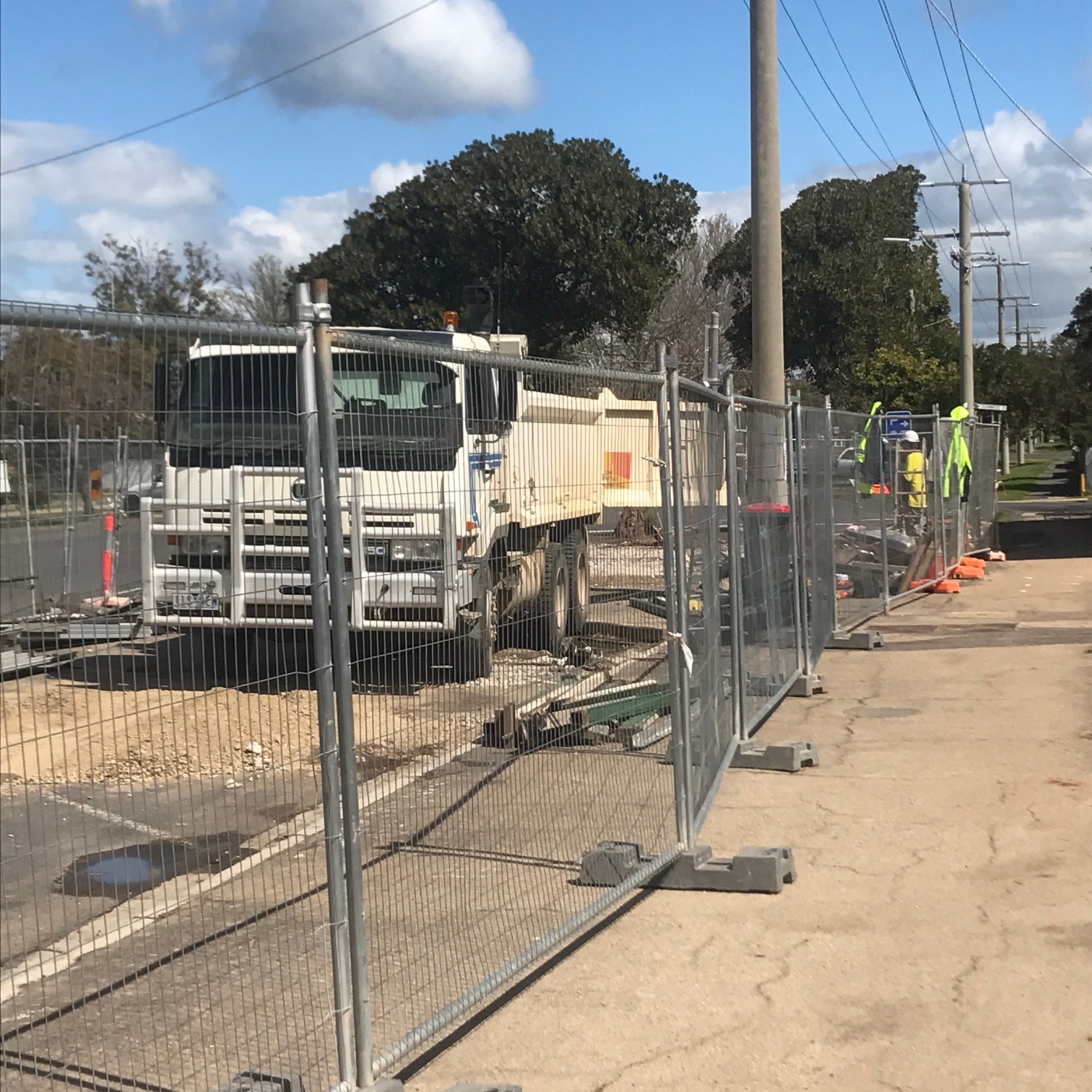 Below: While people are currently unable to use the new toilets on Brock Street, they are encouraged to utilise the toilets at the Travellers Rest (located on Kirkland Avenue) instead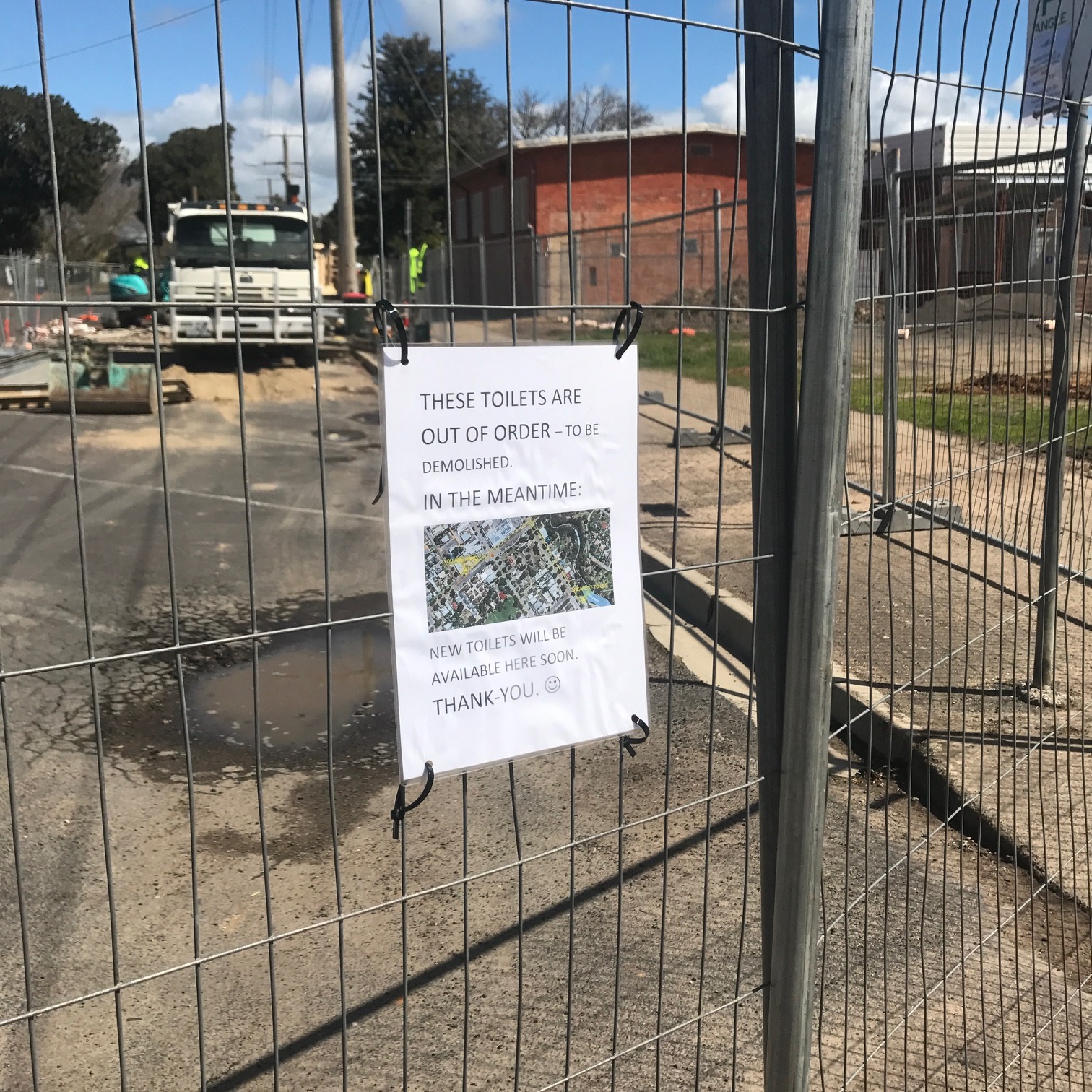 AVENEL HALL UPGRADE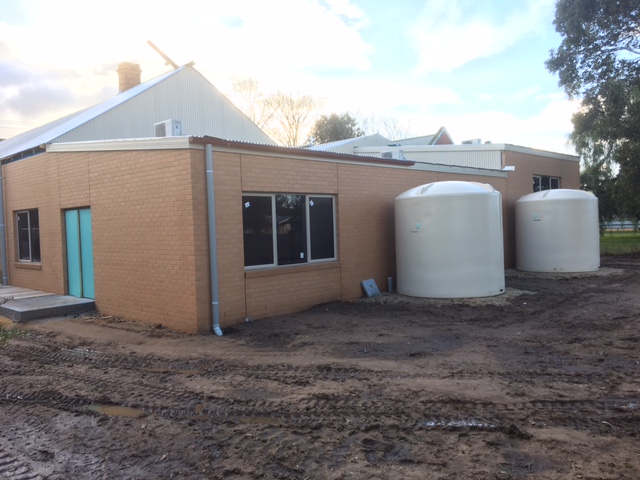 Avenel Hall expansion, $400,000 project- new meeting rooms, rehearsal/craft room and water tanks (exterior)
Avenel Hall - existing supper room with a fresh coat of paint.
Avenel Hall - second meeting room is almost complete
Major works are underway on the 100-year-old Avenel Memorial Hall, with the construction of three new meeting rooms, which will be located at the rear of the renovated hall. The extension is currently in its timber framing stage.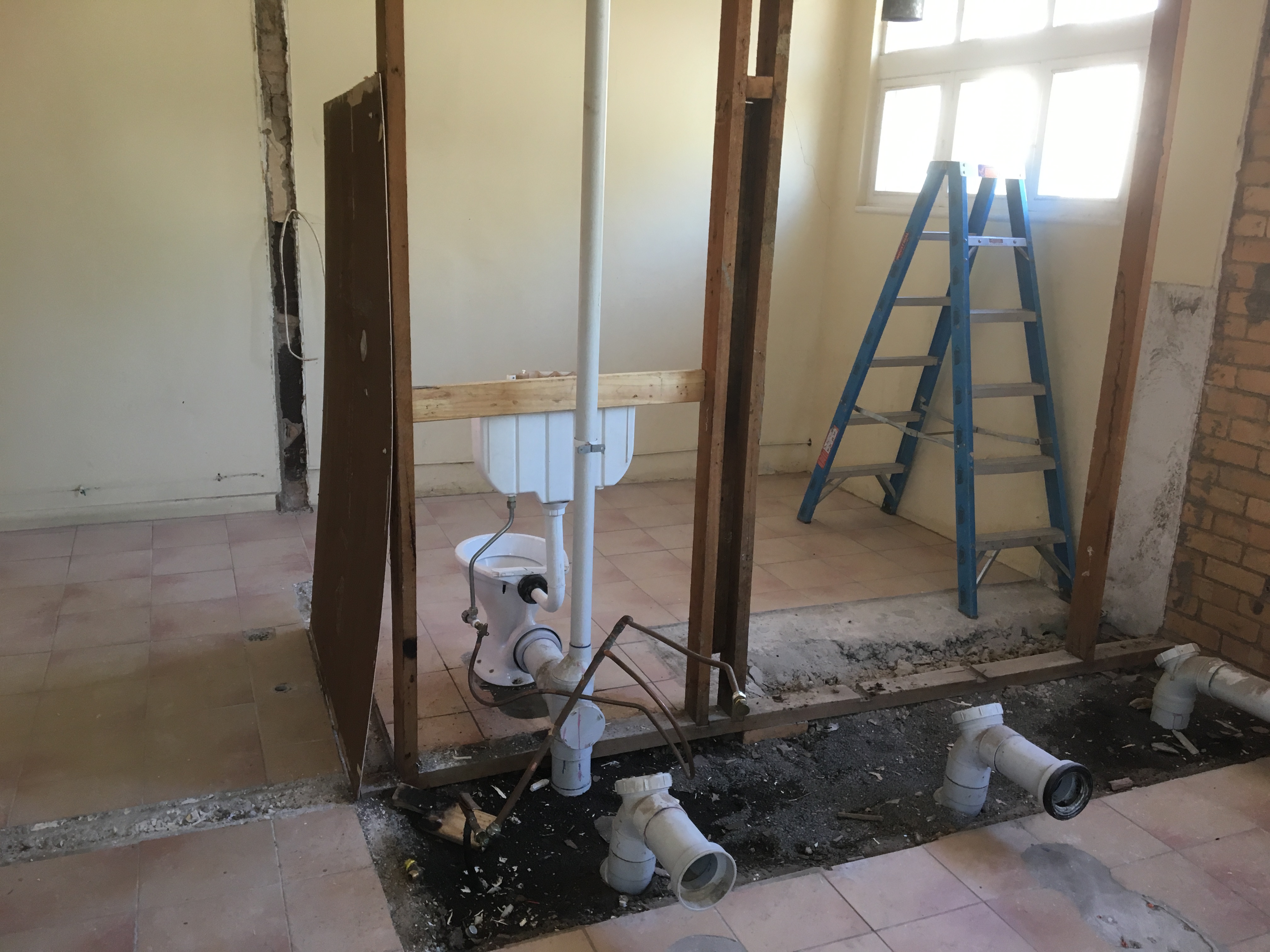 Avenel Hall expansion - Renewal of main toilets
The $400,000 project is made up of $300,000 from the State Government's Regional Jobs and Infrastructure Fund and $100,000 from Council.
Council has also separately funded the indent of footpath and carpark sealing in front of the hall in the 2016-17 Capital Works Program, worth $36,000.
The project is expected to be complete by November this year.