The EVOLVE Youth Committee meet on a weekly basis from 4pm onwards each Monday.
This committee of young people meet to discuss, plan and manage a number of events catering to the diverse needs and interests of youth in our community. Funded by the State Government FReeZA program, the events are focused on the areas of Music Arts and Culture.
If you are aged between 12 and 25yrs and live, work or study in the Strathbogie Shire you may like to become a member of the committee and make a difference in your community. Contact our Youth Development Department on (03) 5795 0000 or FREECALL 1800 065 993.
Alternatively, you can send an email to: This email address is being protected from spambots. You need JavaScript enabled to view it. with Attention: Youth Department as your subject.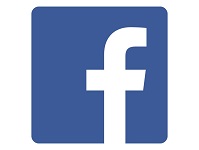 You can also keep up to date with the EVOLVE Youth Committee on Facebook EVOLVE ON FACEBOOK
Meet the EVOLVE Committee Members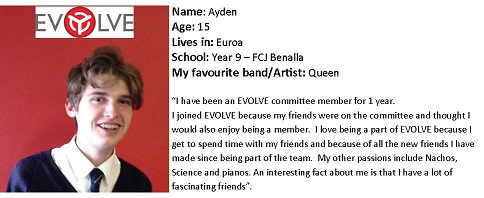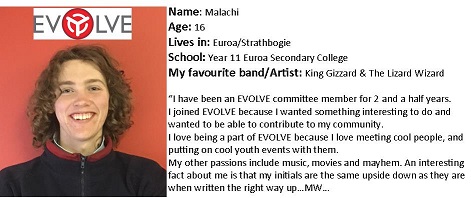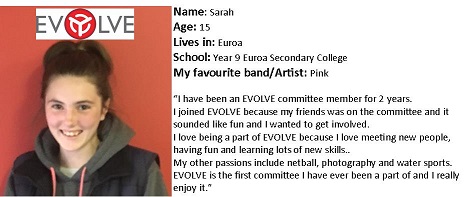 EVOLVE out and abobut
The EVOLVE Youth Committee have a lot of fun throughout the year attending all kinds of events and places. Lots of exciting opportunites come your way when you get involved with EVOLVE!
Check out our photo gallery to see more...