As per the information on the DHHS website, Victoria returns to COVIDSafe settings from 11:59pm Friday 26 February 2021.You must always carry a face mask with you at all times when you leave the home, unless you have a lawful reason not to.
The Euroa Community Cinema will be adhering to the Victoria Government COVID-19 restrictions. As a result there will be social distancing and COVIDSafe practises in place.
Tickets will be available at the door unless stated otherwise.
Thank you for your cooperation.
CHILDREN UNDER 13 YEARS OF AGE MUST BE ACCOMPANIED BY A PARENT OR GUARDIAN OVER 16 YEARS OF AGE
Limited tickets will also be available at the door
The Father (M)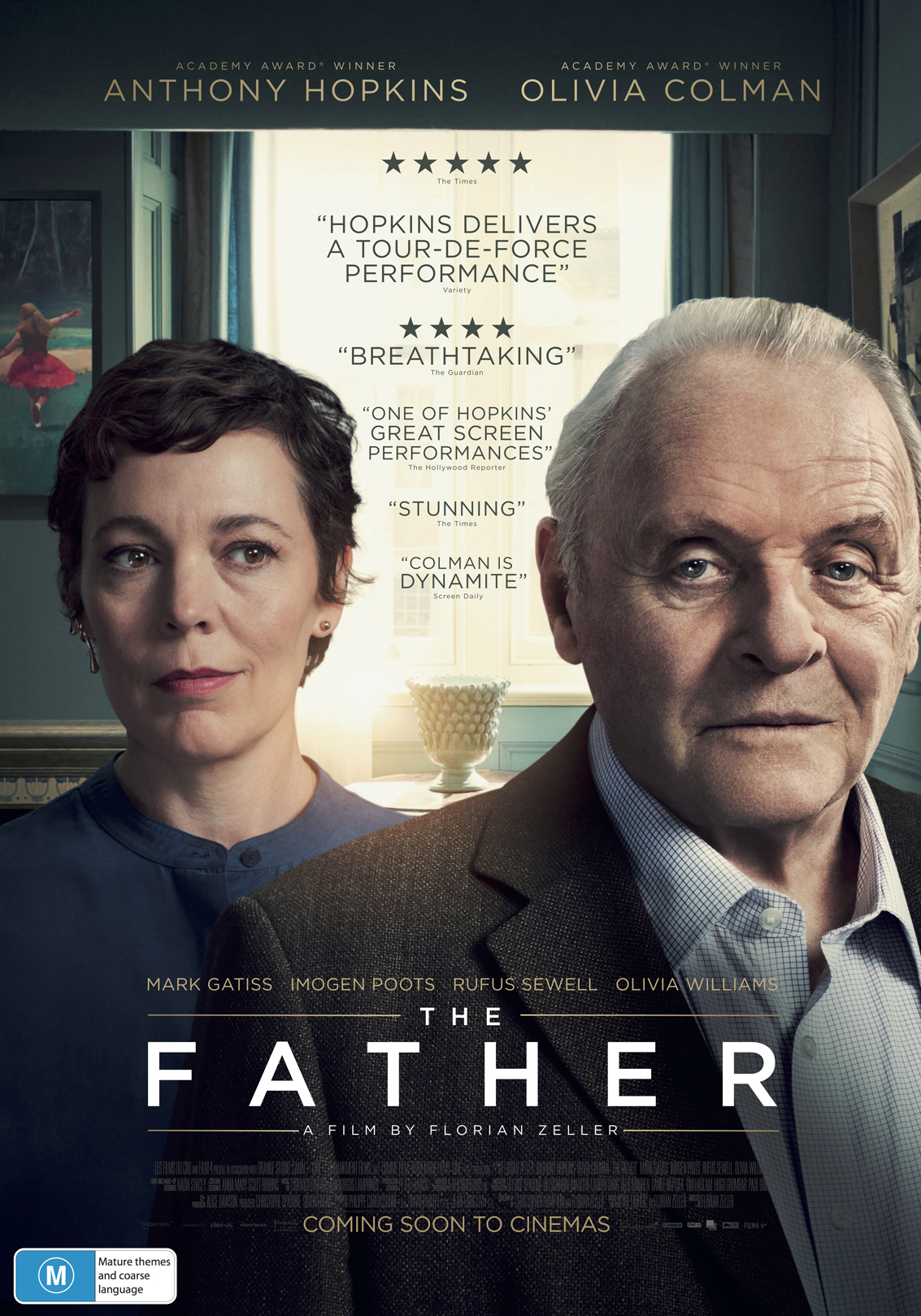 Anthony is 80, mischievous, living defiantly alone and rejecting the carers that his daughter, Anne, encouragingly introduces. Yet help is also becoming a necessity for Anne; she can't make daily visits anymore and Anthony's grip on reality is unravelling. As we experience the ebb and flow of his memory, how much of his own identity and past can Anthony cling to? How does Anne cope as she grieves the loss of her father, while he still lives and breathes before her?
THE FATHER warmly embraces real life, through loving reflection upon the vibrant human condition; heart-breaking and uncompromisingly poignant -- a movie that nestles in the truth of our own lives.
Saturday 15th May 8pm - Online bookings closed tickets available at door

Sunday 16th May 4pm - Online bookings closed tickets available at door

The Courier (M)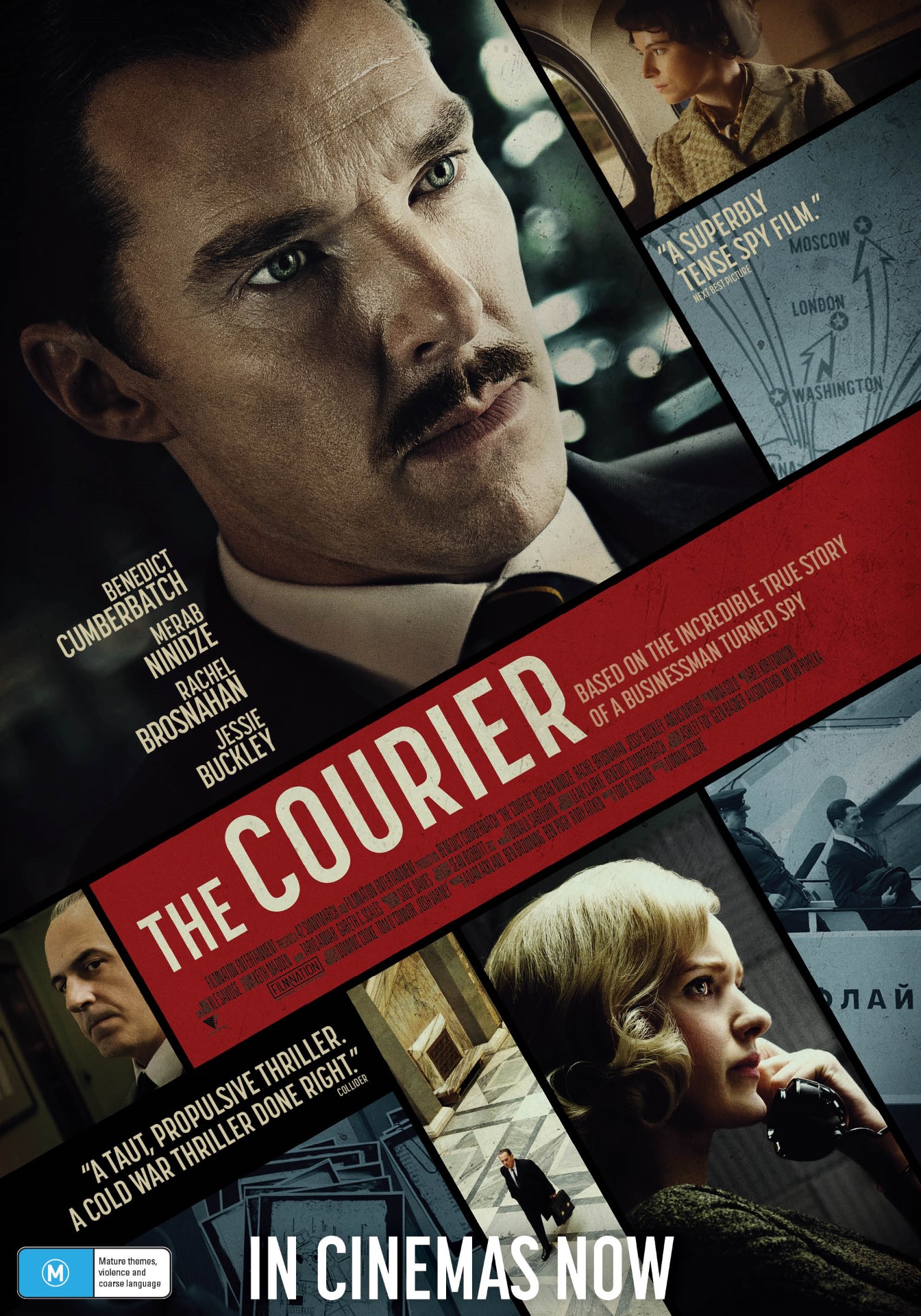 THE COURIER is a true-life spy thriller, the story of an unassuming British businessman Greville Wynne (Benedict Cumberbatch) recruited into one of the greatest international conflicts in history. At the behest of the UK's MI-6 and a CIA operative (Rachel Brosnahan), he forms a covert, dangerous partnership with Soviet officer Oleg Penkovsky (Merab Ninidze) in an effort to provide crucial intelligence needed to prevent a nuclear confrontation and defuse the Cuban Missile Crisis.
Saturday 22nd May 8pm - Book Here
Sunday 23rd May 4pm - Book Here

Godzilla vs Kong (M)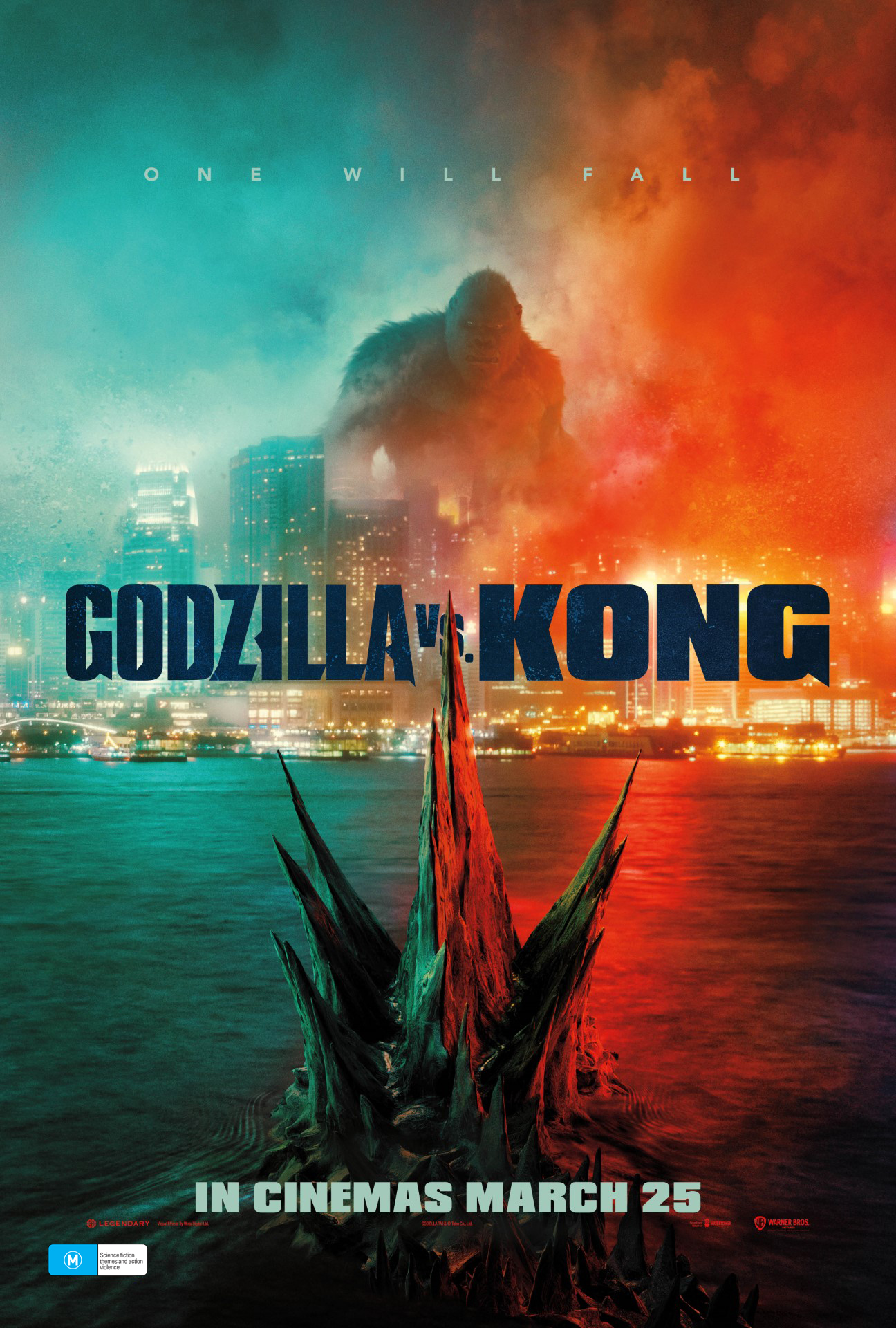 In a time when monsters walk the Earth, humanity's fight for its future sets Godzilla and Kong on a collision course that will see the two most powerful forces of nature on the planet collide in a spectacular battle for the ages. As Monarch embarks on a perilous mission into uncharted terrain and unearths clues to the Titans' origins, a human conspiracy threatens to wipe the creatures, both good and bad, from the face of the earth forever.
Saturday 29th May 8pm - Book Here
Sunday 30th May 4pm - Book Here
Antoinette in the Cevennes (M) (Subtitled)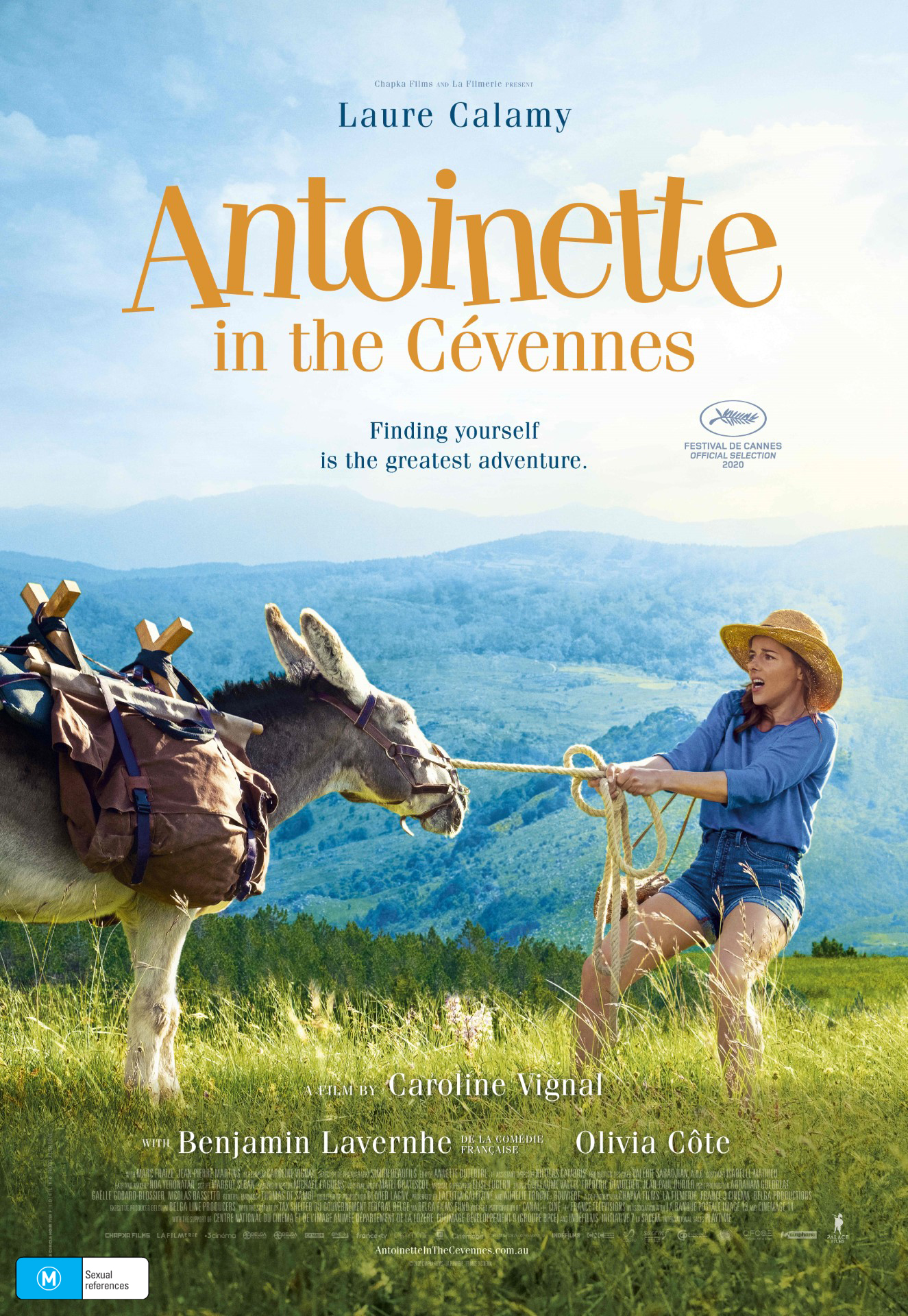 The #1 comedy hit of the 2021 AF French Film Festival, writer/director Caroline Vignal's hilarious and life-affirming ANTOINETTE IN THE CÉVENNES stars the wonderful Laure Calamy (Call My Agent!, Aurore) as a woman who finds herself on a journey of self-discovery in somewhat unexpected circumstances.
40-something primary school teacher Antoinette (Calamy, in a career-making turn) has been eagerly looking forward to a long-planned weekend escape with her married lover Vladimir (C'est la vie!'s Benjamin Lavernhe), the father of one of her pupils. However their plans are upended by his wife's booking of a surprise hiking trip in the picturesque Cévennes mountains in the South of France (a six-day trek made famous by best-selling author Robert Louis Stevenson). Completely unversed in the ways of the wilderness, the spurned Antoinette impulsively decides to follow them, and once paired with an unlikely companion - an obstinate but evidently wise grey donkey named Patrick - discovers much, much more than she bargained for...
Carried by the remarkable Calamy, Vignal's wonderfully mischievous film offers both Antoinette and audiences an uproarious and poignant reminder of the virtues of independence, and that the journey, not the destination, is often the reward. Buoyed by rave reviews and phenomenal word of mouth, this understated, heartfelt charmer outperformed several US blockbusters, becoming one of France's biggest hits of the year.
Friday 4th June 8pm - Book Here
Saturday 5th June 4pm - Book Here
Six Minutes to Midnight (M)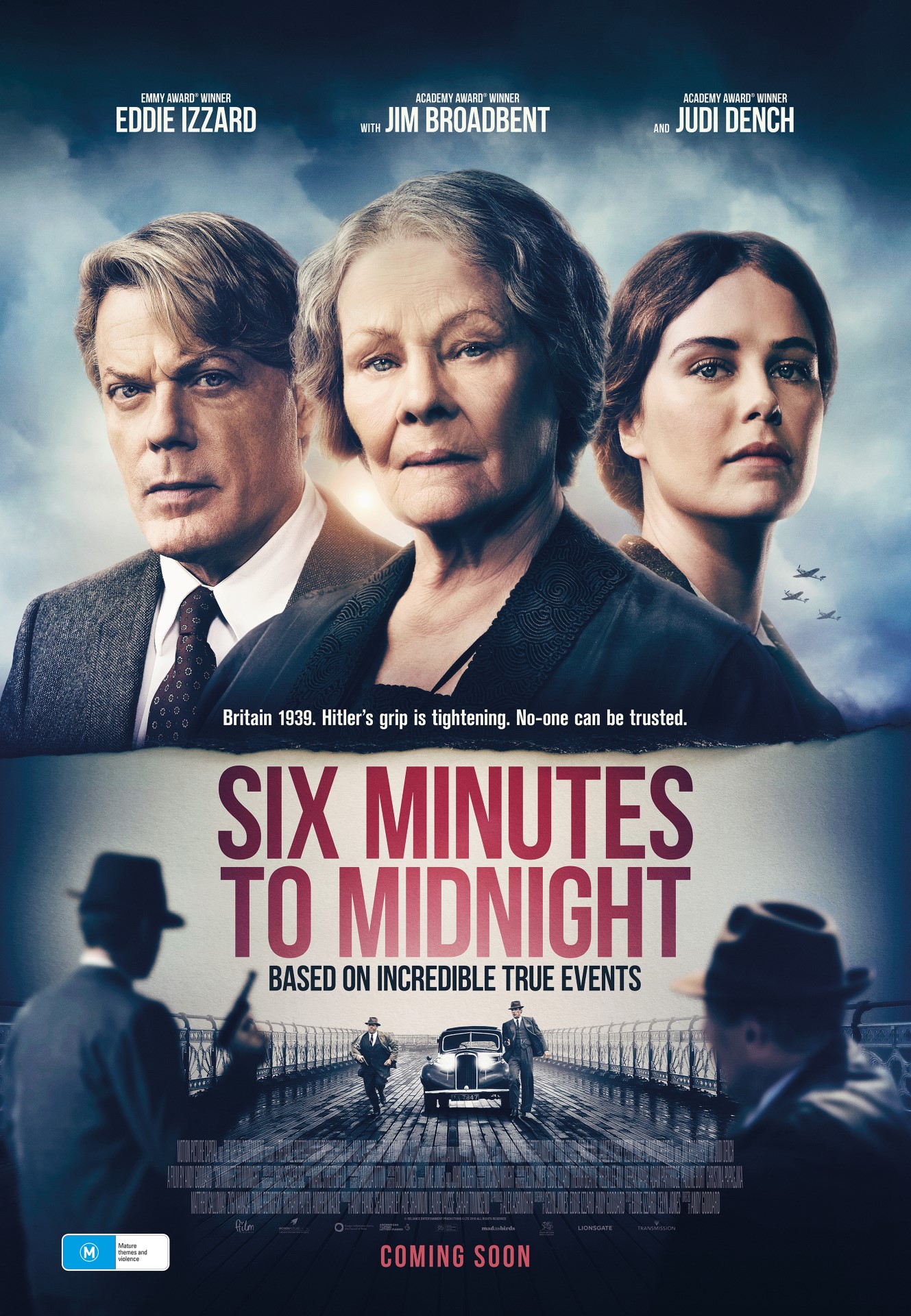 In the summer of 1939, school teacher Thomas Miller (Eddie Izzard) takes a last minute role teaching English at the Augusta-Victoria College, Bexhill-on-Sea, a finishing school on the south coast of England. Despite the political storm clouds forming across Europe, daughters of influential families in Nazi Germany learn deportment, Shakespeare and how to be faithful members of Hitler's League of German Girls.
Under the watchful eye of their headmistress Miss Rocholl (Dame Judi Dench), and her devout assistant Ilse Keller (Carla Juri), the girls practice their English and learn how to represent the ideal of German womanhood. With a new world war imminent and a fog of resentment surrounding their presence, youth's summer is running out for the girls...and for everyone.
When the body of a former teacher is discovered, it triggers a sequence of deadly events where the girls and Miss Rocholl discover a world where loyalty is more important than truth. An astonishing real-life tale Six Minutes to Midnight sees the very best in British screen craft allied with the brightest young acting talent from Europe, and will have you on the edge of your seat.
Saturday 5th June 8pm - Book Here
Sunday 6th June 4pm - Book Here
The Last Vermeer (M)
Claes Bang (The Square) stars as Joseph Piller in this captivating dramatic thriller set just after WWII - an all but forgotten true story - about a soldier investigating renowned Dutch artist Han van Meegeren, played by Guy Pearce (LA Confidential), who is accused of conspiring with the Nazis. Despite mounting evidence, Piller becomes increasingly convinced of Han's innocence and finds himself in the unlikely position of fighting to save the life of the colourful man with a mysterious past. The film also features Vicky Krieps (Phantom Thread).
Saturday 12th June 8pm - Book Here
Sunday 13th June 4pm - Book Here
June Again (M)
In heartfelt dramedy JUNE AGAIN, a twist of fate gives family matriarch June (Noni Hazlehurst) a reprieve from an ongoing illness. Much to their amazement, June re-enters the lives of her adult children, Ginny (Claudia Karvan) and Devon (Stephen Curry), and learns that 'things haven't gone according to plan'. With limited time but plenty of pluck, she sets about trying to put everything, and everyone, back on track. When her meddling backfires, June sets out on a romantic journey of her own and discovers she needs help from the very people she was trying to rescue.
Saturday 19th June 8pm - Book Here
Sunday 20th June 4pm - Book Here
Locked Down (M)
Just as they decide to separate, Linda (Anne Hathaway) and Paxton (Chiwetel Ejiofor) find life has other plans when they are stuck at home in a mandatory lockdown. Co-habitation is proving to be a challenge, but fuelled by isolation and copious amounts of wine, it will bring them closer together in the most surprising way – by hatching a plan to steal a precious diamond from luxury department store Harrods.
Saturday 26th June 8pm - Book Here
Sunday 27th June 4pm - Book Here
Tom and Jerry The Movie (G)
School Holiday Program - $5 Tickets
Online Bookings Only
CHILDREN UNDER 13 YEARS OF AGE MUST BE ACCOMPANIED BY A PARENT OR GUARDIAN OVER 16 YEARS OF AGE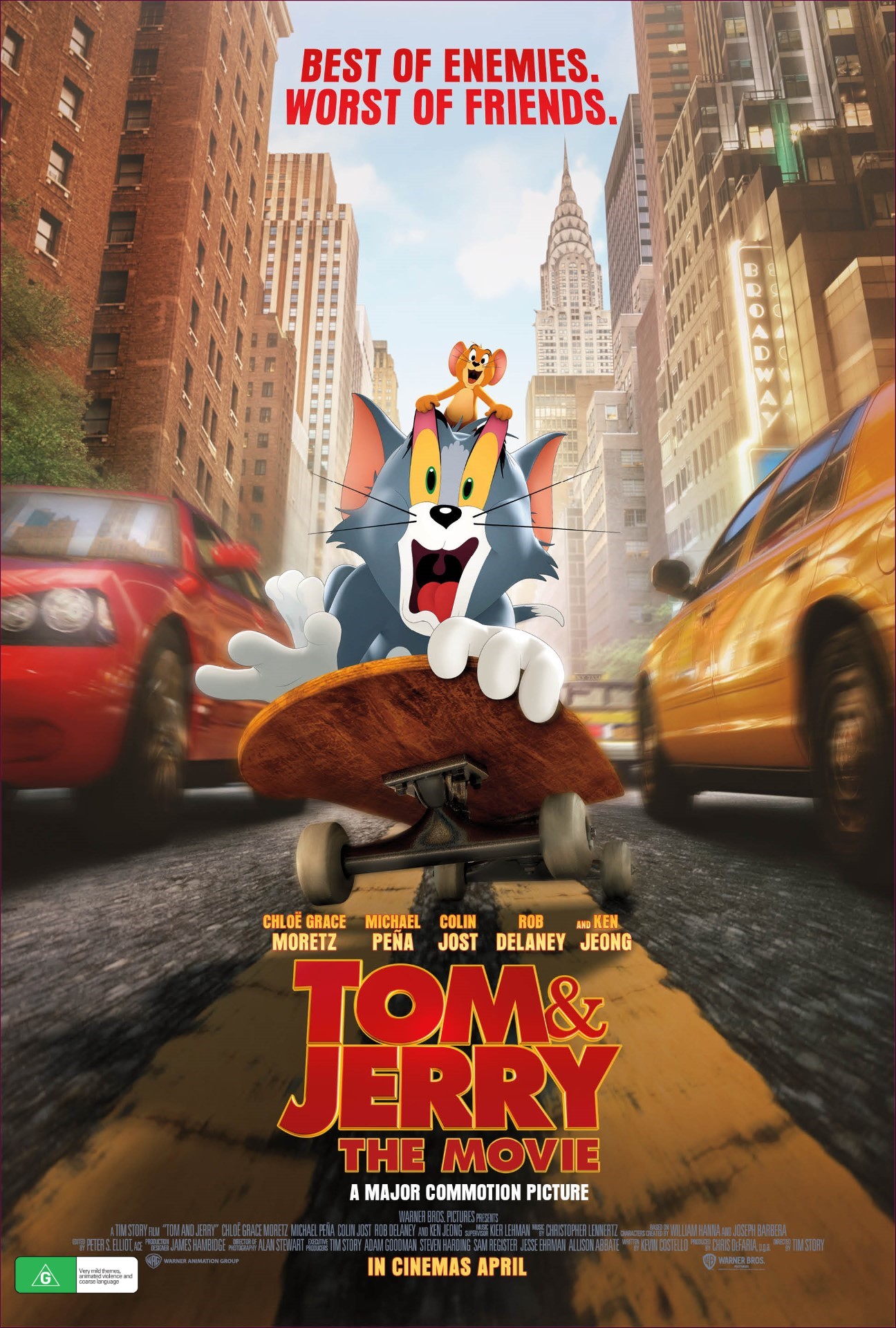 Jerry, a small mouse, lives within the walls of a large, New England country home where he's befriended the long-time owners, a loving elderly couple. Their unique, comedic friendship comes to an end after the elderly couple passes on and their house is put up for sale. When a young family moves in, Jerry's determined to scare them away from taking over his home. The family quickly adopts a stray cat, later named Tom, to help rid them of their pest problem. In an epic battle for the house, Tom & Jerry soon discover their growing adoration for the family and must work together to protect them from an outside threat. Through their teamwork, they both learn the ultimate value of family and friendship.
Wednesday 30th June 11am (Sensory Screening) - Book Here
Wednesday 30th June 3pm - Book Here
Cranston Academy: Monster Zone (PG)
School Holiday Program - $5 Tickets
Online Bookings Only
CHILDREN UNDER 13 YEARS OF AGE MUST BE ACCOMPANIED BY A PARENT OR GUARDIAN OVER 16 YEARS OF AGE
Bullied for his intelligence and struggling to fit in at school, Danny is a 15-year-old genius that is always coming up with crazy inventions. When he is unexpectedly offered a scholarship to Cranston Academy, a secret, prestigious boarding school for geniuses, Danny views it as a place where his intelligence will be recognized and where he will have a chance to finally fit in. However, a school full of geniuses can make things quite competitive –getting a 99% is considered a fail! In his quest to prove his intelligence amongst his peers, Danny inadvertently opens a portal to another dimension and unleashes a slew of monsters on the school –giant flying eyeballs, two-headed dogs and a slimy pink tentacle to name a few! Together with his roommate Liz, and a half-moth, half-man professor aptly nicknamed Mothman, Danny must overcome the demons of the 5thdimension and those that lurk inside him in order to save the school.
Wednesday 7th July 11am (Sensory Screening) - Book Here
Wednesday 7th July 3pm - Book Here

Cinema Tickets
Looking for a gift – or a way to save money – why not purchase pre-paid cinema tickets?
Tickets can be purchased at reception at the main Shire office (Binney Street, Euroa) during office hours.Pre-paid tickets are $8 each, a saving of $2 per ticket. Cannot be used for charity screenings.