Please note online bookings close at 4pm on Friday before that weekend's screening. Tickets are still available the door 30 minutes prior to the movie starting.
Ford V. Ferrari
Saturday 18th Janauary at 8pm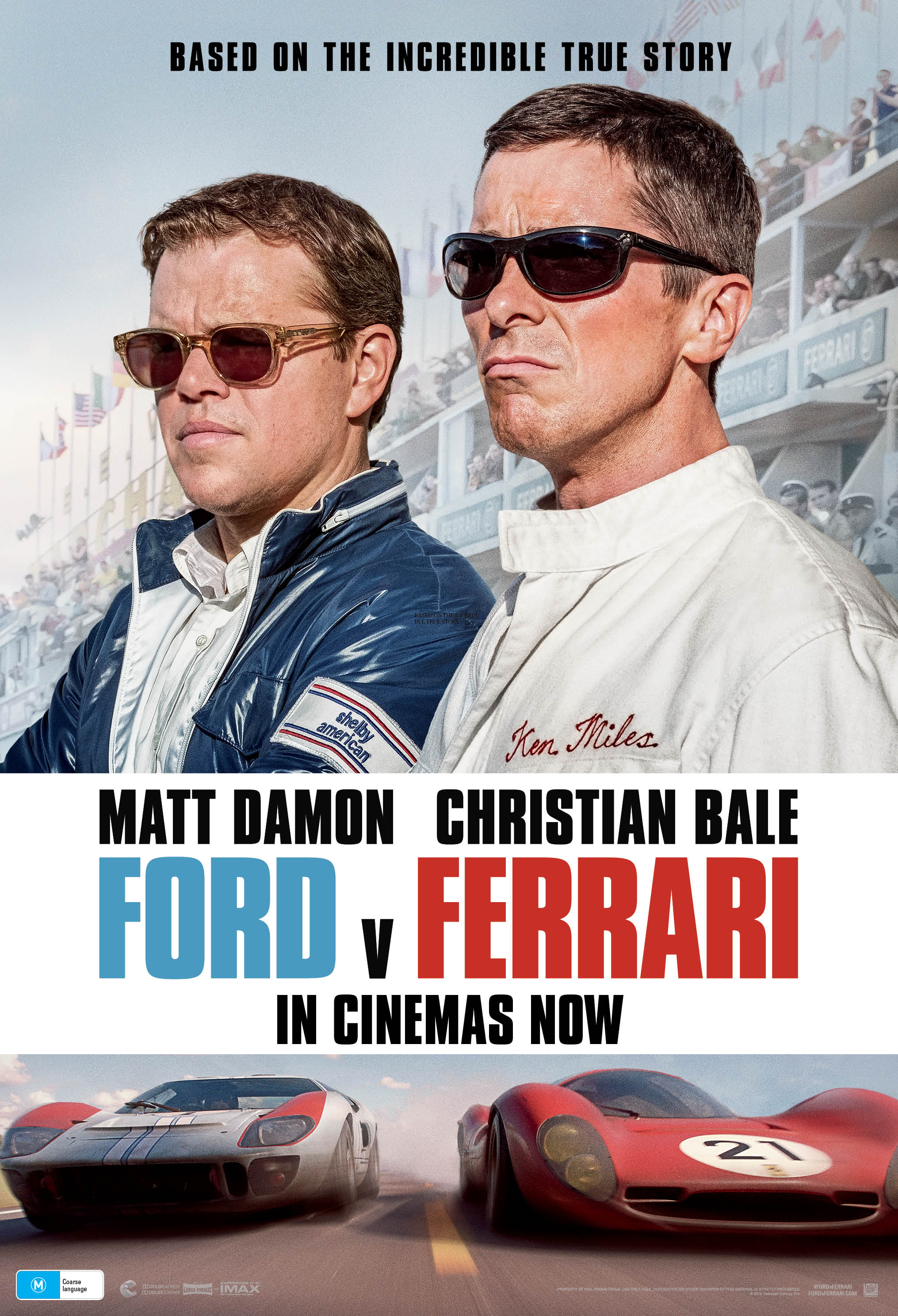 Sunday 19th January at 4pm
Online Bookings Now Closed - Tickets available at the door
M, 152 mins, Biography/Drama
American car designer Carroll Shelby and driver Ken Miles battle corporate interference, the laws of physics and their own personal demons to build a revolutionary race car for Ford and challenge Ferrari at the 24 Hours of Le Mans in 1966.
Starring: Christian Bale, Josh Lucas & Matt Damon
EVOLVE presents FREE MOVIES FOR YOUNG PEOPLE every Tuesday in January 2020
Youth Friendly Matinees (rated G or PG) will screen every Tuesday 2pm
Mature-Aged Late-Night screenings (rated M or MA15+) will screen every Tuesday 8pm
Free entry for everyone under 25 years of age and accompanying adults!
The Queen's Corgi
Tuesday 21st January at 2pm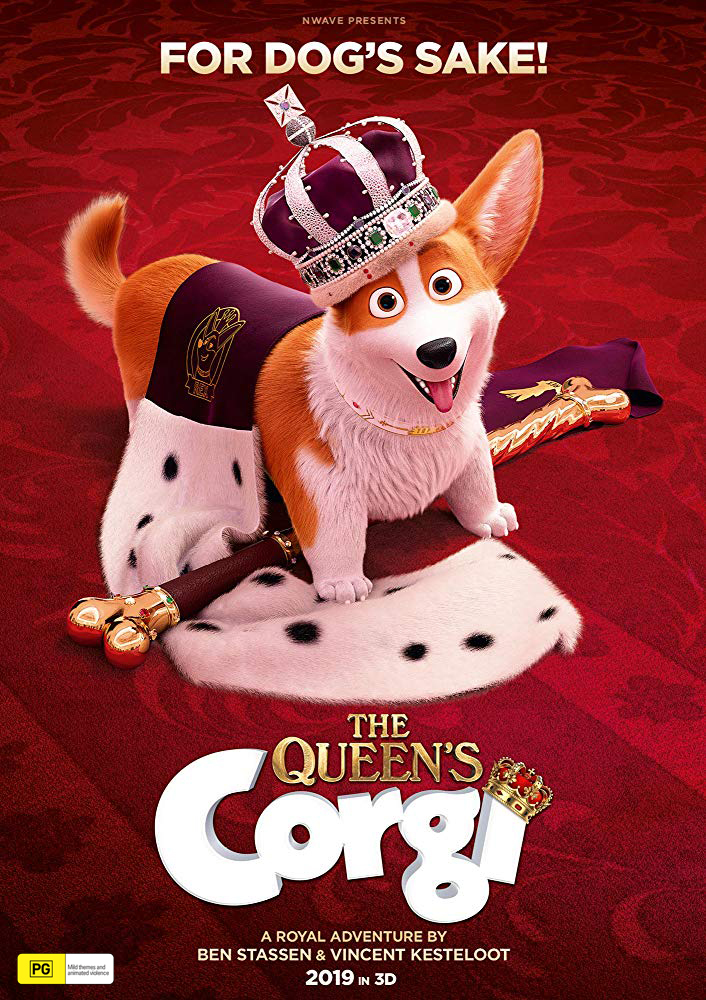 EVOLVE - FREE ENTRY
PG, 85 mins, Family
The British monarch's favourite dog gets lost from the palace and finds himself at a dog fight club. He then begins his long journey to find his way back home.
Starring: Voices of Rusty Shackleford & Jo Wyatt
Charlie's Angels
Tuesday 21st January at 8pm
EVOLVE - FREE ENTRY
M, 118 mins, Action
When a young systems engineer blows the whistle on a dangerous technology, Charlie's Angels are called into action, putting their lives on the line to protect us all.
Starring: Kristen Steward, Elizabeth Banks & Naomi Scott
Star Wars: The Rise of Skywalker
Saturday 25th January at 8pm
Sunday 26th January at 4pm
M, 142 mins, Fantasy
The surviving Resistance faces the First Order once more in the final chapter of the Skywalker saga.
Starring: Mark Hamill, Naomi Ackie & Adam Driver
Playmobil: The Movie
Tuesday 28th January at 2pm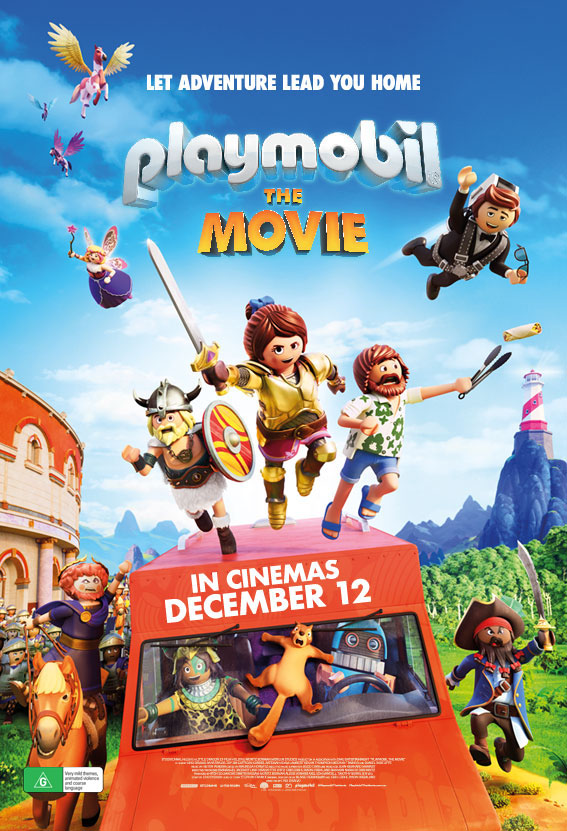 EVOLVE - FREE ENTRY
G, 99 mins, Family
When her younger brother unexpectedly disappears into the magical, animated universe of Playmobil, unprepared Marla must go on a quest of a lifetime to bring him home.
Starring: Voices of Daniel Radcliffe, Anya Taylor-Joy & Adam Lambert
Terminator: Dark Fate
Tuesday 28th January at 8pm
EVOLVE - FREE ENTRY
MA15+, 128 mins, Action
Sarah Connor and a hybrid cyborg human must protect a young girl from a newly modified liquid Terminator from the future.
Starring: Linda Hamilton & Arnold Schwarzenegger
Sorry We Missed You
Saturday 1st February at 8pm
Sunday 2nd February at 4pm
MA15+, 101 mins, Drama
Hoping that self-employment through gig economy can solve their financial woes, a hard-up UK delivery driver and his wife struggling to raise a family end up trapped in the vicious circle of this modern-day form of labour exploitation.
Starring: Kris Hitchen, Debbie Honeywood & Rhys Stone
The Truth (please note this movie has subtitles)
Friday 7th February at 8pm
Saturday 8th February at 4pm
PG, 106 mins, Foreign/Drama
A stormy reunion between a daughter and her actress mother, Catherine, against the backdrop of Catherine's latest role in a sci-fi picture as a mother who never grows old.
Starring: Catherine Deneuve, Juliette Binoche & Ethan Hawke
The Gentlemen
Saturday 8th February at 8pm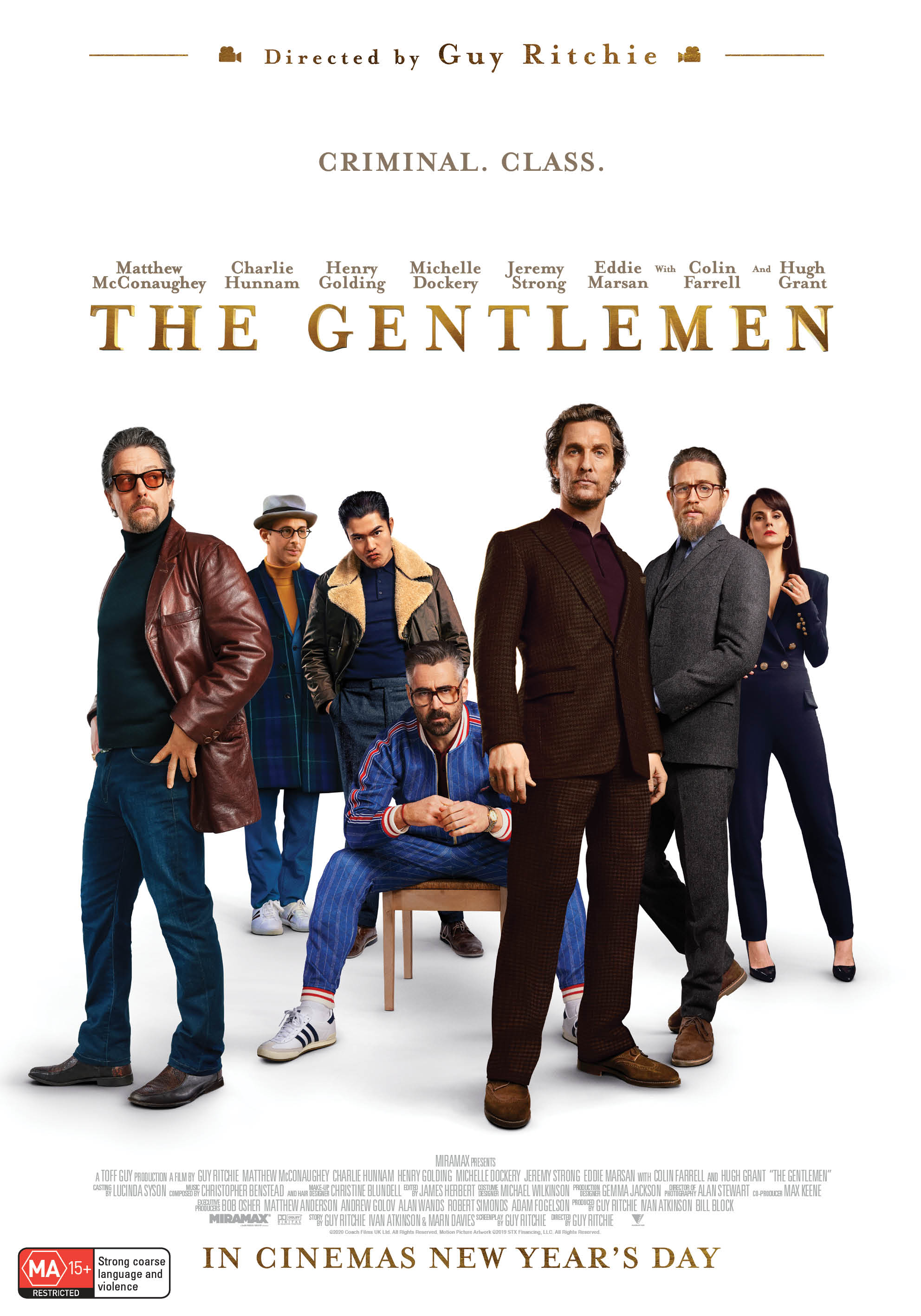 Sunday 9th February at 4pm
MA15+, 113 mins, Action/Drama
A British drug lord tries to sell off his highly profitable empire to a dynasty of Oklahoma billionaires.
Starring: Matthew McConaughey, Charlie Hunnam, Colin Farrell & Hugh Grant
Little Women
Friday 14th February at 8pm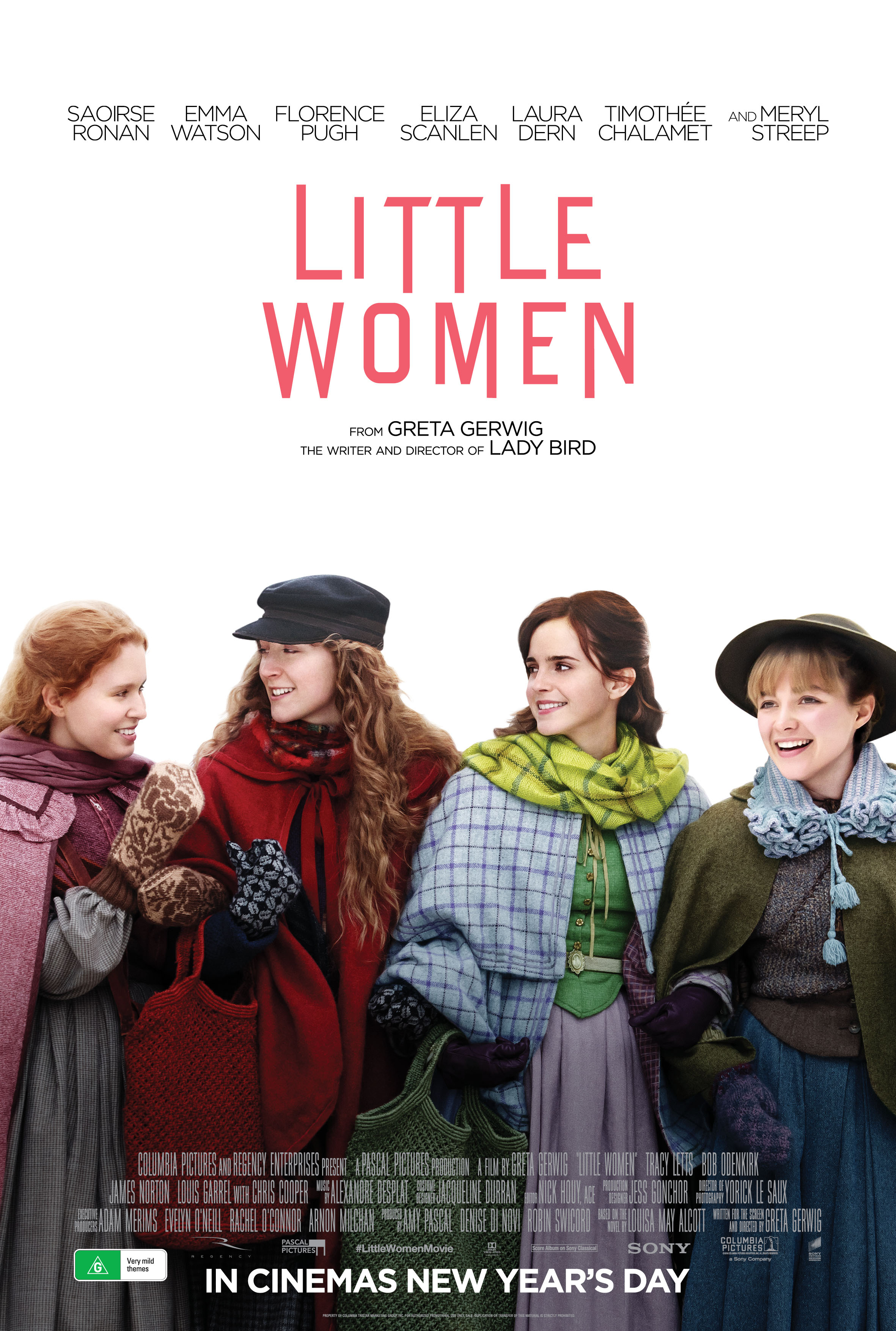 Saturday 15th February at 4pm
G, 135 mins, Drama/Romance
Jo March reflects back and forth on her life, telling the beloved story of the March sisters - four young women each determined to live life on their own terms.
Starring: Saoirse Ronan, Emma Watson, Laura Dern & Meryl Streep
1917
Saturday 15th February at 8pm
Sunday 16th February at 4pm
MA15+, 119 mins, Drama/War
Two young British soldiers during the First World War are given an impossible mission: deliver a message deep in enemy territory that will stop 1,600 men, and one of the soldiers' brothers, from walking straight into a deadly trap.
Starring: Dean-Charles Chapman, George MacKay, Colin Firth & Mark Strong
Click here for the latest Euroa Community Cinema flyer

Cinema Tickets
Looking for a gift – or a way to save money – why not purchase a book of cinema tickets?
Books can be purchased at reception at the main Shire office (Binney Street, Euroa) during office hours.

$32 for four tickets and $48 for six tickets, a saving of $2 per ticket. Cannot be used for charity screenings.