Please note: Online bookings close on Friday at 4pm for the weekend's movie. Tickets can still be purchased at the door from 30 minutes prior to the screening
Nutcracker and the Four Realms
Friday 14th December at 6:30pm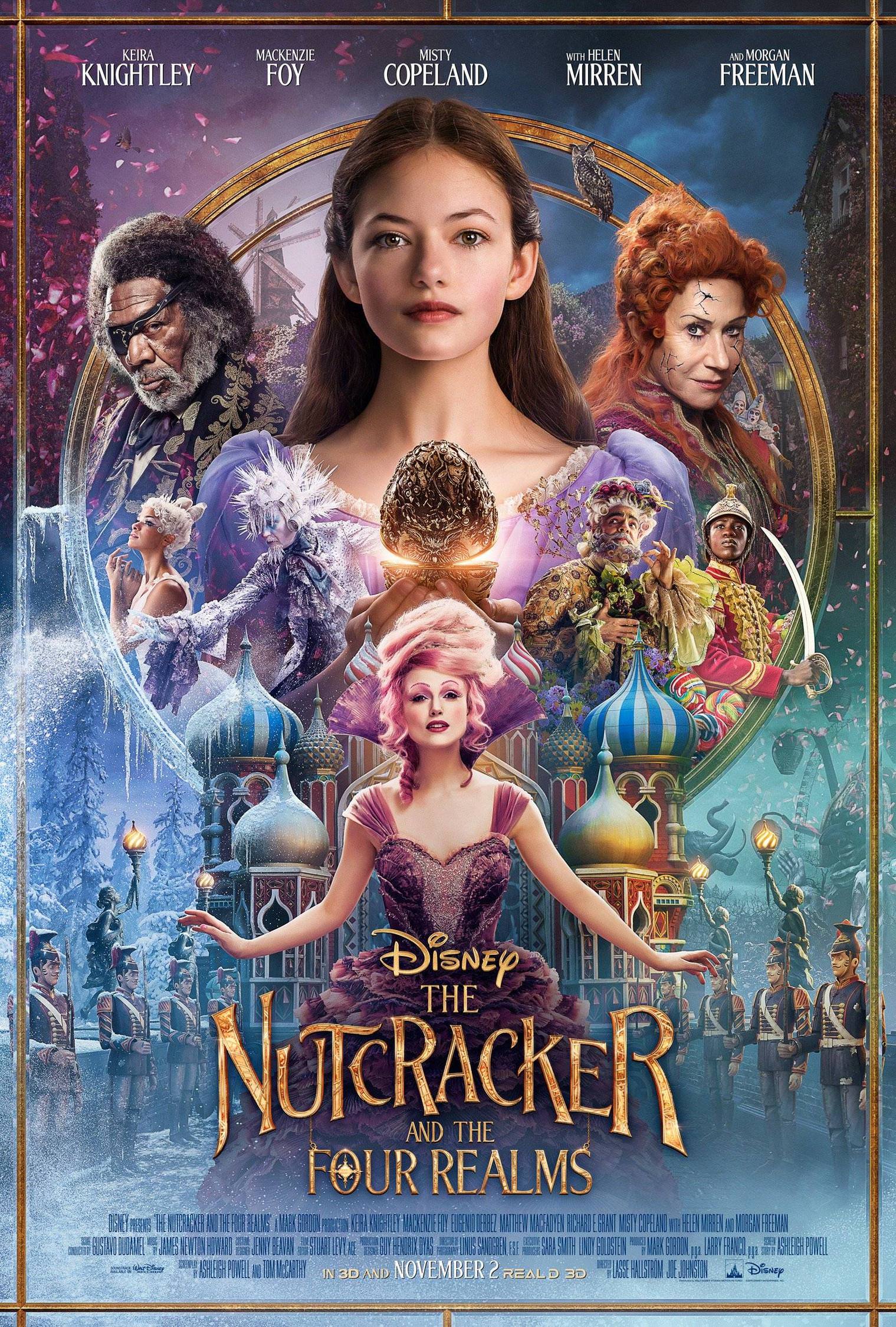 Family Fun Night - BYO Dinner from 6pm
Saturday 15th December at 4pm
Online Bookings now closed - tickets available at the door
PG, Adventure, 99 mins
A young girl is transported into a magical world of gingerbread soldiers and an army of mice
Starring: Keira Knightley, Mackenzie Foy & Morgan Freeman
Girl in the Spiders Web
Saturday 15th December at 8pm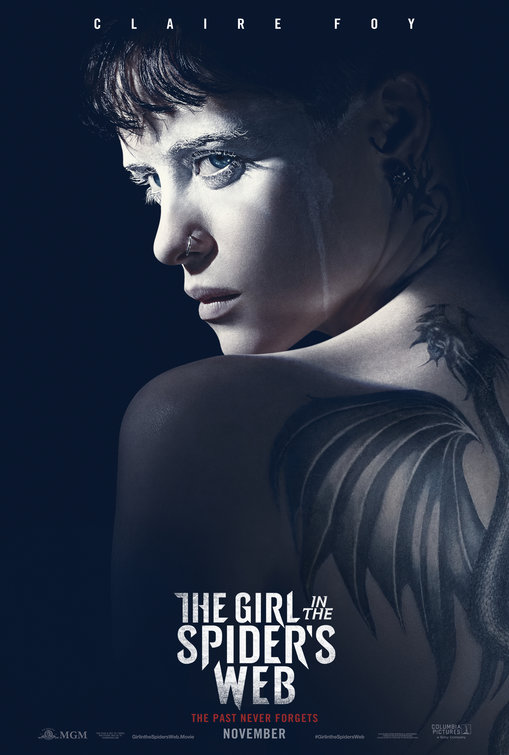 Sunday 16th December at 4pm
Online Bookings now closed - tickets available at the door
MA15+, Mystery, 122 mins
Young computer hacker Lisbeth Salander and journalist Mikael Blomkvist find themselves caught in a web of spies, cybercriminals and corrupt government officials
Starring: Claire Foy, Sylvia Hoeks & Lakeith Stanfield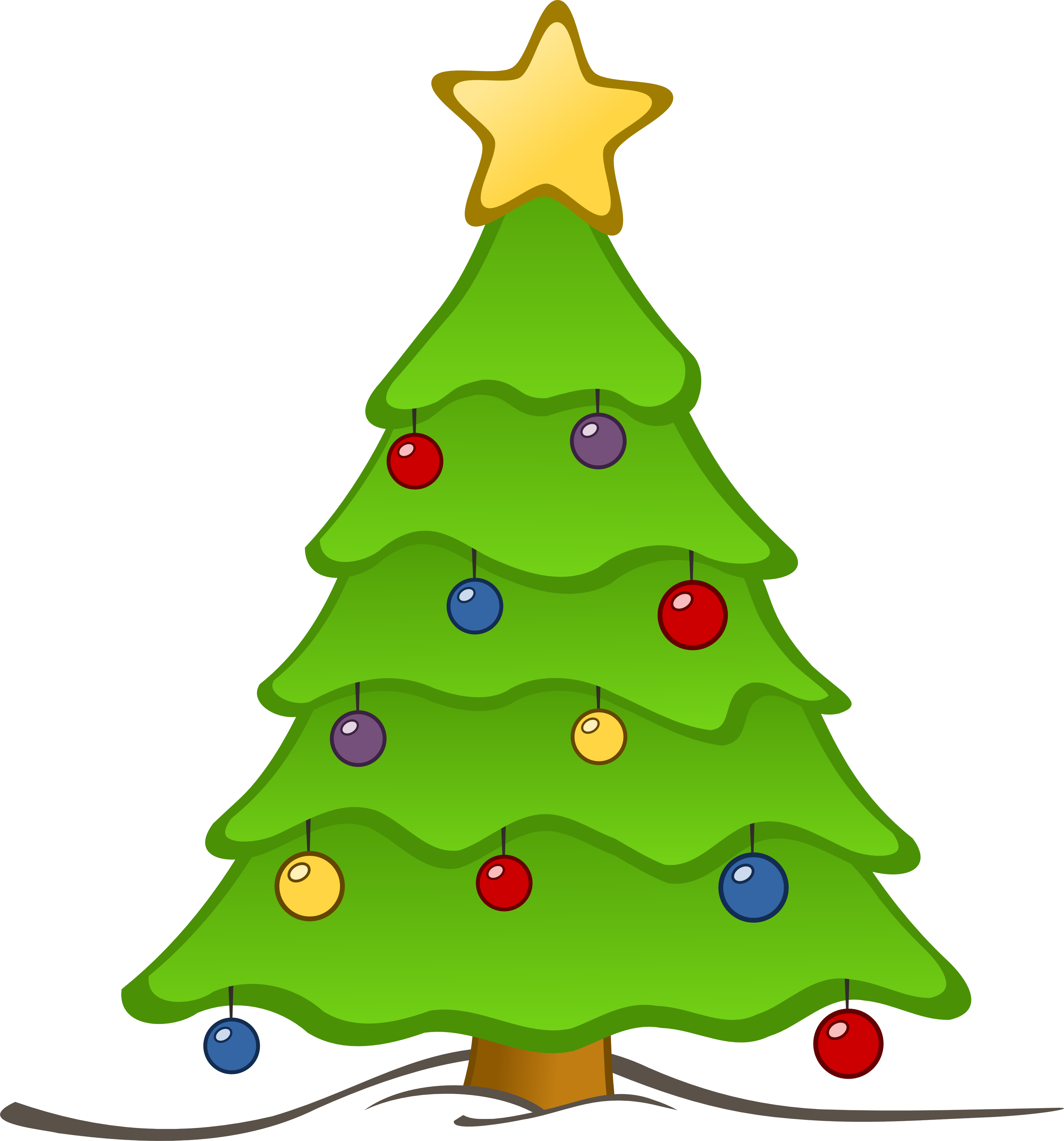 The Euroa Community Cinema wishes you a Merry Christmas and a Happy New Year!
Thank you to our volunteers and patrons for your support in 2018
Fantastic Beasts: The Crimes of Grindlewald
Saturday 5th January at 8pm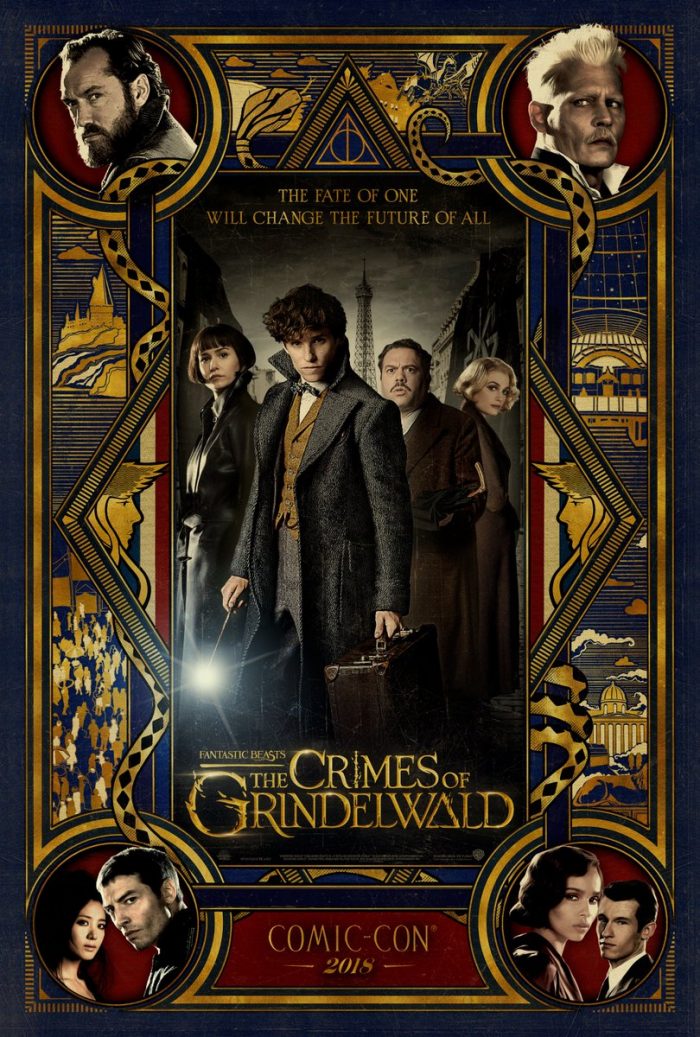 Sunday 6th January at 4pm
M,134 mins, Fantasy
The second instalment of the "Fantastic Beasts" series set in J.K. Rowling's Wizarding World featuring the adventures of magizoologist Newt Scamander
Starring: Jude Law, Johnny Depp & Zoe Kravitz
Charming
Saturday 12th January at 4pm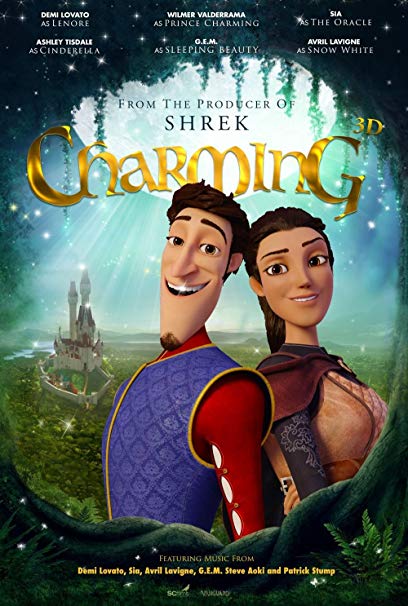 Wednesday 16th January at 2pm
G, 85 mins, Family/Animation
Cursed as a child under a magic spell, Prince Philip Charming compulsively proposes to every woman he encounters, leaving a trail of lovesick ladies and scorned lovers to wreak vengeful havoc on the kingdom. Prince Philip's exasperated father, King Charming, ultimately gives the young prince an ultimatum: find true love before his 21st birthday or lose claim to the throne.
Starring: John Cleese, Ashley Tisdale, Demi Lovato, Wilmer Valderrama, & Avril Lavigne
Lean On Pete
Saturday 12th January at 8pm
Sunday 13th January at 4pm
M, 122 mins, Drama
A teenager gets a summer job working for a horse trainer and befriends the fading racehorse, Lean on Pete
Starring: Charlie Plummer, Amy Seimetz & Travis Fimmel
Wheely
Saturday 19th January at 4pm
Wednesday 23rd January at 2pm
(Sensory Friendly Screening)
G, 86 mins, Family/Animation
Wheely, a cabbie from the lower ranks of society, faces an uphill battle to save his dream girl from a monstrous 18-wheeler truck who is the mastermind of a luxury car-napping syndicate
Starring: Ogie Banks, Gavin Yap & Brock Powell
Bumblebee
Saturday 19th January at 8pm
Sunday 20th January at 4pm
M, 114 mins, Action
On the run in the year 1987, Bumblebee finds refuge in a junkyard in a small Californian beach town. Charlie, on the cusp of turning 18 and trying to find her place in the world, discovers Bumblebee, battle-scarred and broken
Starring: Hailee Steinfeld, Justin Theroux & John Cena
Mary Poppins Returns
Saturday 26th January at 8pm
Sunday 27th January at 4pm
PG, Runtime TBC, Musical
Decades after her original visit, the magical nanny returns to help the Banks siblings and Michael's children through a difficult time in their lives
Starring: Colin Firth, Emily Blunt & Meryl Streep
Backtrack Boys
Friday 1st February at 8pm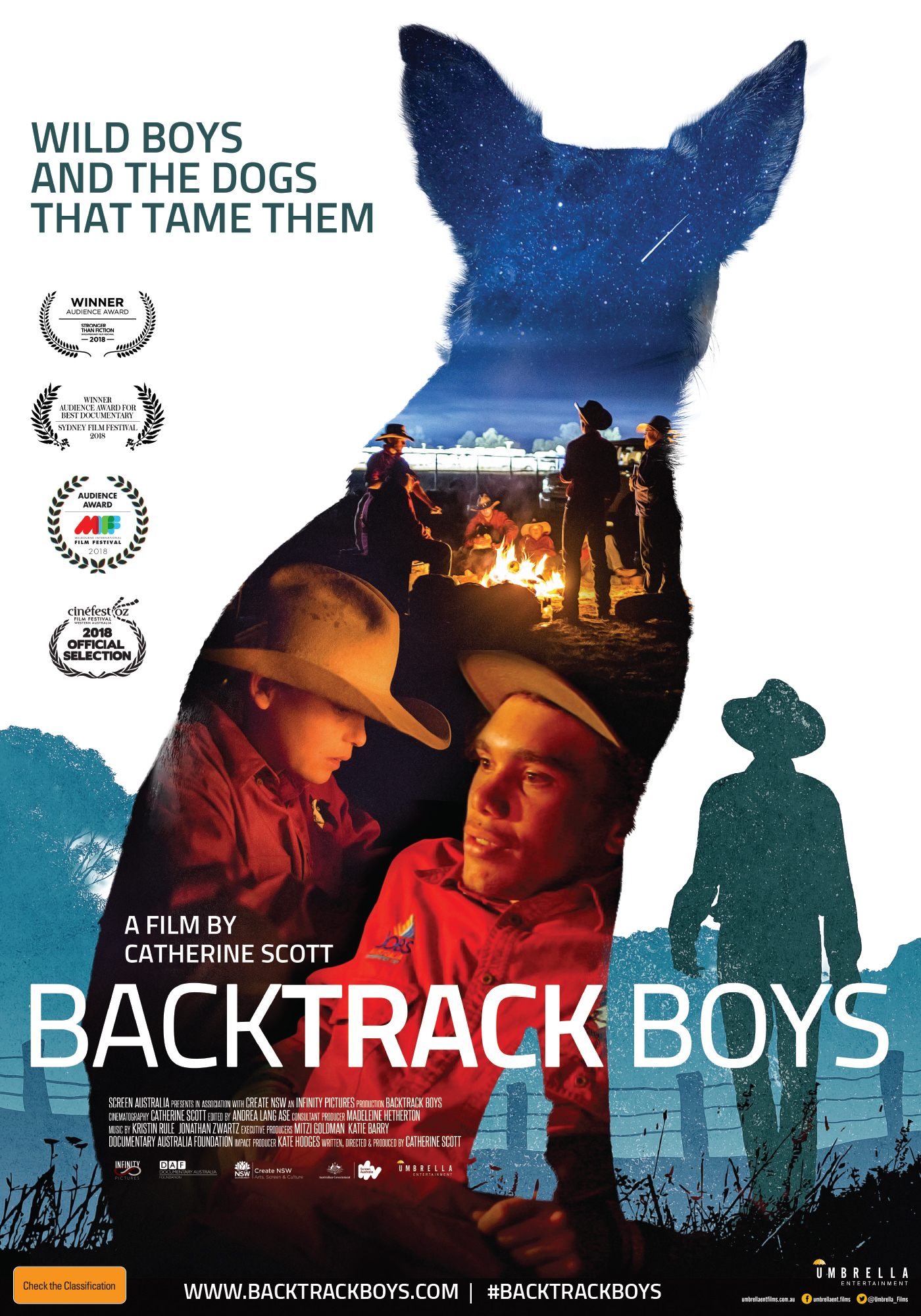 Saturday 2nd February at 4pm
MA15+, 100 mins, Documentary
Bernie Shakeshaft is the rule-breaking jackaroo who takes a chance on three boys on a direct path to juvie when he brings them aboard his legendary dog-jumping team
Starring: Bernie Shakeshaft
Aquaman
Saturday 2nd February at 8pm
Sunday 3rd February at 4pm
M, 143 mins, Action/Fantasy
Arthur Curry learns that he is the heir to the underwater kingdom of Atlantis, and must step forward to lead his people and be a hero to the world
Starring: Nicole Kidman, Amber Heard & Dolph Lungren
The Favourite
Saturday 9th February at 8pm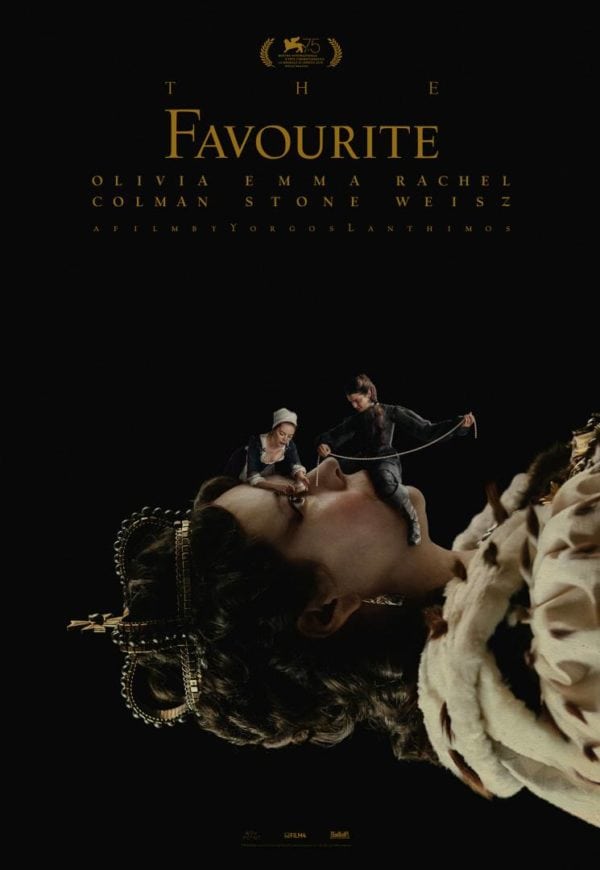 Sunday 10th February at 4pm
MA15+, 119 mins, Biography/Drama
In early 18th century England, a frail Queen Anne occupies the throne and her close friend Lady Sarah governs the country in her stead. When a new servant Abigail arrives, her charm endears her to Sarah
Starring: Olivia Colman & Emma Stone
Instant Family
Saturday 16th February at 8pm
Sunday 17th February at 4pm
PG, 118 mins, Comedy
A couple find themselves in over their heads when they adopt three children, including a rebellious teenager
Starring: Mark Wahlberg & Rose Byrne
Mantra: Sounds into Silence
Wednesday 20th February at 7.30pm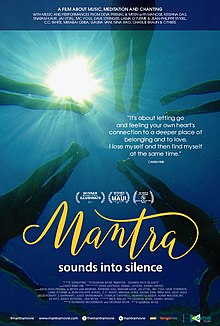 CTC, 85 mins, Documentary
A documentary, exploring the new music and social phenomenon of chanting, that focuses on the everyday people who are finding healing and a sense of inner peace by singing mantras together with others just like them
Storm Boy
Saturday 23rd February at 8pm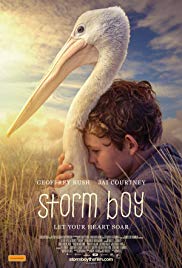 Sunday 24th February at 4pm
PG, 99 mins, Drama
Based on the beloved book, Storm Boy is a highly emotional tale of a young boy growing up on the beautiful but uninhabited coastline of Southern Australia who unexpectedly rescues and then raises three orphaned pelicans. When he forms a close bond with them, he finds himself at odds with his fisherman father and his life takes a new and unexpected turn
Starring: Geoffrey Rush, Jai Courtney & David Gupilil
Click here for the latest Euroa Community Cinema flyer

Cinema Tickets
Looking for a gift – or a way to save money – why not purchase a book of cinema tickets?
Books can be purchased at reception at the main Shire office (Binney Street, Euroa) during office hours.

$32 for four tickets and $48 for six tickets, a saving of $2 per ticket. Cannot be used for charity screenings.