Euroa Community Cinema is OPEN with COVID Restrictions in Place. Masks must be worn and social distancing will in place
Tickets will be available at the door unless stated otherwise.
Thank you for your cooperation.
CHILDREN UNDER 13 YEARS OF AGE MUST BE ACCOMPANIED BY A PARENT OR GUARDIAN OVER 16 YEARS OF AGE
The Last Vermeer (M)
Claes Bang (The Square) stars as Joseph Piller in this captivating dramatic thriller set just after WWII - an all but forgotten true story - about a soldier investigating renowned Dutch artist Han van Meegeren, played by Guy Pearce (LA Confidential), who is accused of conspiring with the Nazis. Despite mounting evidence, Piller becomes increasingly convinced of Han's innocence and finds himself in the unlikely position of fighting to save the life of the colourful man with a mysterious past. The film also features Vicky Krieps (Phantom Thread).
Saturday 31st July 8pm - Online booking closed - Tickets available at the door

Sunday 1st August 4pm - Online booking closed - Tickets available at the door
Antoinette in the Cevennes (M) (Subtitled)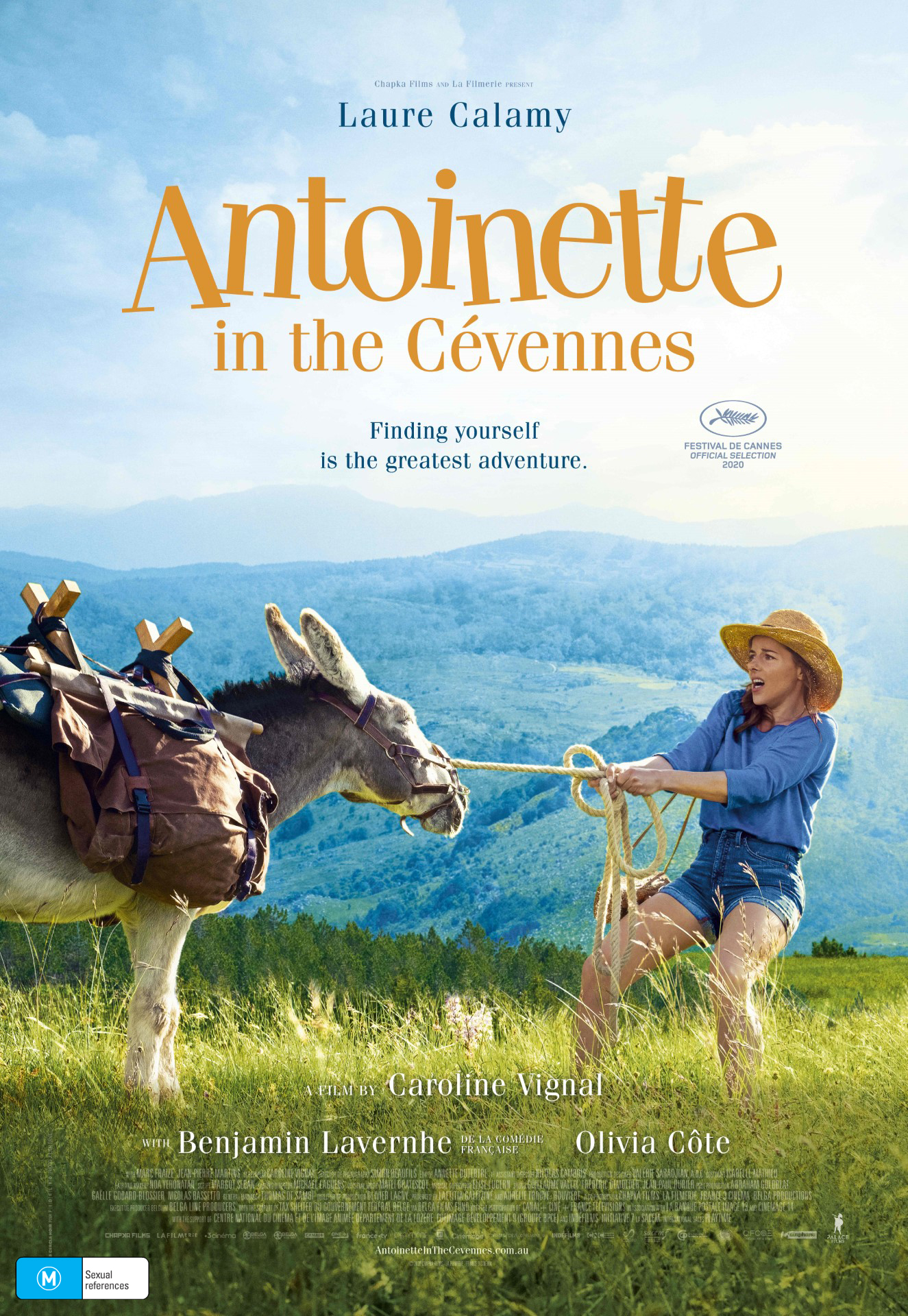 The #1 comedy hit of the 2021 AF French Film Festival, writer/director Caroline Vignal's hilarious and life-affirming ANTOINETTE IN THE CÉVENNES stars the wonderful Laure Calamy (Call My Agent!, Aurore) as a woman who finds herself on a journey of self-discovery in somewhat unexpected circumstances.
40-something primary school teacher Antoinette (Calamy, in a career-making turn) has been eagerly looking forward to a long-planned weekend escape with her married lover Vladimir (C'est la vie!'s Benjamin Lavernhe), the father of one of her pupils. However their plans are upended by his wife's booking of a surprise hiking trip in the picturesque Cévennes mountains in the South of France (a six-day trek made famous by best-selling author Robert Louis Stevenson). Completely unversed in the ways of the wilderness, the spurned Antoinette impulsively decides to follow them, and once paired with an unlikely companion - an obstinate but evidently wise grey donkey named Patrick - discovers much, much more than she bargained for...
Carried by the remarkable Calamy, Vignal's wonderfully mischievous film offers both Antoinette and audiences an uproarious and poignant reminder of the virtues of independence, and that the journey, not the destination, is often the reward. Buoyed by rave reviews and phenomenal word of mouth, this understated, heartfelt charmer outperformed several US blockbusters, becoming one of France's biggest hits of the year.
Friday 6th August 8pm - Book Here
Saturday 7th August 4pm - Book Here
In the Heights (PG)
Hamilton creator Lin Manuel Miranda's first musical - The Tony Award winning "In The Heights" - comes to the big screen. In the Heights centres on a community of characters living in the neighbourhood of Washington Heights, NYC. At the centre of the story is Usnavi, a bodega owner who looks after the aging Cuban neighbourhood "Abuela" next door, pines for the gorgeous girl working in the neighbouring beauty salon and dreams of winning the lottery and escaping to the shores of his native Dominican Republic. Ultimately, Usnavi and the residents of the close knit neighbourhood get a dose of what it means to be home.
Saturday 7th August 8pm - Book Here
Sunday 8th August 4pm - Book Here
Buckley's Chance (PG) (Australian)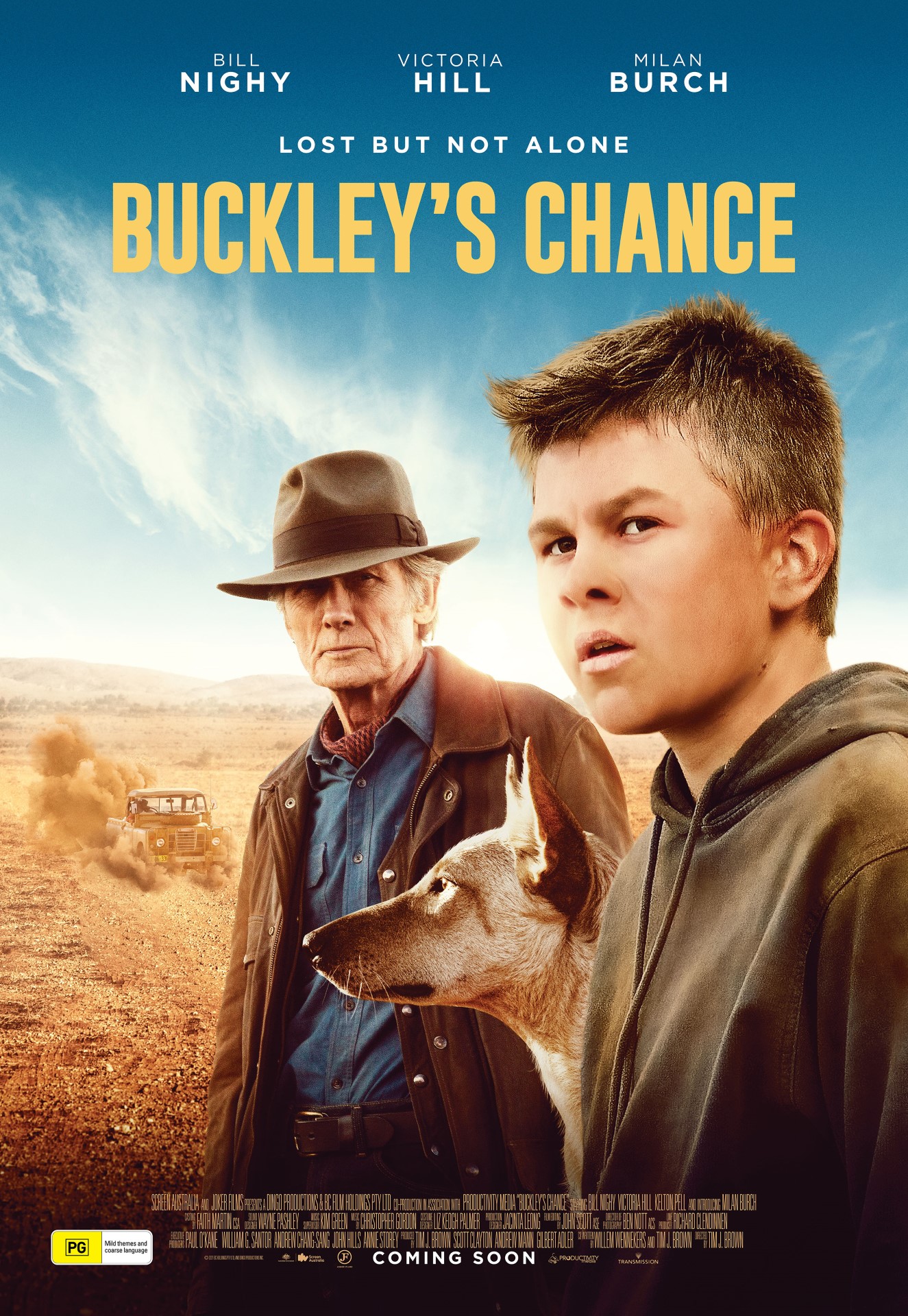 BUCKLEY'S CHANCE is a fish-out-of-water story of a young boy Ridley who becomes lost in the harsh Australian outback with nothing but his camcorder and new friend, a wayward Dingo.
Starring British acting powerhouse, Bill Nighy (as grandpa) and beloved Australian actors Kelton Pell and Martin Sacks, BUCKLEY'S CHANCE delivers thrilling adventure, fun and friendship all set in the beautiful Australian outback.
Saturday 14th August 8pm - Book Here
Sunday 15th August 4pm - Book Here
Spirit Untamed (PG)
An epic adventure about a headstrong girl longing for a place to belong who discovers a kindred spirit when her life intersects with a wild horse.
Lucky Prescott's late mother, Milagro Navarro, was a fearless horse-riding stunt performer from Miradero, a small town on the edge of the wide-open frontier. Lucky lives with her Aunt Cora in an East Coast city, but when Lucky presses her luck once too often with her risky escapades, Cora decides to move them both back with Lucky's father, Jim, in Miradero.
Friday 20th August 6.30pm (Family Fun Night BYO Dinner) - Book Here
Sunday 15th August 4pm - Book Here
Cousins (M)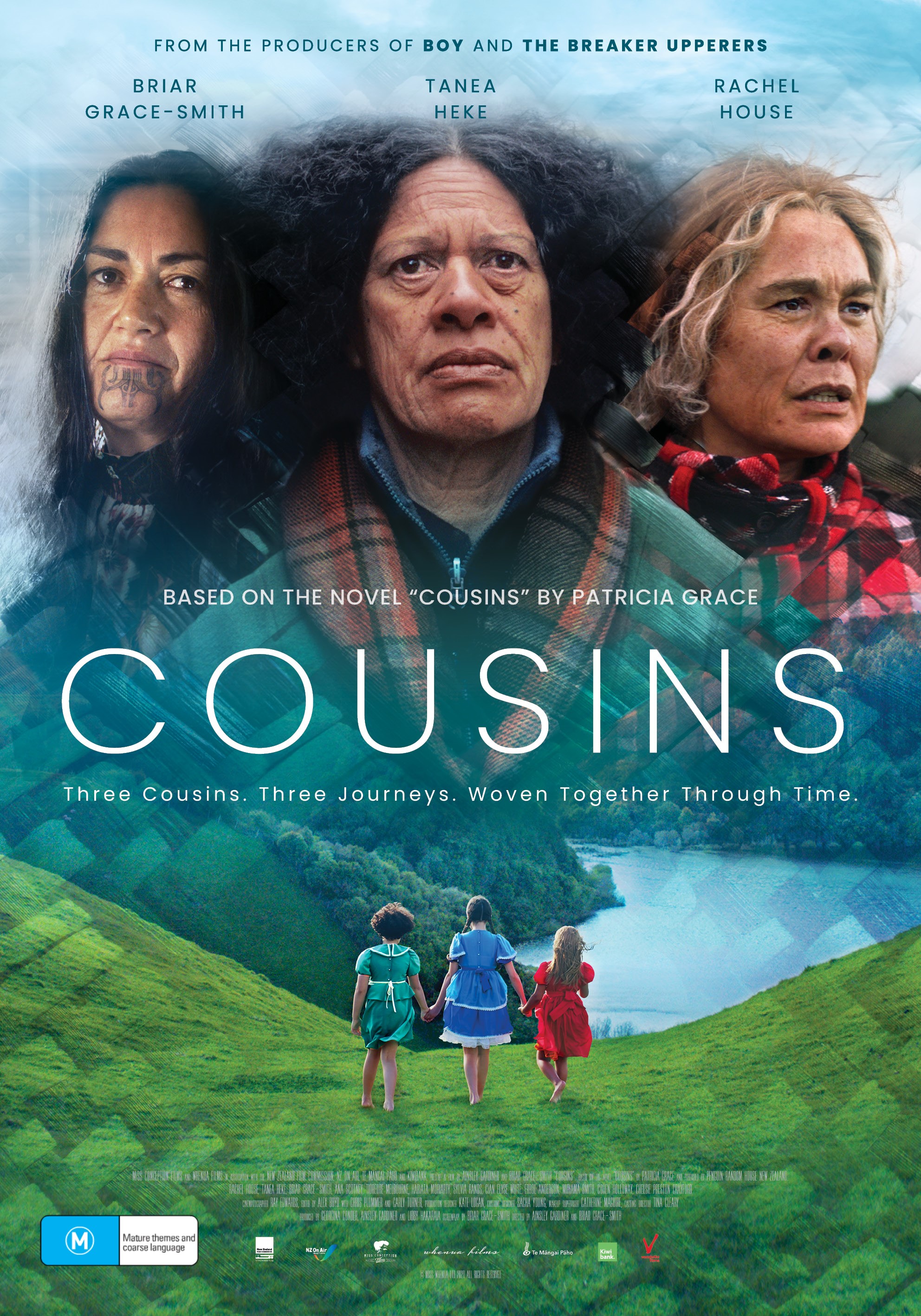 Mata, Missy and Makareta. Three cousins. Three lives. Separated by circumstances, yet bound together by blood. Orphaned Mata believes she has no whānau and lives out her lonely childhood in fear and bewilderment. Back home on the land, educated Makareta flees an arranged marriage to study law and begin the search for her missing cousin. She leaves behind cheeky yet dutiful Missy who takes on her role of kaitiaki (guardian) of the land. As the years pass, loss of the family land seems imminent and the women's promise to bring their stolen cousin home seems more unlikely than ever, until a chance encounter changes everything.
Saturday 21st August 8pm - Book Here
Sunday 22nd August 4pm - Book Here
Black Widow (M)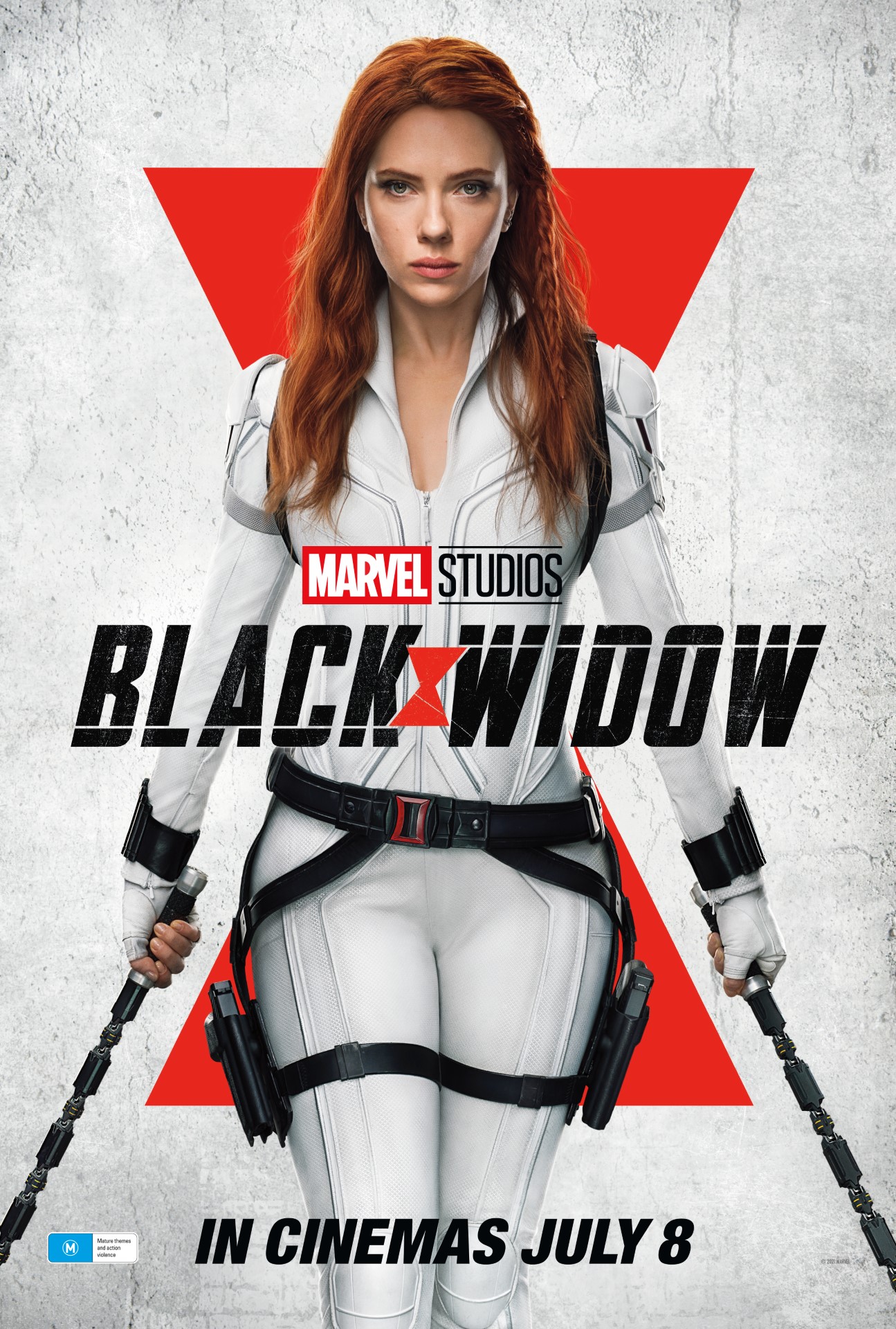 In Marvel Studios' action-packed spy thriller Black Widow, Natasha Romanoff aka Black Widow confronts the darker parts of her ledger when a dangerous conspiracy with ties to her past arises. Pursued by a force that will stop at nothing to bring her down, Natasha must deal with her history as a spy and the broker relationships left in her wake long before she became an Avenger. Scarlett Johansson reprises her role as Natasha/Black Widow, Florence Pugh stars as Yelena, David Harbour portrays Alexei/The Red Guardian, and Rachel Weisz is Melinda. Directed by Cate Shortland and produced by Kevin Feige.
Saturday 28thst August 8pm - Book Here
Sunday 29th August 4pm - Book Here

Cinema Tickets
Looking for a gift – or a way to save money – why not purchase pre-paid cinema tickets?
Tickets can be purchased at reception at the main Shire office (Binney Street, Euroa) during office hours.Pre-paid tickets are $8 each, a saving of $2 per ticket. Cannot be used for charity screenings.