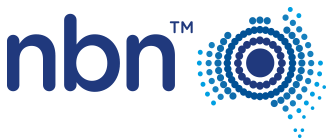 The nbn network is currently being rolled out in the Euroa area. Based on the current deployment plans, the nbn will be available in Euroa in April 2018.
nbn network contractors will be installing cable through existing underground pipes or on existing overhead power poles. The contractors may also dig or drill under on public property (for example under footpaths or on nature strips) and install pits, similar to the telecommunication pits already in the area. Their hours of work will generally be 7am to 7pm on Monday to Friday, and Saturdays from 7am until 1pm.

Please be aware, there may be temporary footpath and road closures, and temporary noise and dust associated with the work. They request residents' vehicles are parked in their driveways where possible, and will endeavour to restore any land affected as soon as practical. The works aren't expected to have any impact on existing telecommunications.

You can start planning the move to the nbn network by contacting your preferred phone or internet provider to discuss plans and pricing. Your preferred phone or internet provider can also assist you with installation and activation enquires and ongoing support and trouble shooting.

If you would like more information about the nbn roll out, please visit http://www.nbnco.com.au/