Collection Days
MONDAY: Euroa township
TUESDAY: Earlston, Euroa (outskirts of township only), Gooram, Kelvin View, Kithbrook, Miepoll, Moglonemby, Sheans Creek, Strathbogie, Violet Town
WEDNESDAY: No collections
THURSDAY: Arcadia South, Avenel, Bailieston, Goulburn Weir, Kirwans Bridge, Locksley, Longwood, Longwood East, Mangalore, Nagambie (outskirts of township only), Tabilk, Wahring
FRIDAY: Nagambie township
To determine the landfill and recycling collection days for your property, enter your address into Pozi, Strathbogie Shires online mapping sytem.
Or click here to download a calendar for collection days in your area.
Now that you know which bin to put out and when, have you ever wondered what waste belongs in which bin?
Click each bin below to download a PDF of acceptable waste.
For more details on our Organics Waste Service please click here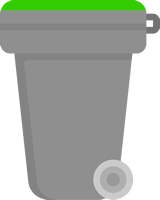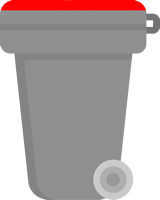 Waste Education Strategy
Strathbogie Shire Council has collaborated with Mitchell Shire Council and Murrindindi Shire Council to create the Southern Goulburn Valley and Resource Recovery Education Strategy 2019-2021.
This document identifies waste avoidance as the key strategy to waste management reduction, and methods to achieve this include "...knowledge sharing, education and behaviour change."
As the result, Strathbogie Shire Council have endorsed the following strategy for implementation and practice, which can be viewed by clicking on the link below:
Southern Goulburn Valley Waste and Resource Recovery Education Strategy 2019-2021