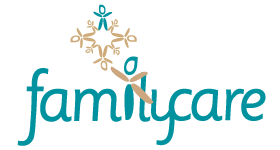 FamilyCare offer family services, carer and disability support services to families and young people in Shepparton, Seymour, Cobram, Kinglake, Wallan and surrounding districts.
FamilyCare works in partnership with the community, reflecting best practice by assisting families and individuals to enhance their strengths throughout their lives, through the provision of responsive and proactive services.


Child and Family Services Program
Term 4 timetable for 2021 is now out and registrations are open!
Please contact FamilyCare's Central Intake on 1800 161 306 or email This email address is being protected from spambots. You need JavaScript enabled to view it. for more information.


Services:
Regularly delivered evidence based parenting education programs (multiple sessions) and workshops (single session) for parents/carers within the Goulburn Region.
(Greater Shepparton, Moira, Strathbogie, Mitchell and Murrindindi).
This is a free service to help parents with children from newborn to 4 years of age.
A relationship building group for mothers and young children (0-4 years) who have experienced family violence.
• Men's Counselling – Lower Hume
A free and confidential service providing support for parenting, relationships, grief and loss, stress and life transitions.
• Family Violence Case Management
Case Management aims to reduce the risk associated with people who choose to use violence.
• Drumbeat & Drumbeat – for women
A group drumbeat setting for therapeutic interventions when people are experiencing strong emotions and thoughts.
The Refugee Minor Program supports young unaccompanied humanitarian minors, under the age of 18 years.


The Orange Door (Goulburn)


The Orange Door is a new way for woman, children and young people who experience family violence or for families who need assistance with the care and wellbeing of children to access the services they need to be safe and supported.
Location: 210 Corio Street, Shepparton with entry via Vaughan Street carpark
You should contact The Orange Door if:
someone close to you is hurting you, controlling you or making you feel afraid – such as your partner, family member, carer or parent(s)
you are a child or young person who doesn't have what you need to be OK
you are worried about the safety of a friend or family member
you need more support with the care of children, e.g. due to money issues, illness, addiction, grief, isolation or conflict
you are worried about the safety of a child or young person
you need help to change your behaviour and stop using violence in your relationships