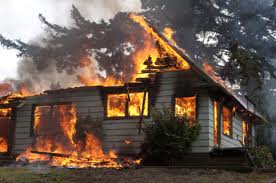 For safety improvements and to comply with legislation, smoke alarms must be installed in every household after 1st February 1999, and will be a requirement for any domestic building permit to be issued. Smoke alarms are designed to wake you at night so that you can escape a burning building.
These must be installed within 1.5m of bedroom doors on the ceiling, in the hallway or room separating the bedrooms from the rest of the house and exits. In a two-story dwelling a smoke alarm must be installed on the ceiling within 3 metres of the stairs on each floor.
Smoke alarms in existing houses or units may be battery-operated, but for new construction they must be direct-wired.