Victorian Government introduces new regulations for swimming pools and spas
On 1st December 2019, the Victorian Government introduced new laws to improve swimming pool and spa safety. The new legislation introduces new registration, inspection and certification requirements for property owners.
As part of the changes, owners are required to register their pool and/or spa with Council and have their safety barrier inspected once every four years.
To register, please complete this form and return to Council along with the registration fee.
For more information on these new regulations, associated fees and penalties, and frequently asked questions, please head to the VBA website at: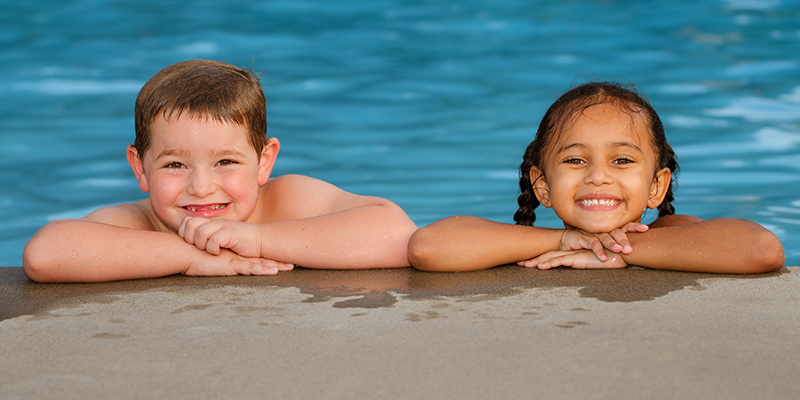 https://www.vba.vic.gov.au/consumers/swimming-pools
Also feel free to contact Council's Building Department with any questions you might have on 1800 065 993 or email This email address is being protected from spambots. You need JavaScript enabled to view it.
★ Extension to pool compliance certificates
The Victorian Government has provided a further seven months for pool owners to submit their Certificate of Compliance to Councils. Owners of permanent existing pools only must now submit their compliance certificates, before the following dates:
Certificates due 1 November 2021 are now due 1 June 2022
Certificates due 1 November 2022 are now due 1 June 2023
Certificates due 1 November 2023 are now due 1 June 2024
We appreciate our community's help with meeting these requirements, which are designed to improve pool and spa safety.
Pools and Spas
Regulation 702 of the Building Regulations 2006 applies to swimming pools and spas capable of containing a depth of water of more than 300mm and constructed or approved before 8 April 1991.
The definition of swimming pool includes any excavation or structure containing water and used primarily for swimming, wading, paddling or the like, including a bathing or wading pool or spa. This will include in-ground and above-ground pools, spas, hot tubs, jacuzzis, and indoor pools. Bird baths, fish ponds, fountains and dams, or the like, would not be included.
Barriers
All pools should now have barriers. Property owners with a pool or spa with no barrier or inadequate barriers are required to immediately meet the standards of the regulations. A building permit is required for new pool fencing.
In addition, from 1 July 2002, any door or gate opening to the area containing a pre-1991 pool or spa must be fitted with a self-closing device. The device must be located not less than 1.5 metres above the ground, or the internal floor level, measured from the must return the door or gate to its fully closed position without any manual force.
The above applies regardless of the level of compliance before the amendment — even where Council or another adviser has agreed that barriers complied.
Maintenance
The Regulations require that all pool barriers (old and new pools) must be maintained to operate effectively at all times. This means that:
all existing components of the barrier (eg, hinges, self-closers) must function as intended;
no objects (including plants) must be located near a barrier which could reduce its effectiveness — even if on an adjoining allotment; and
no doors or gates to the pool area are to be left open
Penalties for non-compliance
Failure to comply with these regulations may result in an on-the-spot fine of $220 or a penalty up to $5,000 through the courts. In addition to the land owner, tenants and even visitors to a pool are now responsible to meet requirements.
Council Pool Safety Barrier Inspection
Council's conducts regular random inspections, checking that pool and spa owners are meeting their obligations relating to installation and of effective safety barriers. Strict enforcement policies are now in place where Council will fine and in some cases prosecute owners if they do not comply with these safety regulations.
Pool safety regulations have now been in place for more than 20 years.
Useful Links