Wednesday, 15 May, 2019
Council counts itself and the community very fortunate to get calls from eagle-eyed locals noting Bindii on roadsides, verges and other high traffic areas and is becoming far more common of late.
Bindii, also known as Caltrop (Tribulus terrestris) is a summer growing annual that produces a vicious fruit with sharp rigid spines that can be up to 6mm long. As many of us know from bitter experience, Bindii burrs can be extremely painful, not only to us, but to livestock, native animals and pets. And no one wants to be playing footy on a bindii infested oval.
Keep your eyes peeled weed warriors! Bindii is a Regionally Controlled Weed and we can't afford it to infest our shire.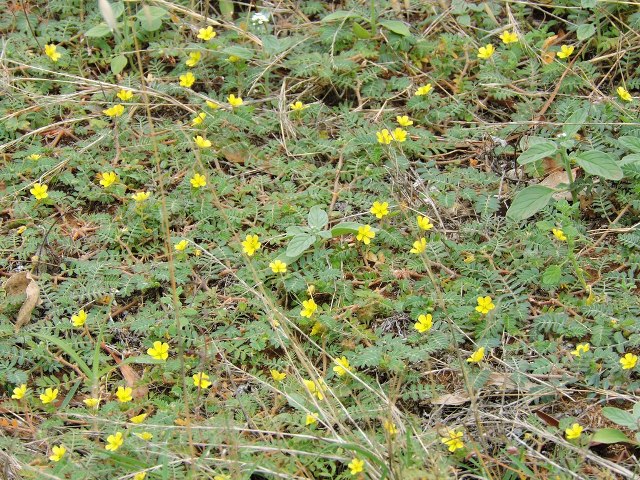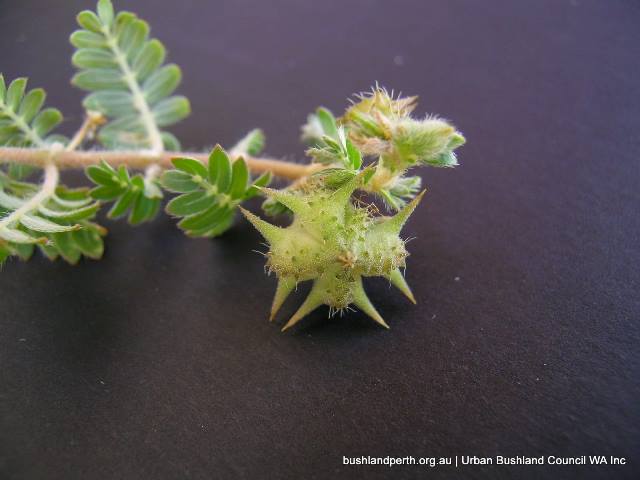 Monday, 13 May, 2019
It was with great anticipation that Strathbogie Shire Council opened the doors of its new Visitor Information Centre in Nagambie recently.
The timing of the opening was impeccable, with the centre all geared up for the Easter period and the hugely successful GoFish Nagambie tournament over the ANZAC Day weekend, which brought over 650 people through the doors of the centre.
The newly built facility is the result of a partnership between Council and Nagambie Development Enterprises, who has also constructed the Nagambie Brewery and Distillery which opened in February and is attracting visitors from far and wide.
The modern, open layout of the information centre more effectively incorporates Council Customer Service and Visitor Information Services and is situated in prime position at the end of Jacobson's Outlook, overlooking the stunning lake and iconic Black Caviar statue.
Strathbogie Shire Mayor and Nagambie Lakes Ward Councillor Amanda McClaren said it is great to have the new facility to service the volumes of visitors coming to Nagambie and surrounds.
"We're not surprised we're seeing more and more people choosing Nagambie as a holiday destination," Cr McClaren said.
"You've got the peace and tranquillity of country life, beautiful wineries and of course the gorgeous Lake Nagambie and only 90 minutes from Melbourne."
The Visitor Information Centre also provides Council Customer Service to residents and ratepayers, such as lodging a request, paying rates or registering animals.
The new Visitor Information Centre is located at 293 High Street, Nagambie.
Opening Hours
10am – 4pm, seven days a week (for tourist information)
10am - 4pm, Monday- Friday (for Council Customer Service)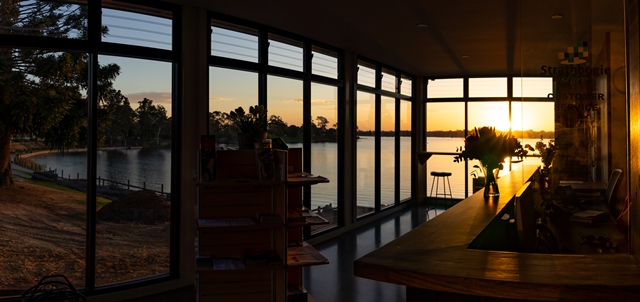 Beautiful view from the new Visitor Information Centre in Nagambie
Friday, 10 May, 2019
Strathbogie Shire Council advises its residents the polling booth in Euroa has been moved from the Euroa Community Conference Centre at Council Offices to the Euroa Secondary School Sports Centre.
With the Federal Election just around the corner, Council also reminds residents that our shire has been split between the seats of Nicholls and Indi.
Balmattum, Baddaginnie, Boho, Boho South, Creek Junction, Creightons Creek, Earlston, Euroa, Gooram, Kelvin View, Kithbrook, Koonda, Marraweeney, Ruffy, Sheans Creek, Strathbogie, Upotipotpon and Violet Town will be allocated into the Federal seat of Indi.
Avenel, Nagambie, Graytown, Mangalore, Mitchellstown and Tabilk will remain in the seat of Nicholls, which was previously known as Murray.
If you're unsure of which electorate you are in or require any further information, please visit: https://electorate.aec.gov.au/

Nicholls Electorate (Australian Electoral Commission)
Indi Electorate (Australian Electoral Commission)
Wednesday, 9 May, 2019
Yesterday Councillors and Council staff met at Avenel Cemetery, together with Michael Prowse from Bendigo Bank and the Avenel Cemetery Trust Members, to celebrate the shed that has been newly built with funds provided by Strathbogie Shire Council's Community Grants program, Small Project Award for $1000, and Bendigo Bank's Community funding program for $3,412, as well as in-kind contributions in labour.
The original garden shed was too small and low for access and storage, which led to the Avenel Cemetery Trust to apply for the Strathbogie Shire Council Community Grant through the Smarty Grants application.