Friday, 26 July, 2019
Nagambie-Locksley Road level crossing in Locksley will be temporary closed by ARTC on the 3rd of August from 9pm- 12am and 5th of August from 2am- 5am.
Vehicles will be escorted across the level crossing as works permit.
Up to 8 minute delays are expected. For more information please call ARTC 1300 550 402.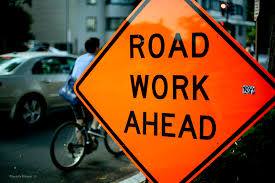 Wednesday, 24 July, 2019
Strathbogie Shire Council welcomed Minister for Energy, Environment and Climate Change, The Hon. Lily D'Ambrosio to Nagambie recently to announce a second round of funding from the Victorian Government's Local Government Energy Saver Program.
Council received a $50,000 grant in the first round of the program, which it matched with $50,000 to implement the first step in a major rollout of energy efficiencies across council-run buildings.
This included the installation of 43kW of solar on four key buildings across the municipality, the installation of LED lighting and the upgrade and automation of a number of pumps across the shire, including at some of the pools and Lake Nagambie.
Minister D'Ambrosio was very impressed with Council's efforts and announced a further $50,000 from the Local Government Energy Saver Program for Council to continue to implement more energy and cost savings.
Strathbogie Shire Mayor Amanda McClaren said the second round of funding will be utilised for the upgrade and automation of pumps at the old Violet Town landfill site and the pools in Avenel and Violet Town.
"We will also be fitting solar and LED lighting to the Euroa Library, Avenel Recreation Reserve, and Euroa's Works Depot," Mayor McClaren explained.
"By the end of this year Council will have addressed our 10 biggest power usage sites and implemented energy efficiencies of 216.4 tonnes of CO2-emissions, saving us $51,600 on our electricity bills per annum."
"The avoidance of 216.4 tonnes of CO2-emissions equates to taking 50 passenger vehicles off the road for a year (or over half a million 'miles' driven by an average passenger car), or abating the energy of 26 homes for one year, every year," Mayor McClaren said.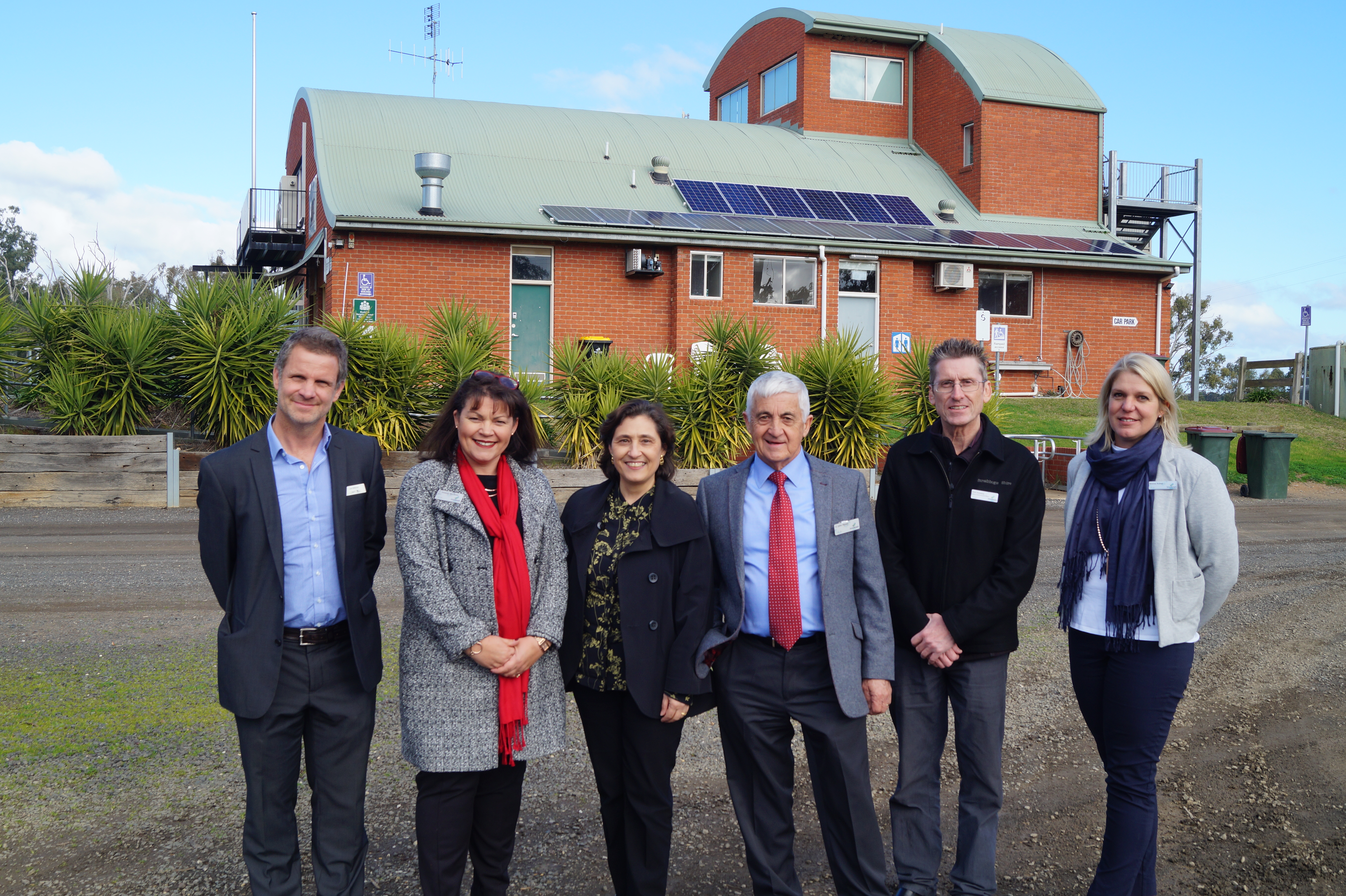 Sustainability Victoria's Luke Wilkinson, Strathbogie Shire Mayor Cr Amanda McClaren, Minister for Energy, Environment and Climate Change, The Hon. Lily D'Ambrosio, Seven Creeks Ward Cr John Mason, Acting CEO Strathbogie Shire Council, Phil Howard and Acting Group Manager Innovation and Performance, Emma Kubeil at the Minister's visit to Nagambie Lakes Regatta Centre which was one of the Council building to receive solar
Tuesday, 23 July, 2019
Strathbogie Shire Council is disappointed to report vandalism to 18 trees in the Seven Creeks Park in Euroa overnight.
The damage to the trees has been estimated at over $10,000.
Strathbogie Shire Mayor Amanda McClaren said Council encourages anyone who may have information about this incident to contact the Euroa Police Station on (03) 5795 2017.
"We are so fortunate to have beautiful natural assets like the Seven Creeks Park and it is such a shame when this type of behaviour compromises these assets," Cr McClaren said.
"We encourage our community to keep their eyes out for this kind of anti-social behaviour and report it to the police."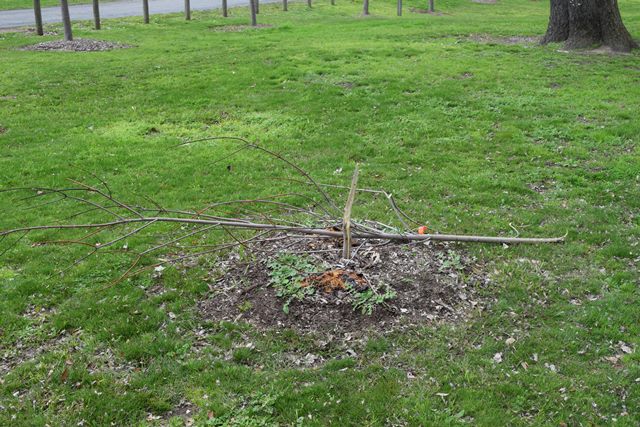 Photo credit: Euroa Gazette
Thursday, 18 July, 2019
Please be aware there will be an east-bound lane closure on Avenel-Longwood Rd between Repeater Road and Saggers Lane from 23 July – 6 September 2019.
This will involve temporary traffic lights in place and the community has been advised to expect delays.
The road will initially be utilised by machines and workers to safely remove vegetation, and will then be used for truck movements, material laydown, crane manoeuvring and minor site facilities.
These works are being undertaken by ARTC to facilitate the installation of new double crossovers into the rail.
For more details of the North East Rail Line Upgrade or to sign up for electronic project updates call 1300 550 402 or visit https://www.artc.com.au/projects/northeast/