14 February 2020
Users of the Nagambie Recreation Reserve will benefit from the official opening of the $250,000 revamp to its facilities.
The overhaul of the clubrooms in the town will allow more people within the community to utilise the reserve, with female friendly and unisex toilets just one of the upgrades.
Strathbogie Shire Mayor Cr Amanda McClaren said the redevelopment would additionally boost junior and female participation in sport at the well-utilised reserve.
"The female friendly and unisex additional toilets, as well as the new shower and change room facilities in the football and netball rooms, will take the recreation reserve to the next level for our community,'' she said.
"The refurbishment also includes an all abilities toilet and shower facility and a designated baby change station, making it more user friendly for the young families in the community.
"The Nagambie Recreation Reserve has been in desperate need of these upgrades, so we are so pleased to officially open them to the public.''
A designated umpire changing room complete with its own toilet and shower facilities have also been rolled out in the upgrade.
Cr McClaren said the $249,000 upgrade had been made possible with a $100,000 grant received from the State Government's Country Football and Netball Program, $100,000 from the Strathbogie Shire Council, $30,000 from Bendigo Bank's Nagambie Branch and in-kind support from local user groups.
"This has been a whole community project, that everyone involved from a Government to a grass roots level should be extremely proud of,'' she said.
The Hon Jaclyn Symes MP, Minister for Regional Development, Agriculture and Resources, performed the official opening.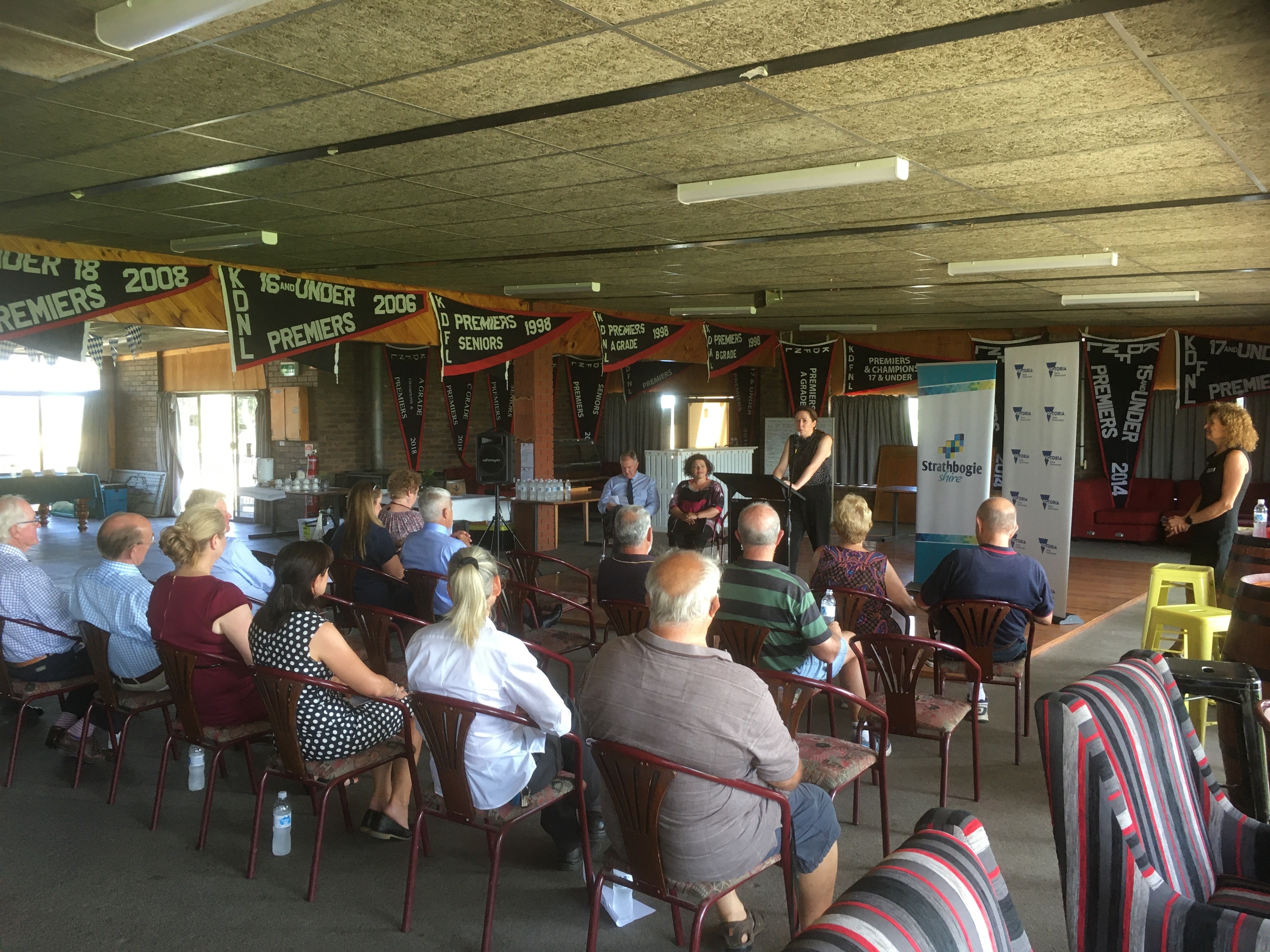 AUSTRALIA DAY 2020
Mick Williams has local government running through his veins.
The Strathbogie Shire councillor was presented with an Order of Australia Medal (OAM) and has clocked up 55 years in local government, following in the footsteps of his own father who was Shire President.
"It was a real surprise when I got the email from Canberra, I was pretty taken back,'' Mick said.
"I thought 'this is pretty odd' and I kept it quiet.''
He humbly admits he only told his wife Maureen just days before the Australia Day awards ceremony.
Cr Williams has been a Strathbogie Shire councillor since 1997, including three terms as Mayor during that period.
Prior to this, the Euroa born and bred Cr Williams worked for the shire as an outdoors staff member.
"I also did 22 years in road safety, so my time with local government has been more than 55 years,'' he said.
He is particularly proud of his involvement in having rumble strips rolled out in roads and rail crossings around the region to increase safety on country roads.
"I love what I do, I love working for the community, I have been very lucky in my life,'' he said.
"People have been good to me and this is a great place to live and be active in the community.
"I know so many people through my various roles.''
A passionate footballer, Cr Williams has spent decades playing, coaching and volunteering with the Euroa Magpies Football Netball Club and the Goulburn Valley Football Netball League.
He first pulled on the boots in the 1960s alongside the legendary Dick O'Bree.
"I have coached all the junior kids and I think clocked up about five premierships as well,'' he said.
Last year he was inducted into the Goulburn Valley League Hall of Fame for his commitment and dedication to football not only in Euroa, but Avenel and Longwood.
"I love my sport, it's a great way to meet people and be involved in the community,'' he said.
He has tried his hand at cricket and bowls, but admits golf is certainly not his cup of tea.
"I have also been the town Santa at one stage for about 40 or 50 years,'' he said.
Cr Williams has been married to Maureen since 1965 and has three children and five grandchildren who, along with his community work, are his pride and joy.
PHOTO: EUROA GAZETTE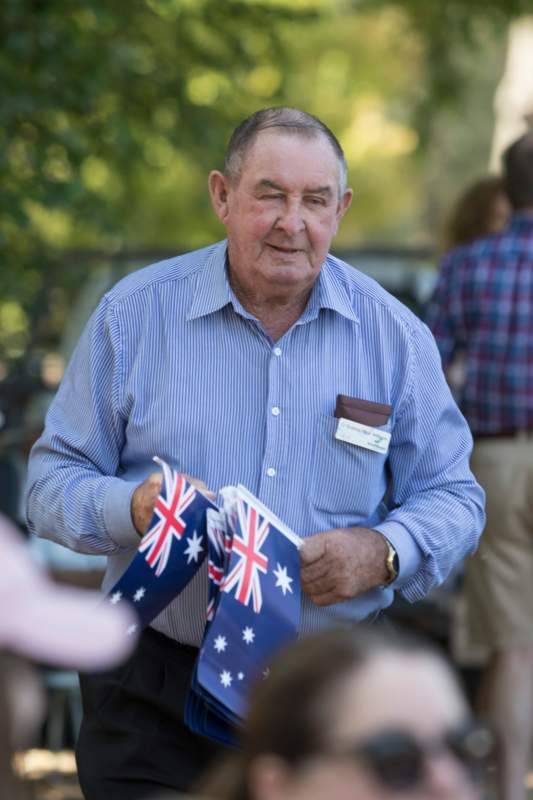 AUSTRALIA DAY 2020
There is not much that Colleen Furlanetto has not turned her hand to.
The former Strathbogie Shire Councillor and Mayor was presented with an Order of Australia medal (OAM) for her community work particularly in the disability sector.
Ms Furlanetto is passionate about policy and reform in the disability and accessibility sectors, which includes being an advocate for people with a disability and senior Victorians.
"The award came as a shock, I knew absolutely nothing about it and then when I did find out it was hard keeping a secret from my family,'' she said.
"It was an honour to receive.''
She was a Councillor with Strathbogie Shire Council from 2008 until 2016 and was elected Mayor in her final year.
"It was also a huge honour and opportunity for me working as a Councillor to help to get a voice to decision makers at a State Government level,'' she said.
Her long list of community work includes chairing the Victorian Disability Advisory Council, being the Deputy Chair of Women's Health Goulburn North East and Inaugural and former chair of the Municipal Association of Victoria Prevention of Violence Against Women Network.
In addition, she has been the Commercial Passenger Vehicles Victoria Disability Commissioner since 2018.
"This is an important role in ensuring safe and accessible access to vehicles for all,'' she said.
Ms Furlanetto is also a member of the Disabled Persons Transport Advisory Committee.
"I enjoy contributing in a positive way,'' she said humbly.
A former nurse of 20 years, Ms Furlanetto said she used her time and knowledge in the health sector in her role as the CFA District 22 Rehabilitation Monitoring Team.
"When there is a fire, we are at the staging area to ensure the members are well hydrated and looking after their health,'' she said.
"We want them to go home as safe as possible.
"The CFA has been a huge part of my life and something I am very passionate about, I have been a volunteer for more than 20 years.''
She wears multiple hats at the CFA, which also include the Chair of District 22 Planning Committee and member of the North East Region Inclusion and Fairness Advisory Council.
A busy wife, Mum to three and grandmother to two, it is any wonder she was awarded with the top gong this Australia Day for her outstanding and ongoing dedication to the region she has always called home.