Friday, 14 June, 2019
Lactalis Australia Pty Ltd wish to advise all consumers on the recall of the following milk products due to the presence of an amount of food grade dairy cleaning solution. The recalled products have been for sale in Coles, Wollworths, IGA and other retailers across Victoria.
Problem: Lactalis Australia believes the above products may contacin an amount of food grade dairy cleaning solution. The milk products may have a yellowish colouring and/ or metallic chemical taste.
Food safety hazard: This ia a food safety isse and anyone concerns about their health should seek medical advice.
What to do: Consumers with the affected products should return it to the place of purchase for a full refund.
Contact details: We encourage any consumers with questions abou the recall to get in touch with Lactalis Australia Pty Ltd consumer services team on 1800 676 961.
For more information, review the food recall flyer here.
See www.foodstandards.gov.au/recalls for Australian food recall information.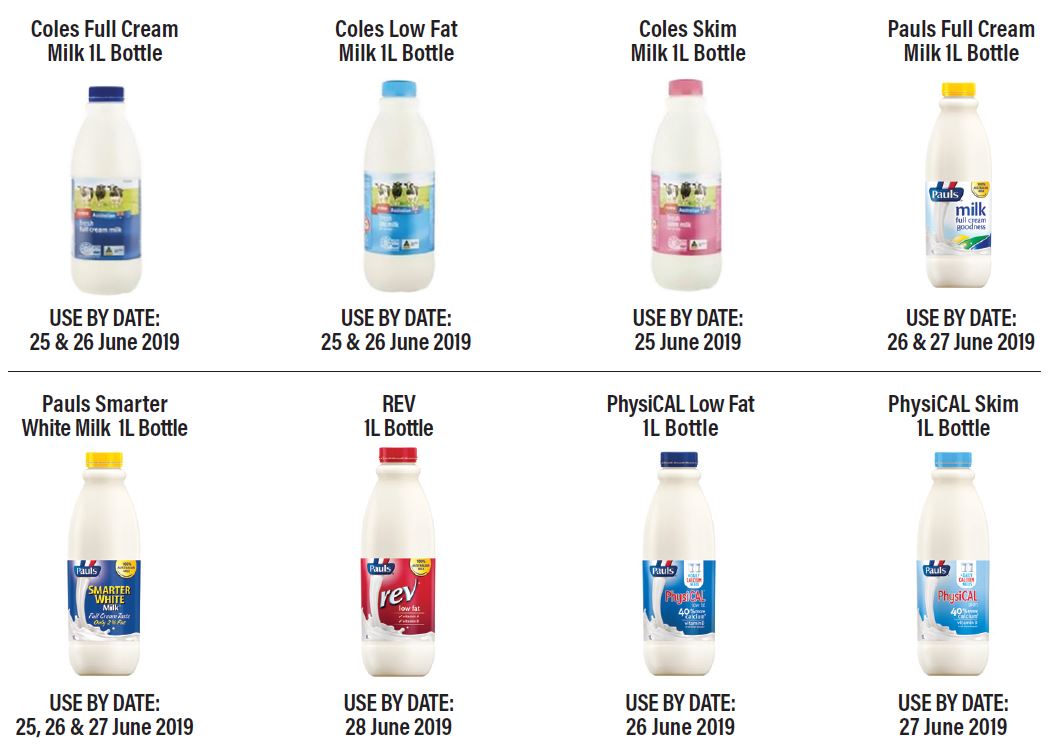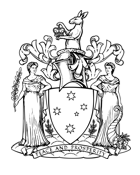 STATE MEMORIAL SERVICE
THE HONOURABLE ROBERT JAMES LEE HAWKE AC
FRIDAY 14 JUNE 2019
A State Memorial Service for the Honourable Robert James Lee Hawke AC, former Prime Minister of Australia, will be held at 11.30am on Friday 14 June 2019 at the Sydney Opera House, Sydney, New South Wales.
Mr Hawke was the Prime Minister of Australia from 1983 to 1991. He was appointed a Companion of the Order of Australia in 1979 for service to trade unionism and industrial relations.
As a mark of mourning and respect, the Australian National Flag should be flown at half-mast from all buildings and establishments occupied by Victorian Government departments and affiliated agencies (all day) on Friday 14 June 2019.
Monday, 11 June, 2019
Have you got household chemicals that you need to dispose of?
Strathbogie Shire residents are being urged to 'Detox your Home' – a safe, free and easy-to-use service to dispose of common, highly toxic household chemicals without harming your health or the environment.
The household chemical collection program is coming to Mitchell Shire Council's Seymour Works Depot (behind Seymour Sports & Aquatic Centre) on Saturday 15 June between 10am - 12 noon.
Strathbogie Shire is encouraging residents to make the most of the Seymour event as it is currently the closest collection program for Strathbogie Shire residents to dispose of their household chemicals- like pesticides, detergents and weed killers.
Chemical wastes of any kind cannot be accepted at any of Strathbogie Shire Council's Waste Transfer Stations, so the collection event occurring in Seymour provides the best opportunity for Strathbogie residents to dispose of their unwanted toxic household chemicals.
Before attending the Seymour event, residents are reminded to check the list of items which can be accepted, by visiting http://www.sustainability.vic.gov.au/You-and-Your-Home/Waste-and-recycling/Detox-your-home/Items-accepted-and-not-accepted or can call 1300 363 744 for further information about the event.
Thursday, 6 June, 2019
More of Strathbogie Shire will soak up the sunshine than ever before.
Strathbogie Shire Council is on its way to its target of zero net emissions by 2025 with the installation of 43kW on four key buildings across the municipality this month, kicking off with a 33kW installation at Council Offices in Euroa.
In addition to solar, Council will be undertaking key energy efficiency works including de-lamping and LED installations to its facilities.
Strathbogie Shire Mayor Cr Amanda McClaren said it was the first step in a major rollout of corporate greenhouse efficiencies across council-run buildings, which will include community recreation reserves, libraries, and halls and was partly funded by Sustainability Victoria's Local Government Energy Saver initiative.
"These installations will see us cutting over $36,000 per annum in utilities, and avoiding emitting 146 tonnes CO2-e each year, which is substantial," Cr McClaren said.
"Council intends to continue this good work, and continue to follow up on a number of energy audits it undertook last year."
"This is just one element of Council's long-term low-carbon strategy. We are looking to secure the future of our shire, particularly with the development of the Sustainable Strathbogie 2030 Strategy which sets out a blueprint for a resilient, well adapted, low carbon future."
Owner of BD North East Electrics, Marcus "bulldog" Mackrell, who was selected as the installer, said he was pleased Council was hiring a local business for the installation.
"It really makes a difference when people see leadership from their Council, and they've been great to work with," Mr Mackrell said.
"There's been a lot of solar going up in the shire lately. The government rebates and the Bogie Bulk Buy have really made a difference to solar business locally."