Wednesday, 21 August, 2019
Strathbogie Shire Council, in conjunction with Nagambie Development Enterprises, has officially opened the doors of its new Visitor Information Centre in Nagambie.
Located in prime position at the end of Jacobson's Outlook, overlooking the stunning Nagambie Lake and iconic Black Caviar statue, the new state of the art facility has one of the best views in town.
The new facility is the result of a partnership between Strathbogie Shire Council and Nagambie Development Enterprises.
Mr Gerry Ryan of Nagambie Development Enterprises has also constructed the Nagambie Brewery and Distillery and Ma Forbes Kitchen adjacent the information centre, which opened earlier this year and is attracting visitors from far and wide.
The modern, open layout of the Visitor Information Centre effectively incorporates Council's Customer Service and Visitor Information Services which operate out of the centre concurrently.
Strathbogie Shire Mayor Cr Amanda McClaren said the new and improved information centre has come at a great time for the town, with tourism and economic development booming.
"The volumes of tourists and visitors making their way to Nagambie is no surprise to local residents as we witness more and more people choosing Nagambie as a holiday destination and a place to escape for the weekend," Cr McClaren said.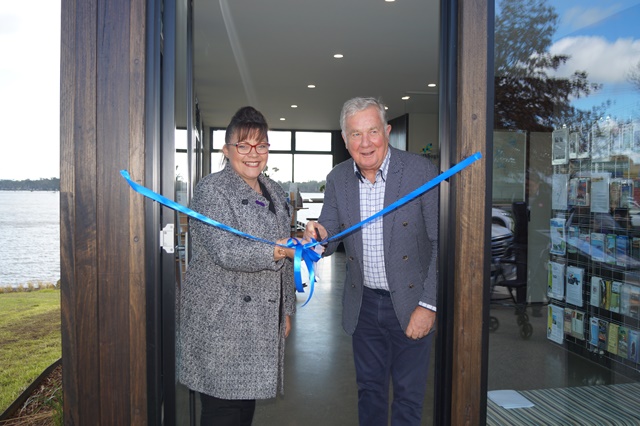 Friday, 16 August, 2019
Strathbogie Shire Council encourages parents with young children to come along to the Sensory Friendly Screening of The Lion King at the Euroa Community Cinema on Friday 23rd August at 10.30am.
Council recently received feedback through an online survey where parents could register their interest in attending Baby Friendly Screenings.
Council thanks the parents who took the time to complete the survey and is combining Sensory and Baby Friendly Screenings at the Euroa Community Cinema as a result of the interest from parents.
Strathbogie Shire Mayor Amanda McClaren said anyone is welcome to attend Sensory Friendly Screenings, but just to be mindful of the relaxed environment and potential for extra noise.
"Sensory Friendly Screenings are catered to families of those living with autism and other sensory needs that face barriers attending general screenings, allowing families to enjoy their favourite films in a safe and accepting environment" Mayor McClaren explained.
"This environment is also great for young parents, who will be free to attend to their babies and where attendees will expect extra noise. Children are free to get up, move around, ask questions and take time out."
Sensory Friendly Films attempt to create a more relaxed atmosphere for families by having the cinema lights turned up and the sound turned down.
Generally films are free of flashing lights and families may like to access a social story prior to attending the cinema to help support children in what to expect before they arrive.
A hearing loop is available for patrons with hearing aids, which is available by upon request.
Families may like to access the social story on Council's website prior to attending the cinema to help support children in what to expect before they arrive www.strathbogie.vic.gov.au/tourism/euroa-community-cinema/facilities
For more information about the Euroa Community Cinema, please visit the Euroa Cinema button at www.strathbogie.vic.gov.au or contact Council Offices on 1800 065 993.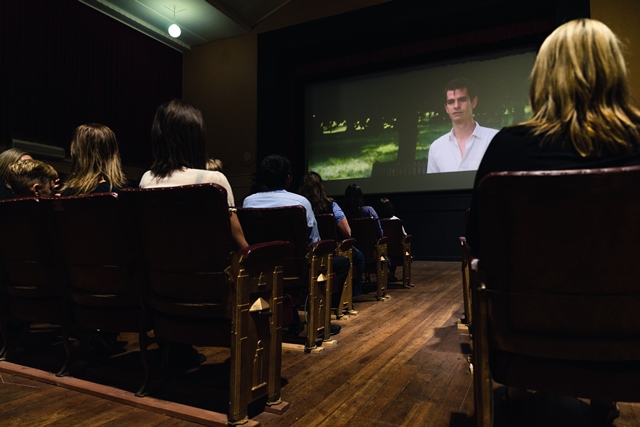 Thursday, 15 August, 2019
Strathbogie Shire Council is currently undertaking works at the intersection of Anderson Street, Scobie Street and Mansfield Road in Euroa.
These works have come about in response to issues raised by pedestrians and drivers over the approach speed of vehicles travelling from Scobie Street onto Mansfield Road.
The pedestrian median refuge island will be constructed to accommodate cyclist and pedestrians with prams and mobility devices.
Click here for more information.
Friday, 26 July, 2019
Nagambie-Locksley Road level crossing in Locksley will be temporary closed by ARTC on the 3rd of August from 9pm- 12am and 5th of August from 2am- 5am.
Vehicles will be escorted across the level crossing as works permit.
Up to 8 minute delays are expected. For more information please call ARTC 1300 550 402.