Tuesday, 9 April, 2019
Local Euroa man, James Carter is now able to safely access Anderson Street railway underpass on his scooter after raising accessibility issues with Council's Access and Disability Advisory Committee (ADAC).
Mr Carter was having trouble accessing the path to the Railway underpass at the corner of Frost Street and Kirkland Avenue.
"The gravel contained broken glass and bindi eyes, causing punctures in wheelchairs, scooters, bikes and prams," Mr Carter explained.
Mr Carter raised the issue with Council's Access and Disability Advisory Committee, of which he is a member, and Council sealed the edge of the road and the walking track that goes under the railway line so it is now one continuous piece of smooth bitumen.
Those over the age of 65 or those who are living with a disability also have the opportunity to receive advice and assistance from Council's Access & Support Officer, Lauren Dainton.
This service provides free assistance to people who have diverse needs and who have difficulty finding out about services or getting the services they need.
Council's Access & Support Officer will discuss the range of support services available to you.
If you're living with a disability, or are a parent or carer of someone living with a disability and would like more information about the support that is available, please contact Council Offices on 1800 065 993 or email This email address is being protected from spambots. You need JavaScript enabled to view it. .
Monday, 8 April, 2019
The following ANZAC Day Services are happening in the Strathbogie Shire:
ANZAC Day Strathbogie
Wednesday 24 April
10am service at Strathbogie Hall
29 Main Street, Strathbogie
Hosted by Peranbin Primary College
ANZAC Day Avenel
Thursday 25 April 11am
Service at Cenotaph Cnr of Livingstone St and Ewings Rd
March to Memorial Hall to complete service and
Lunch to follow
ANZAC Day Euroa
Thursday 25 April 6am Dawn service
9.45am March to RSL from Franz Kloft Mechanics
Along Binney St & Brock St
10am Service at VC Memorial Park Euroa RSL, Kirkland Ave Euroa
ANZAC Day Longwood
Thursday 25 April 9am War Memorial
Hill Street, Longwood (Adjacent to Hurley Street)
ANZAC Day Nagambie
Thursday 25 April, 11am-12:30pm
March to Cenotaph to complete service
Mechanics Institute 286 High Street Nagambie
ANZAC Day Violet Town
Thursday 25 April 6am Dawn service
10am March from CFA to Memorial and service
Violet Town Community Complex
35 Cowslip Street, Violet Town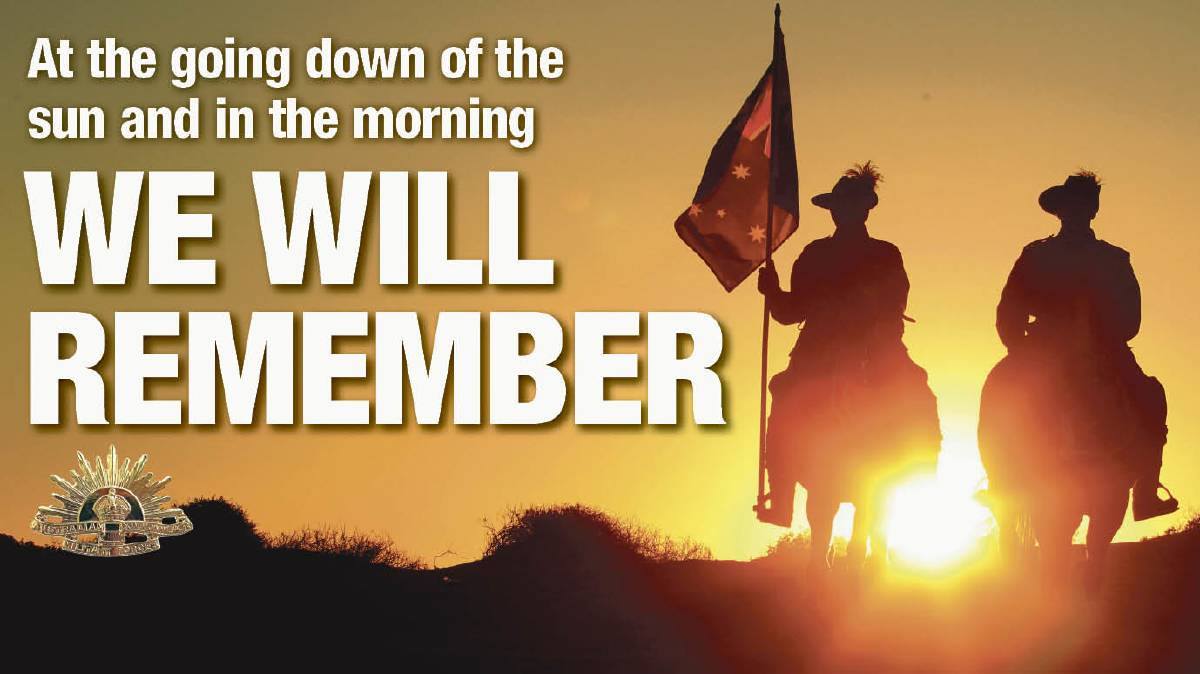 Thursday, 4 April, 2019
Strathbogie Shire Council joined Member for Northern Victoria the Hon. Jaclyn Symes MP to turn the first sod at the Avenel Preschool recently, to mark the commencement of a $526,000 upgrade and extension to the facilities.
The upgrade will involve significant extensions to the buildings, reconfiguration of the entrance, a new reception area, a consultation room and a meeting room.
It will also include the provision of a second playroom, all abilities toilets, new kitchen and a larger storeroom.
A dedicated Maternal and Child Health room will also be included in the upgrade, which will allow for a Maternal and Child Health nurse to be stationed at the new facility on a part-time basis.
Extensions will facilitate a greater capacity for kindergarten students, from 28 to approximately 60 places and will see the integration of an early childhood learning centre, fun groups, supported play groups, as well as after school and, in future, long day care provision.
Wednesday, 3 April, 2019
On average, there are 3000 house fires in Victoria every year, many of which can be prevented by taking simple precautions.
Strathbogie Shire Council's Municipal Emergency Manager Ken Ross is urging residents to check and clean their chimneys and flues to ensure they are clear and safe and to revisit the Country Fire Authority's (CFA) Home Fire Safety Checklist.
"Houses catch fire every year due to a lack of cleaning and maintenance of chimneys and flues," Mr Ross explained.
"Winter is the highest risk period for residential fires, and many of these fires are caused by heaters, flues and chimneys that often have not been used for many months."
All heating appliances should be installed by a qualified tradesperson, and correctly maintained in line with the manufacturer's recommendations.
It is also a good time to replace batteries on your smoke alarms and practice your home fire escape plan.
Your home fire escape plan should include two ways to escape each room of the house and a designated safe meeting point, such as the letterbox.
There should be a smoke alarm outside every sleeping area and alarms should be tested monthly.
Complete the Home Fire Safety Checklist on CFA's website: www.cfa.vic.gov.au/homechecklist.