Tuesday, 7 May, 2019
The Liberal National government recently announced their commitment to investing $350,000 into an extension of the Nagambie Boardwalk.
The boardwalk extension will run approximately 170m in length and connect the existing boardwalk in Jacobson's Reserve to Bryde Street, facilitating access to recreational facilities in Buckley Park.
The boardwalk extension is part of Council's broader Nagambie Lakeside Connection Project which aims to provide greater connectivity, allowing for increased exposure to Lake Nagambie and the town centre and increase walking, cycling and fishing opportunities for both residents and visitors to the town.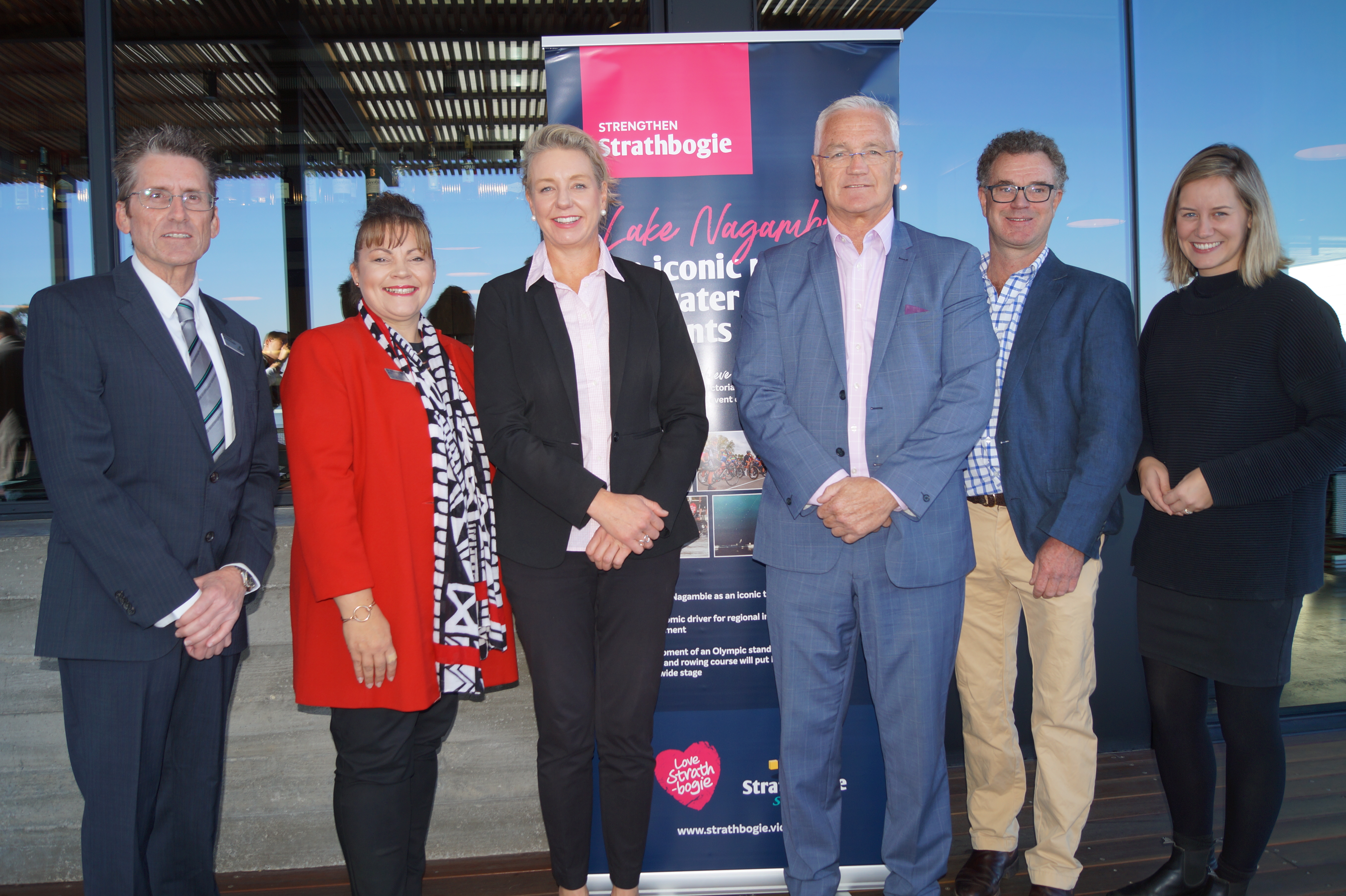 From left: Acting CEO Phil Howard, Mayor Amanda McClaren,
Sentaor the Hon. Bridget McKenzie,
The Hon. Damian Drum, MP Federal Member for Murray, John Beresford and
Ms Steph Ryan, MP State Member for Euroa