Thursday, 22 March, 2017
20 years ago an unusable wetland was transformed into what is now one of the country's most iconic precincts for water sports and events.
Nagambie Lakes Regatta Centre is celebrating 20 years in true style at the 151st Associated Public Schools (APS) Heads of the River Rowing Regatta on Saturday 24 March.
Patrick McNamara, the then Member for Benalla and Deputy Premier of Victoria, was instrumental in sourcing funding for the construction of the Regatta Centre.
"I always thought there was potential to have a 2000m course at Nagambie," Mr McNamara said.
The Regatta Centre has hosted an estimated 250 major events since it was established, including rowing, canoeing, triathlons, dragon boating and paddle boarding.
Mr McNamara said the APS Heads of the River, which has been held in Nagambie for the past 12 years, is the largest sporting event in country Victoria and the oldest continuous 'schoolboy' rowing event in the world, attracting up to 17,000 people to the region.
"These sorts of events are a great chance for people outside the region to see our town, our wineries and our horse studs and how close we are to Melbourne."
"The Regatta Centre has been a game changer for Nagambie," he said.
Construction activity in 1997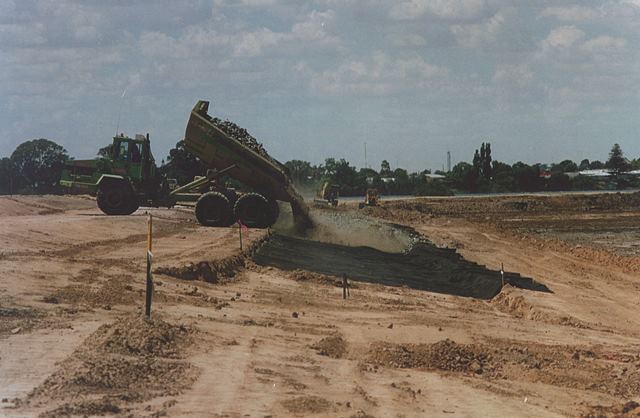 Construction activity in 1997
Lake Nagambie when it opened in 1998
APS Heads of the River attracts up to 17,000 people to the region