Friday, 9 February, 2018
Strathbogie Shire Council is pleased to advise that construction activity on flood damaged infrastructure has now commenced at a number of locations across the shire.
The assessment and scoping of additional works will continue to progress and is expected to be completed by the end of February 2018.
The early works are focused on addressing identified risks to community safety, improving access to property and to support business activities.
Peak construction activity is expected to occur between March and June 2018, with the majority of works forecast to be completed by the end of June 2018.
Mount Wombat Ward Councillor Alistair Thomson said residents impacted by damaged infrastructure will be relieved to see remedial work underway.
"Council thanks residents for their patience during the period when assessment was undertaken and disaster relief funding secured," Cr Thomson said.
"Council staff have undertaken a detailed examination of shire assets, but if residents are aware of flood damaged infrastructure, and are unsure if the problem has been identified, it is important that it is reported now, before the disaster relief and recovery program expires."
Killeens Hill Rd flood damage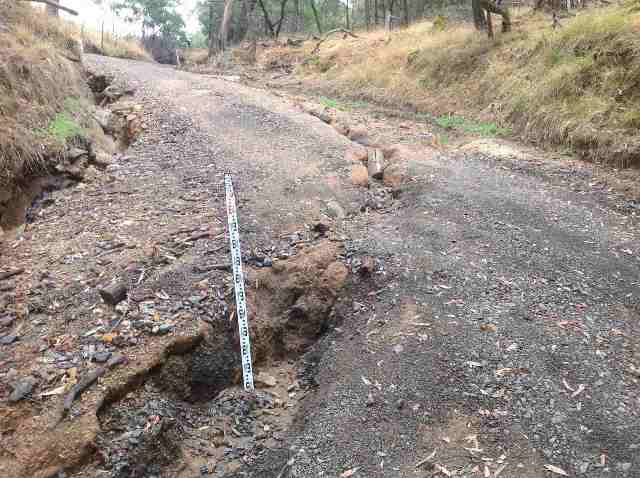 Killeens Hill Rd after recovery works