Strathbogie Shire's arts community is invited to take advantage of six-part digital program which aims to inspire local artists and creatives and grow their business skills.
Facilitated by ArtsACTION the sessions will provide professional development opportunities.
The free program starts on Wednesday, April 21 and offers a six-part email resource pack, Zoom workshops, and access to a growing supportive network.
The workshops cover topics such as being market ready, working together effectively and developing digital communities.
Strathbogie Shire Mayor Cr Chris Raeburn urged creatives to participate as opportunities such as these were often limited in our regional arts community.
"Here is a great opportunity for artistic and crafts people to build their brand and connect with other creatives around regional Victoria," Cr Raeburn said.
"Developing a regional arts network can give local artists added confidence to pursue their work."
Coordinating the workshops, ArtsACTION has helped artists and creative souls with concepts as broad as marketing and selling strategies, branding and portfolio management as well as setting goals.
Councillor representative on Strathbogie Shire's Tourism, Arts and Culture Advisory Committee, Cr Laura Binks, said artists looking to direct their vision and career, or who want to explore to bigger ideas, should get involved.
"From firsthand experience of doing this series of workshops last year, I encourage artists and creators to take advantage of this third series of free workshops which commence on 21 April from 10.30 – 12pm through to 26 May," Cr Binks said.
"Our Shire is one of eight participating councils, so by joining in these free digital workshops you will be meeting like-minded artists from Gippsland to the hills."
Bookings are essential.
To register for the workshops: http://popupart-artsaction.eventbrite.com
For more information: https://popupart.com.au/artsaction
Locals are being encouraged to have their say on Strathbogie Shire Council declaring a Climate Emergency.
At Council's March meeting a Notice of Motion was lodged by Cr Sally Hayes-Burke and Cr Reg Dickinson to declare a Climate Emergency.
The Notice of Motion was deferred until the April meeting, with Councillors wanting to hear the community's views before forming a decision and voting on the matter.
"We thank everyone who has shared their thoughts on our Notice of Motion so far," Cr Hayes-Burke said.
"Through our Share Strathbogie sessions, we are hearing that addressing Climate Change is important to our community.
"Our goal in declaring a Climate Emergency is to send a clear message to our community that we are serious about mitigating against the risks that Climate Change pose for the social, economic, and environmental prosperity of the community."
Council has prepared frequently asked questions which are available on www.strathbogie.vic.gov.au.
"We hope these FAQs provide the further information our community is looking for," she said.
"Declaring a Climate Emergency means the actions and outputs sit firmly with our organisation.
"It's about determining what Council can do to reduce its carbon footprint and emissions. You may say we're getting our house in order."
Strathbogie Shire residents can share their thoughts and feedback by:
Attending the Share Strathbogie session in Ruffy on Wednesday, March 31 from 4pm to 6pm.
Emailing your thoughts to This email address is being protected from spambots. You need JavaScript enabled to view it.
Writing to us at PO Box 177, Euroa, Vic, 3666, or
Speaking to your ward Councillor.
"We know it's a tight timeframe, but if you could please provide your feedback by 5pm on Friday, April 9, it would be greatly appreciated," Cr Hayes-Burke said.
Read our Frequently Asked Questions.
Read a message from Cr Dickinson and Cr Hayes-Burke
Read the deferred Notice of Motion in the Council Agenda (page 368)
Read the Sustainable Strathbogie 2030 Strategy.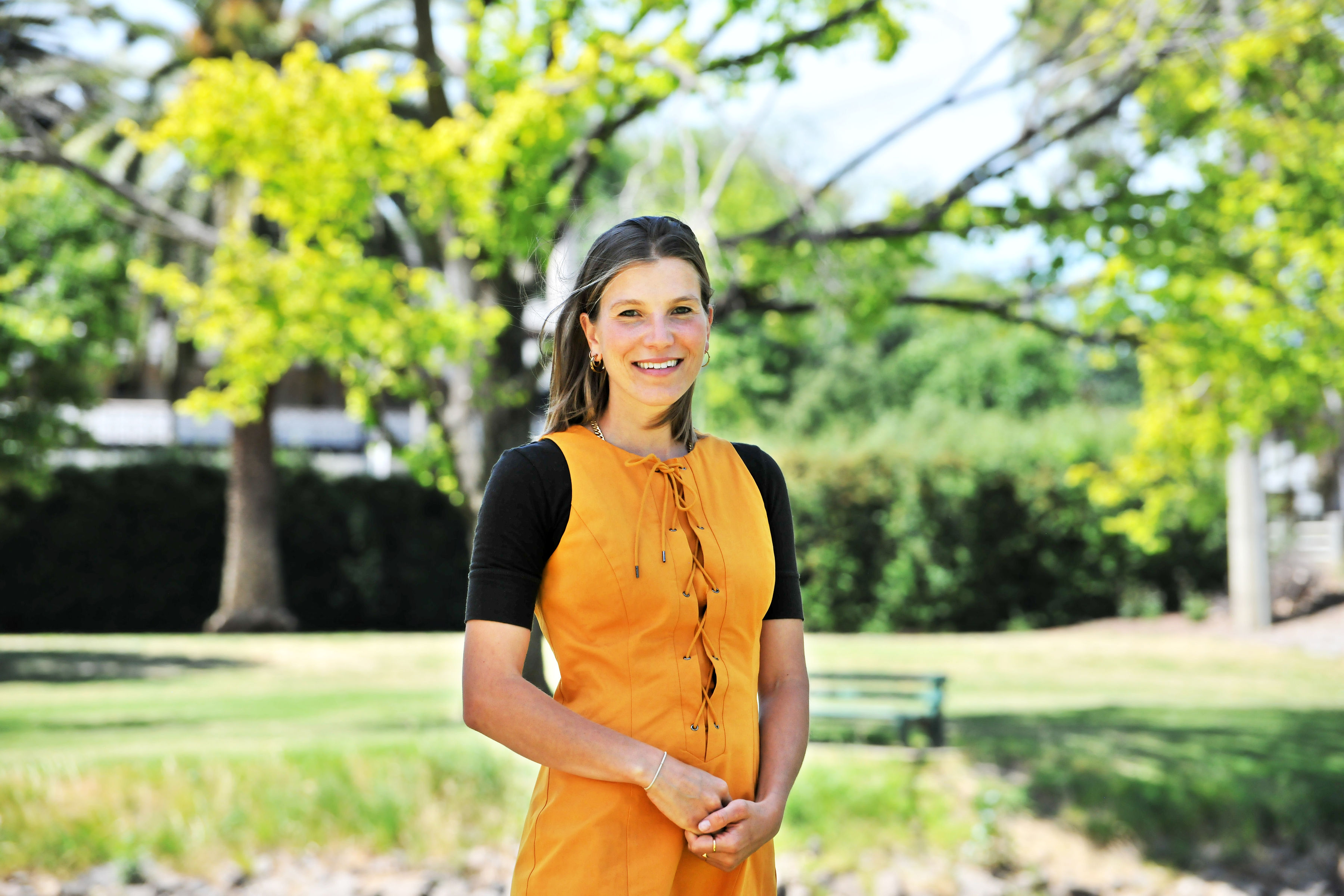 Strathbogie Shire Council has made the difficult decision to reduce the load limit of the historic Kirwans Bridge from six to three tonne.
Councillors voted to endorse the recommendation at their March Council Meeting.
Mayor, Cr Chris Raeburn, said the reduction to the load limit would ensure the safety of those crossing the bridge.
"The bridge built in 1890 is the longest timber bridge in Victoria," Cr Raeburn said.
"We know it holds great passion for the community of Kirwans Bridge, and they will be saddened to learn of this adjustment.
"However, when the bridge was built there was no concept of the loads people would be hauling some 130 years later."
Strathbogie Shire recently undertook a detailed inspection and assessment of the load carrying capacity of Kirwans Bridge. It found the bridge is in poor condition and there are several maintenance items that need attention.
"Please be assured that this is a safety measure for those travelling across the bridge and to protect the bridge itself," he said.
People towing caravans, trucks and vehicles above three tonnes will need to use the alternative route to cross the Goulburn River by travelling along Vickers, Nagambie-Rushworth, Weir, Reedy Lake and Kettles roads.
"We know this action will raise many issues in relation to 'what's next' for the bridge and we would like to establish a Kirwans Bridge Community Panel to broaden our thinking and to ensure we're solving problems together," Cr Raeburn said.
Members of the group will be able to help guide the Shire's thinking of how best this aged bridge can be used for the convenience of residents as well as protecting its historic significance and the tourist attraction.
Emergency vehicles such as an ambulance, using flashing lights, will be able to travel over the bridge. Country Fire Authority (CFA) vehicles which are heavier than three-tonne will be required to travel the road route to the Kirwans Bridge area.
The load limit reduction will be enforced on 31 March 2021.
People interested in joining the Community Panel are encouraged to email This email address is being protected from spambots. You need JavaScript enabled to view it. so we can forward further information when expressions of interest open.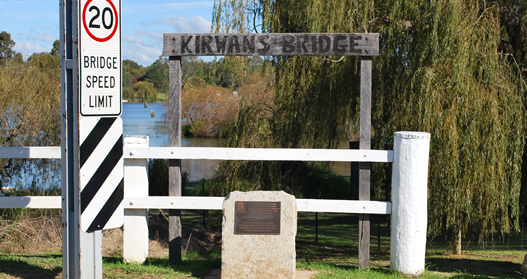 The Australian Rail Track Corporation (ARTC) has responsed to Council's calls for better community engagement to decide the future design of the existing Anderson St Overpass and Euroa Railway Precinct.
Council has been advocating for the ARTC to take a step back in the process and allow our community to be involved in a meaningful way.
Our Mayor, Cr Chris Raeburn, wrote to ARTC Chief Executive Officer Mark Campbell twice urging the corporation to explore more design options.
In his response Mr Campbell said "ARTC will not progress any further development of a bridge solution and are committed to undertake further engagement with the community on a range of different solutions including an underpass".
Read a copy of Mr Campbell's letter.
Read Cr Raeburn's letter dated 3 February 2021 and media release.
Read Cr Raeburn's letter dated 11 March 2021 and media release.