More greenery, street trees and improved seating are some of the ideas the Strathbogie Shire community is sharing to improve streetscapes in the area.
Strathbogie Shire Council is now working on plans to renew and improve streetscapes in Avenel, Euroa, Longwood, Strathbogie and Violet Town after funding was allocated in the 20201/21 Budget.
Strathbogie Shire Council Mayor, Cr Chris Raeburn, encouraged locals to visit Council's online engagement platform www.share.strathbogie.vic.gov.au to share their thoughts on areas for improvement, along with the project's objectives and key themes.
Areas for improvement may include but are not limited to:
town entry features
street furniture
planting
pedestrian and/or traffic circulation and safety
public art
lighting
general wayfinding, and
signage.
"For Council this work is significant," Cr Raeburn said.
"Effective streetscape design is an integral part of shaping a community's identity, increasing civic pride and improving a sense of well-being and belonging.
"We understand the importance of this to our community. Most importantly we want our community to be part of the process."
Council has engaged About Architecture to create the streetscape plans. About Architecture is a regional based practice creating flexible, perceptive and enduring architecture for people and places.
Initial feedback will be received until Friday, July 30, 2021. After this Council will release draft design for the next stage of community input.
"We expect to do this in early August, and you will be able to have your say on www.share.strathbogie.vic.gov.au or attend a feedback session which we will have face-to-face coronavirus restrictions permitting," he said.
To share your thoughts, and read community comments so far, go to www.share.strathbogie.vic.gov.au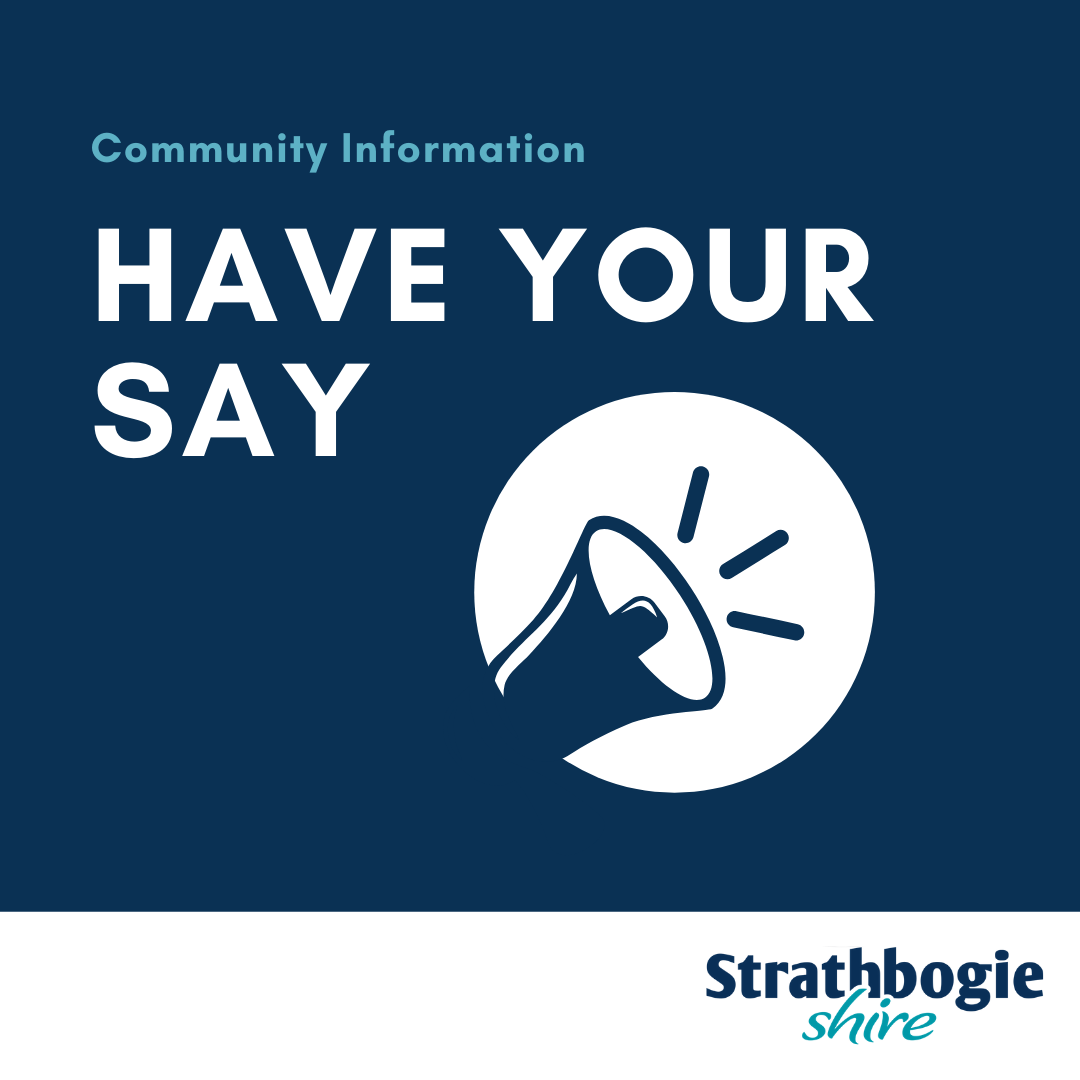 Discussion around the future of Kirwans Bridge are being undertaken by Community Panel members who nominated to share their knowledge with the Strathbogie Council.
Expressions of interest were received from 12 people to join the Community Panel to facilitate community involvement in discussions regarding the bridge's future.
It was a way of capturing local knowledge, concerns and opportunities so that Council could plan a future for Kirwans Bridge.
In the two meetings that have been held the group nominated Darren Lyons to Chair the meetings and already they have had an informative discussion with a senior manager from Heritage Victoria.
"Interest is high from residents on the east and the west of Kirwans Bridge as well as those who use Kirwans Bridge as a travel or work route to Murchison or Rochester and beyond," Mr Lyons said.
"The group is interested in discussing the structure of the bridge with retired bridge engineer Peter Yttrup who was a consultant employed by the Kirwans Bridge Action Group back in 2010-11 when the bridge was closed for some time.
"We are all interested along with the Council staff in pursuing the options and ideas, but we are looking for a firm direction and timeframe to take back to the community of Nagambie. The Bridge remains a vital link for residents, travellers, farmers, tourists and emergency service vehicles".
The panel will work with Council to decide the historic bridge's future especially since in March the load limit was lowered from six to three tonnes.
Strathbogie Shire Council Mayor Cr Chris Raeburn said Council was working hard to improve its community engagement.
"The Kirwans Bridge panel is a great opportunity for Council to make decisions with our community," Cr Raeburn said.
"Bringing the community into our planning will ensure we're making better decisions for all Strathbogie Shire residents."
We regret to inform the community that we have had to postpone our Climate Change Forum which was due to be held in Longwood this evening.
Due to the current emerging COVID-19 situation in Victoria, we've had to make the tough decision to hold off hosting the forum.
As further information comes to light from the Victorian Department of Health, we will ensure a new date is selected and well publicised as soon as possible.
We'll be in touch with all those who have registered and we thank you all for your interest. We're excited to continue working with our community when coronavirus restriction allow.
Please keep an eye out for further information.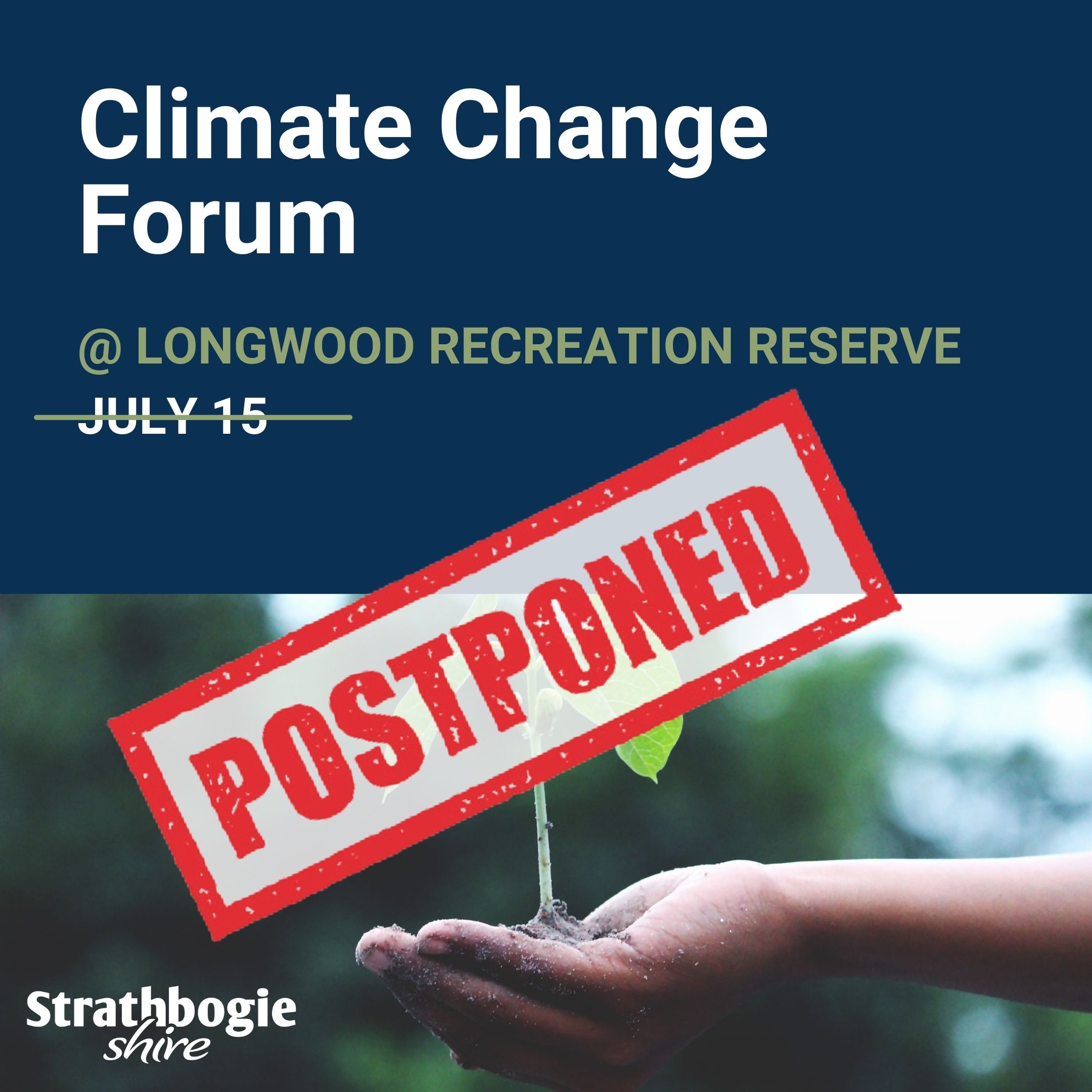 The new Violet Town skatepark was jam-packed with action during a recently held live music youth event.
Supported by FReeZA, the free event featured local music acts Splinter X, Ynot and Mason Rae-Green as well as an impressive demonstration from local BMX stars.
Euroa artist Lauren Erikson from Everyday Lines created a beautiful mural and attendees also had the chance to join in the fun, creating artworks for another mural overseen by Kate Van Nooten.
The event was also a chance for young people to practice their event skills with two young Violet Town locals Zeke Coles and Abbie Fuller MCing throughout the day.
Strathbogie Shire Council Mayor Cr Chris Raeburn said it was fantastic seeing new facilities being put to good use.
"We are so pleased that our youth can enjoy the new Violet Town Skatepark," Cr Raeburn said.
"Not only is it a great way for young people to get outdoors, the space also offers an opportunity for social connections."
Cr Raeburn said the event was a fantastic way for Council to foster young local talent, giving local musicians and artists a space to be creative and sharpen their craft.
"It is fantastic our Shire is filled with so many talented and creative young people," he said.
"We are honoured to be able to showcase their work in any way possible."