If your pet is lost please contact our Customer Service Team on 1800 065 993 so we can help you find your loved ones.
If you have found a wandering/lost cat or dog please contact us on 1800 065 993 so we can keep them safe, check for microchips and get them back home where they belong. This phone line is monitored 24hrs, 7 days a week.
Animals that are unclaimed after 8 days will go up for adoption.
It is important that animal owners microchip their pets and keep the details upto date to ensure they are returned safely and quickly. Please talk to your vet for information regarding microchipping.
Cats & Dogs
The Council-operated pound is situated in Euroa and houses dogs over 3 months old. Cats, puppies and kittens are housed in Council's contracted veterinary clinic.
If you wish to claim your pet, or are interested in adopting a pet, please contact Customer Service on 1800 065 993.
Livestock
Council's livestock pound is situated in Euroa. Contact the Customer Service on 1800 065 993 for further information on impounded livestock.
Currently in the pound
Cats
Available for adoption
Two of these young kittens are available for adoption.
Very sweet in nature.
Females
Available kittens are the second from the left and the far right.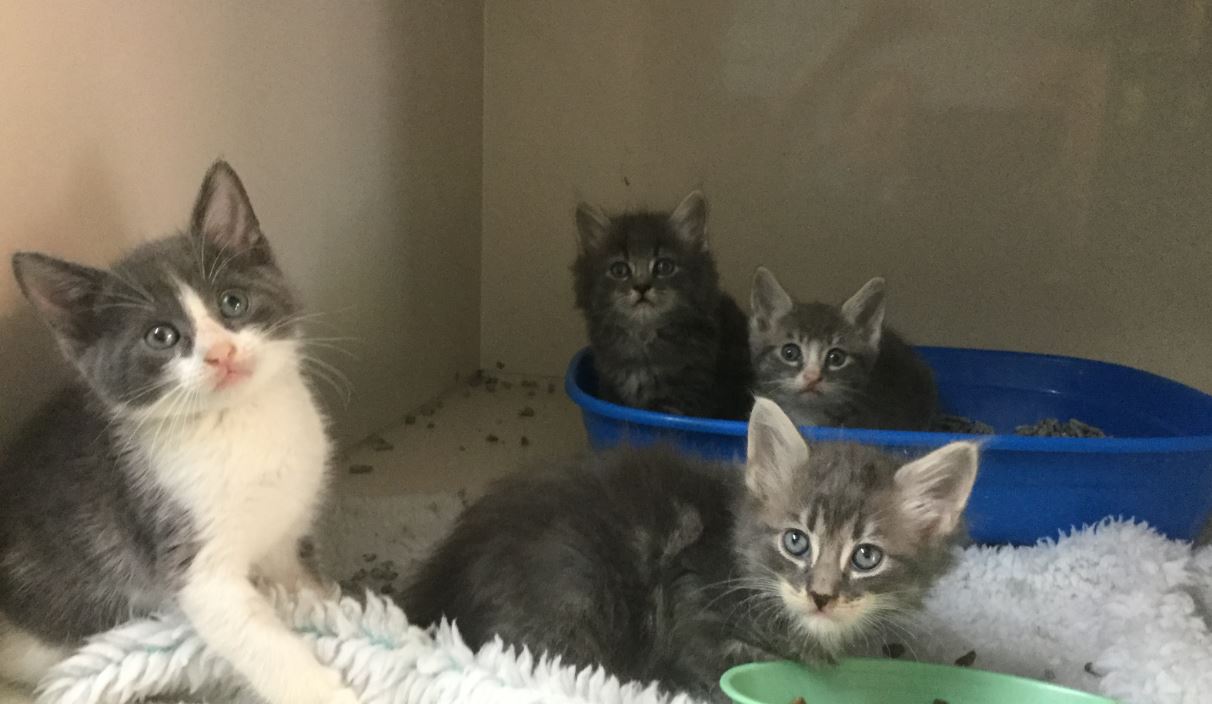 Available for adoption
Four female kittens found in Avenel area
Very friendly
Dogs