Check out our latest buildng works below in various Council-owned assets throughout the Shire:
Avenel Hall expansion, $400,000 project- new meeting rooms, rehearsal/craft room and water tanks (exterior)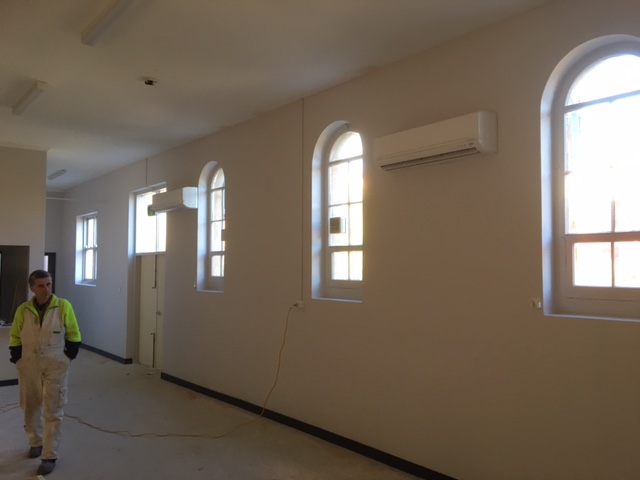 Avenel Hall - existing supper room with a fresh coat of paint.
Avenel Hall - second meeting room is almost complete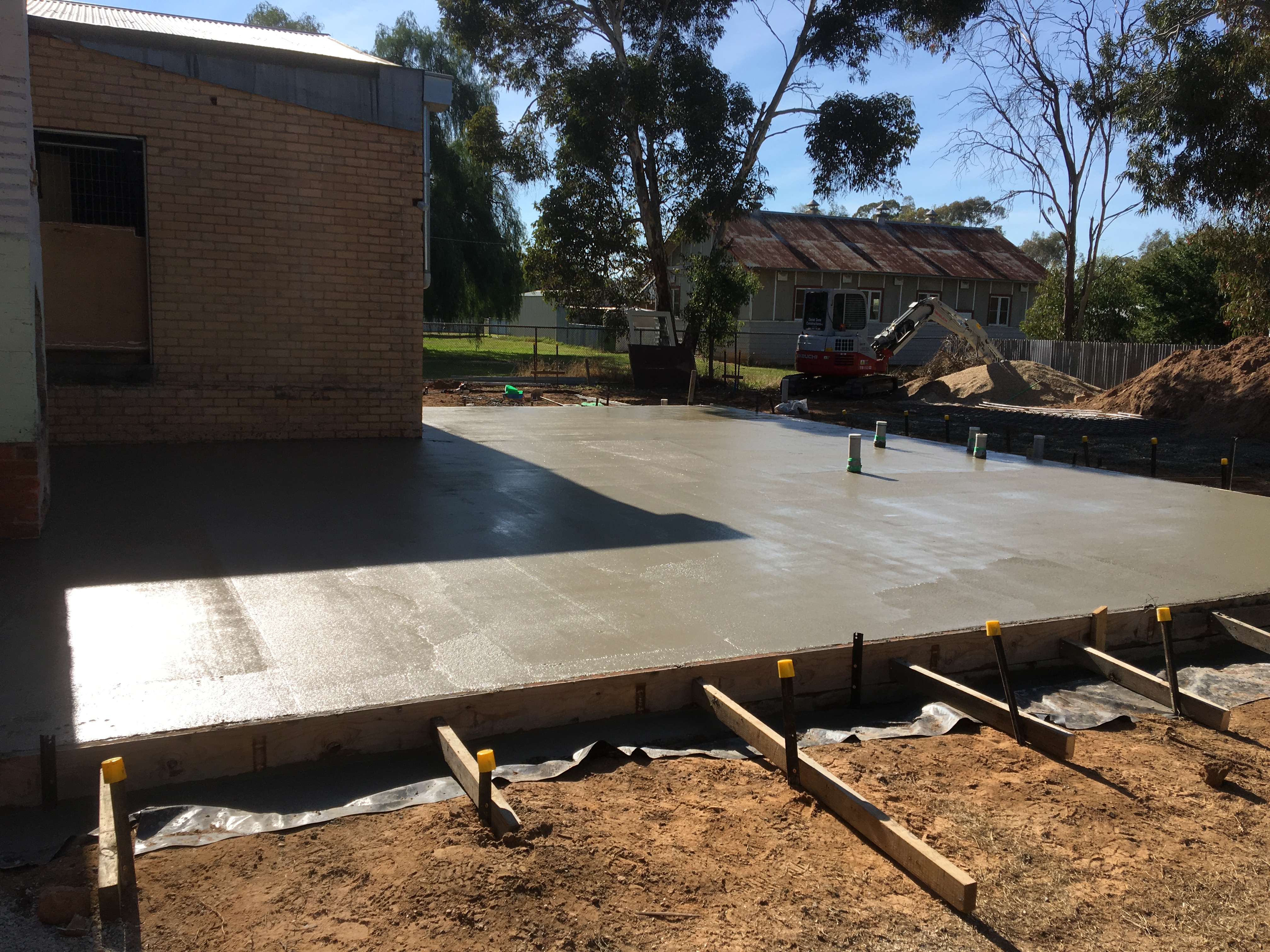 Major works are underway on the 100-year-old Avenel Memorial Hall, with the construction of three new meeting rooms, which will be located at the rear of the renovated hall. The extension is currently in its timber framing stage.
Avenel Hall expansion - Renewal of main toilets
The $400,000 project is made up of $300,000 from the State Government's Regional Jobs and Infrastructure Fund and $100,000 from Council.
Council has also separately funded the indent of footpath and carpark sealing in front of the hall in the 2016-17 Capital Works Program, worth $36,000.
The project is expected to be complete by November this year.