Tuesday, March 28th, 2017
Each year, Strathbogie Shire Council receives in excess of 600 discarded mattresses at its transfer station/resource recovery facilities.
So what actually happens to these mattresses after dropping them off at the tip?
Although around 1 million mattresses per year are being sent to landfill in Australia, mattresses at Council's transfer stations are collected by a mattress recycling company and put through a state of the art, automated deconstruction process.
Seven Creeks Ward Councillor John Mason, who recently took a tour of the mattress recycling facility, along with fellow Councillor Alistair Thomson, said the process was unbelievable and noted how amazing it was that 85 per cent of the materials are recycled.
"The outer layer material and the foam from the mattress is baled and sent off to be used in the manufacturing of carpet underlay, while the steel springs are totally shredded and sent off to steel companies to be manufactured into new steel products.
The 'flock' used as stuffing or lining within some mattresses is currently the only component sent to landfill.
However, investigation is being undertaken into the potential to use this material in the production of biofuels.
"The company also operates a factory that saw 400 million plastic coat hangers per year get sorted, returned to clothing retailers and reused, which is an amazing fact."
Strathbogie Shire residents can sleep soundly in the knowledge that their mattress problems are being put to bed.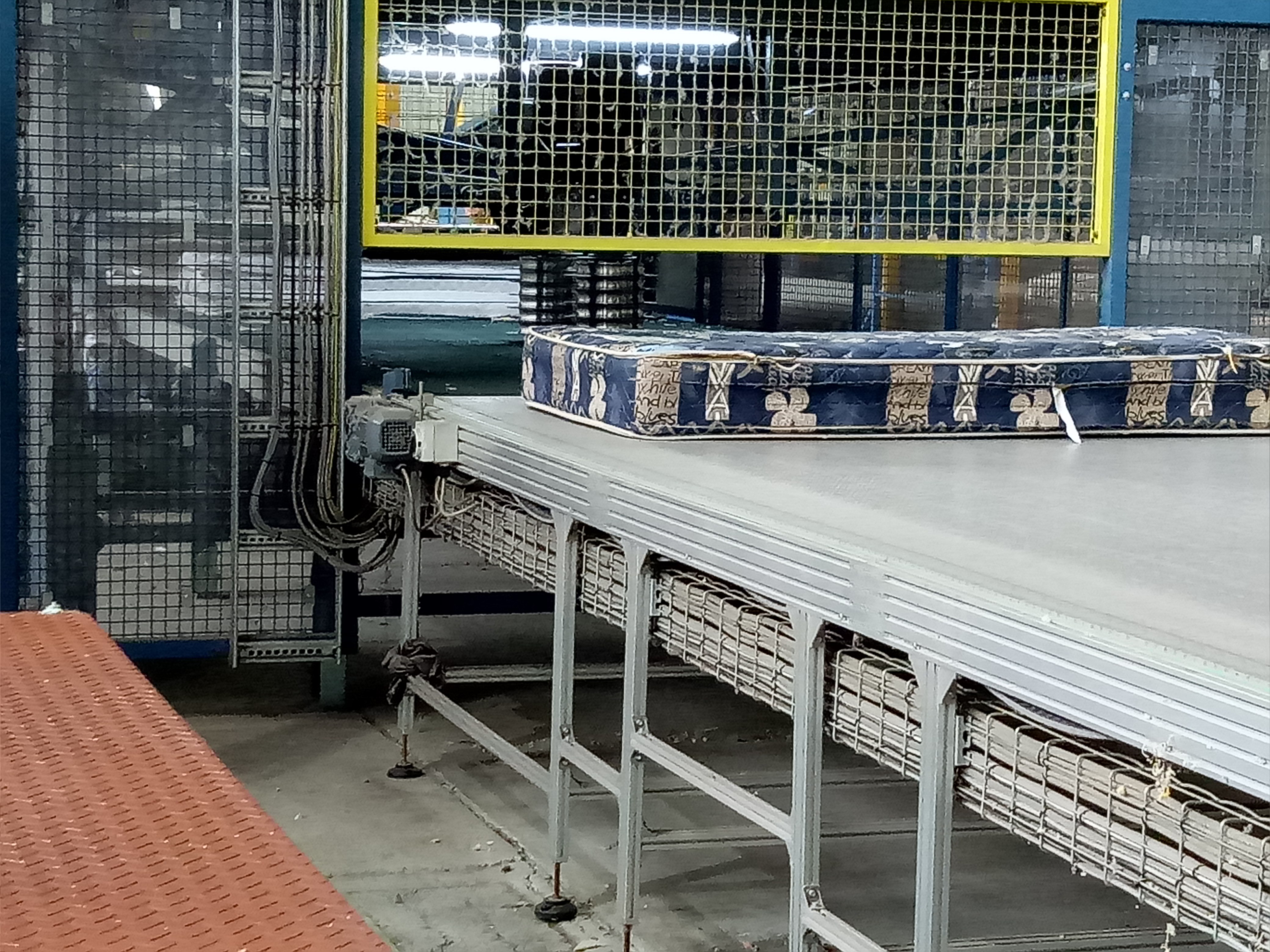 An old mattress about to cut up and re-used for carpet underlay