Thursday, 22 March, 2017
20 years ago an unusable wetland was transformed into what is now one of the country's most iconic precincts for water sports and events.
Nagambie Lakes Regatta Centre is celebrating 20 years in true style at the 151st Associated Public Schools (APS) Heads of the River Rowing Regatta on Saturday 24 March.
Patrick McNamara, the then Member for Benalla and Deputy Premier of Victoria, was instrumental in sourcing funding for the construction of the Regatta Centre.
"I always thought there was potential to have a 2000m course at Nagambie," Mr McNamara said.
The Regatta Centre has hosted an estimated 250 major events since it was established, including rowing, canoeing, triathlons, dragon boating and paddle boarding.
Mr McNamara said the APS Heads of the River, which has been held in Nagambie for the past 12 years, is the largest sporting event in country Victoria and the oldest continuous 'schoolboy' rowing event in the world, attracting up to 17,000 people to the region.
"These sorts of events are a great chance for people outside the region to see our town, our wineries and our horse studs and how close we are to Melbourne."
"The Regatta Centre has been a game changer for Nagambie," he said.
Construction activity in 1997
Construction activity in 1997
Lake Nagambie when it opened in 1998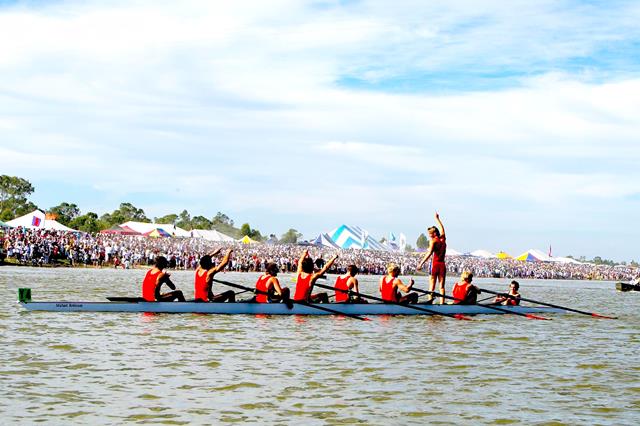 APS Heads of the River attracts up to 17,000 people to the region
Wednesday, 14 March, 2018
We may have reached the end of summer, but the threat of fire is still very much a reality.
Victoria is becoming increasingly warmer and drier, with comparably lower rainfall and higher temperatures year round.
This has led to longer and harsher fire seasons and extended fire restrictions in the Strathbogie Shire, with restrictions currently still in place.
Permits for planned burning in the Strathbogie Shire are yet to be issued by the Country Fire Authority and the public will be notified when applications can be made.
Strathbogie Shire Municipal Emergency Manager, Ken Ross said it is not just grass fires that pose a threat to properties, but the risk of house fire actually increases as we approach the cooler months.
"Where a fuel burning fire exists in your house or shed, it is important to make sure the flu or chimney has been cleaned as many house fires start due to a build-up in chimneys," Mr Ross explained.
"It is also important to make sure your nearest fire plug to your house is clear of weeds, grass or other debris."
"You can identify the location of a fire plug by a white post with a red top. There will also be a blue reflector positioned on a made road adjacent to the fire plug," Mr Ross said.
Friday, 9 March, 2018
Are you part of a not-for-profit community group, organisation or club and have a project you'd like to get off the ground? Why not apply for a Community Grant?
Strathbogie Shire Council's Community Grants Program will open on Monday 19 March until Friday 20 April 2018.
Council has revamped the program this year, with brand new grant categories that split the funding into project-focused streams.
2018 Grants Categories include:
Active and Healthy Communities- up to $5000
Arts, Culture and Events- up to $5000
Environment and Sustainability- up to $5000
Facilities and Infrastructure- up to $5000
Information sessions will be held to discuss the guidelines associated with the newly developed grant categories, as well as an overview of the application process.
The community are invited to attend one the following information sessions:
Violet Town Community Complex Thursday 22 March 2pm – 4pm
Euroa Conference Centre Thursday 22 March 6pm – 8pm
Nagambie Regatta Centre Thursday 29 March 2pm – 4pm
Avenel Memorial Hall Thursday 29 March 6pm – 8pm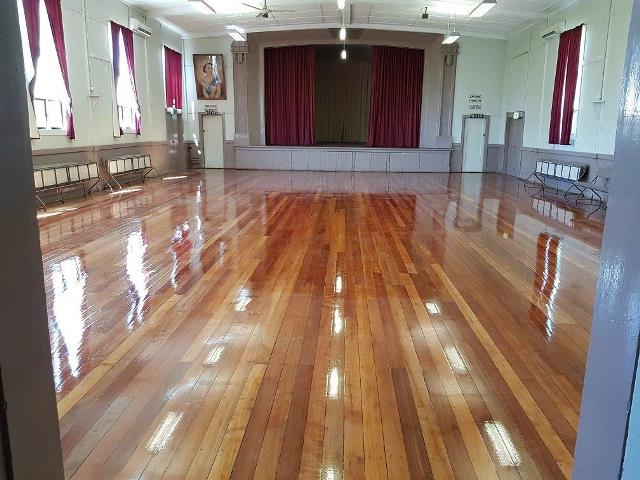 Wednesday, 7 March, 2018
Strathbogie Shire Council is replacing six bridges at a number of locations across the shire between March and June 2018.
Construction is already underway on Ben Kell Road Bridge at Moglonemby and works will commence at other locations in the coming weeks.
Residents using the bridges will need to be aware that works will involve a road closure between the following respective dates:
| | | | |
| --- | --- | --- | --- |
| Start Date | Finish Date | Road / Bridge | Location |
| Mon 19 Feb 2018 | Sat 10 Mar 2018 | Ben Kell Road Bridge | 2.5 km north of Walkers Road |
| Tue 6 Mar 2018 | Sat 31 Mar 2018 | Brookleigh Road Bridge | 2km east of Spring Creek Road |
| Mon 26 Mar 2018 | Fri 27 Apr 2018 | Sheans Creek Road Bridge | 250m south of Faithful Creek Road |
| Mon 23 Apr 2018 | Fri 25 May 2018 | Avenel-Longwood Road Bridge | 0.5km south of Locksley Township |
| Mon 14 May 2018 | Sat 9 Jun 2018 | Tarcombe-Ruffy Road Bridge | 2km east of Ponkeen Creek Road |
| Mon 4 Jun 2018 | Fri 30 Jun 2018 | Nagambie-Rushworth Road Bridge | 100m north of Days Road |
Please note dates provided are approximate and more up to date signage on the roads will apply.
Council thanks affected residents for their patience during this time and looks forward to providing this renewed infrastructure which will allow load limits to be removed for these bridges.
For any enquiries relating to bridge works and associated road closures, please contact Customer Service on 1800 065 993 or email This email address is being protected from spambots. You need JavaScript enabled to view it. .